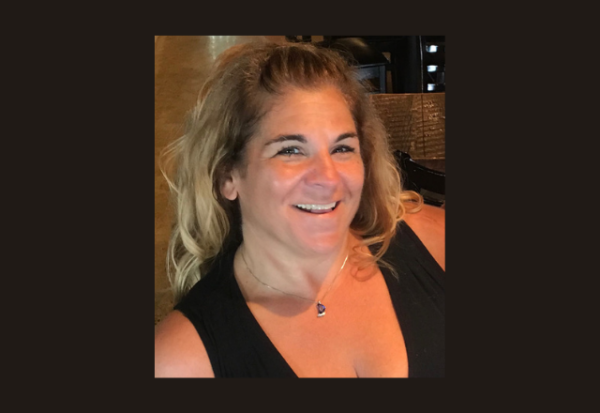 Alyssa Halstead has a long history of service when it comes to public safety and health.
She's worked as a public health emergency manager for the City of New York's Department of Health and Mental Hygiene, has a Master's degree in public health and education, and worked for 15 years in infectious disease planning for a pandemic.
Now she's running to represent the Hartwood District on the Stafford County School Board.

Halstead and her husband, a retired Marine Corps gunnery sergeant, came to Virginia In 2012 and settled in Stafford three years later. The couple has two children and two rescue dogs from a boarding facility in Woodbridge, where she developed a curriculum to help children learn social and emotional empathy by bonding with shelter animals.

Potomac Local News talked with Halstead about her campaign for the school board seat and other issues related to the Stafford County Schools.

What inspired you to run for the School Board?
My decision to run for the school board is because our children deserve better than what they are being provided. There were previously well-defined strategies for how to accommodate learning during a pandemic. But, not even one included doing what we have done to our children over the last 18 months.

The back and forth, the indecision, and the fear posturing must stop, and we must return to education where the focus is on learning and helping our children move forward in their lives. Our children are the future of this country but over the course of the past few years, the public school system has continued to lower educational standards to manipulate greater positive outcomes. Education does not work that way; someone needs to stand up for our children.

But it's not just our children we have shortchanged, we have also allowed our teachers to be taken advantage of as well. In many situations, they are underappreciated and underpaid.
What do you think Stafford schools have done well, and what could they improve upon?
The elementary schools and their teachers have done an excellent job at showing their passion for educating young students and they are dedicated to moving forward strong, particularly under the circumstances we've seen this last year.

However, there are several things that need to change within the school system. We allow children far too much freedom to control the classroom and disrespect the teachers and policies in place to protect the learning environment. We need to go back towards stricter rules regarding disruptions in the classroom, respect, and even grading and achievement.
Over the past year, students missed classroom time due to the pandemic. Do you think it was necessary to shut the schools down?
No, it most certainly was not necessary for schools to be shut down during the pandemic. Based on my work, we have egregiously failed our children by ignoring well-defined strategies designed to protect them. Instead of trusting well-developed and practiced emergency plans, we have allowed the CDC, a nongoverning group of scientists, to dictate how free Americans live their lives. 

Considering many people continued to work and survived the year and a half it seemed ridiculous that teaching and education weren't deemed essential. I personally, at the beginning of the pandemic introduced myself to the current school board and offered my expertise to avoid the shutdowns, and was ignored. We need to understand that for many students, schools are also considered the largest custodial care institute in the country.

We provide this amazing place for our kids to be during the day with equally dedicated teachers and administration so that our parents can work and provide for them. We've taken that away. We made it so our parents were struggling, our kids were suffering (needlessly). Self-esteem is down in kids, consistency is down, motivation is down, grades are down. The only thing that's up is drug use and abuse, bullying, and divisiveness.

Where do you stand on mask mandates for children? 

I am opposed to masks and mask mandates. Aside from the slippery slope of what the word mandate means in a free society, we live in a world where every decision made has the power to bring an unintended consequence that can be dangerous, have a long-lasting impact, and be catastrophic for some.

We heard some of those unintended consequences at the July 27 Stafford County School Board meeting by parents who shared how the previous mask mandates impacted their children.

From the beginning, the overuse of masks as a solution has created a division among people and turned common sense into nonsense. The prolonged use of masks to prevent illness has been misrepresented and only served to perpetuate fear for a virus that has a 99.9 percent recovery rate – without treatment.

I'll say that again, a 99.9 percent recovery rate without treatment.

There are implications to mask-wearing we don't even know about yet, and parents are tired. Their children, my children, are suffering mentally and physically.

Scientists estimate that 380 trillion viruses live inside or on your body, that's 10 times the number of bacteria, now while most are there to coexist with your body, some are poised and ready to cause illness at any time. These viruses are there to support your immune system to learn and grow. When you mask our kids, you shut down their immune systems and you make that system lazy.

So, when you unmask our kids there is a greater chance these viruses, and bacteria become opportunistic and while your immune system is busy waking itself up again, there are many things that can hurt, do harm, or worse, to our kids. That's unacceptable by any standard in 2021. Our kids need someone to protect them from the real viruses, misinformation/half information, and political agendas.

Halstead will run against Mark Broklawski for the Hartwood seat, both will be on the ballot on November 2.
Early voting for this election begins Friday, September 17, and ends on Saturday, October 30. Early, absentee in-person voters may cast their ballots during this time between 8:30 a.m. and 4:30 p.m. on the second floor of the county government center, located at 1300 Courthouse Road in Stafford.
Recent Stories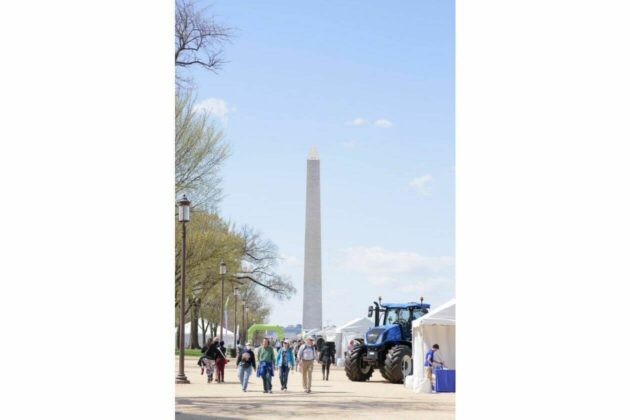 From Sunday, May 14 through Tuesday, May 16, the Association of Equipment Manufacturers (AEM) will be on the National Mall to host the Celebration of Construction on the National Mall from 9:00am – 5:00pm with construction equipment and technology on display for the public to experience.
The event will span the National Mall from 9th to 14th Streets NW. This free public event is a unique opportunity for families with young children and anyone who wants to see the equipment building the world's infrastructure. From excavators to bulldozers to paving equipment – it'll be a fun event for everyone!
Visit the link here to learn more details about the event.