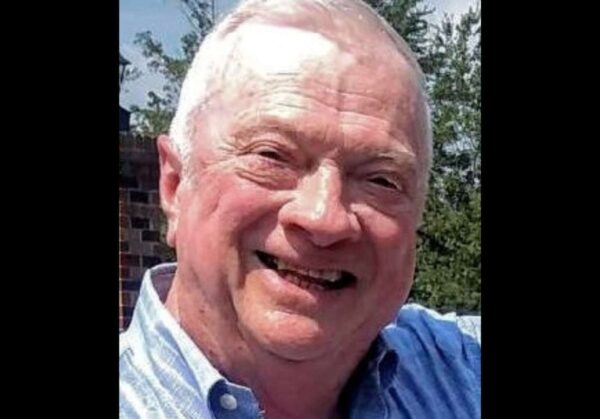 Kiley Edward "Jack" Cornwell, Jr., 81, of High View, WV, entered his heavenly home on January 11, 2023.
e was born on June 27, 1941, in Nokesville, VA, to Kiley E. Cornwell and Martha A. Cornwell. He is survived by his wife of 57 years, Marlene Virginia (Friend) Cornwell, as well as three sons: Stephen E. Cornwell and his wife, Christie, of Stephens City, VA; Gregory K. Cornwell and his wife, Renee, of Winston-Salem, NC; and Timothy S. Cornwell, and his wife, Sarah, of Barcelona, Spain. He is also survived by nine grandchildren: Madison, Morgan, Mackenzie, Conner (wife-Natalie), Kaitlyn, Abigail, Alexandra, Grant, and Denton Cornwell. Surviving siblings are Mildred Davis, Luther Cornwell, David Cornwell and Donald Cornwell.
He was preceded in death by his parents as well as sisters Lois Howell Shafer and Rebecca Davis.
Jack was a graduate of Osbourn High School in Manassas, VA. He spent 40 years working at Southern Iron Works, Inc., in Springfield, VA, before retiring in 2000 and moving to High View, WV, where he enjoyed what he referred to as some of the best years of his life. During this time, he and Marlene served together as active members of Timber Ridge Christian Church.
Throughout his life, Jack was committed to his faith, family, and friends. He was always present for those who needed a helping hand, a kind word or a listening ear. He was a devoted husband, father, and grandfather who often spoke of "making memories" and put action behind those words as he leaves behind many great memories for his family and friends.
The family will receive friends during a viewing/visitation at the Giffin Funeral Home & Crematory, 2807 Northwestern Pike, Capon Bridge, WV, on Thursday, January 19, 2023, from 3:30-5:30 p.m.
A funeral service will be held on Monday, January 23, 2023, at the Spriggs Road Presbyterian Church, 13201 Spriggs Road, Manassas, VA, at 1:30 p.m. The family will receive friends beginning at 12:30 p.m. Interment will follow at the First Woodbine Church Cemetery.
Memorial contributions may be made in memory of Jack to: Timber Ridge Christian Church, 5701 Christian Church Road, High View, WV 26808.
To view Jack's tribute wall, please visit giffinfuneralhome.com.
0
Comments