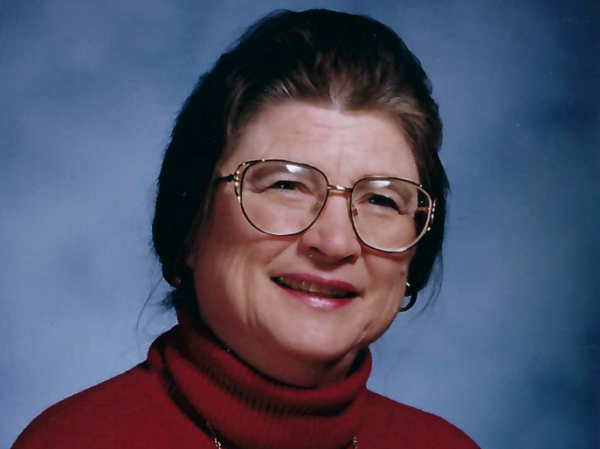 Lallie Burba Crim passed away on February 4, 2022. She was born to Edwin and Margaret Burba in McAlester, Oklahoma on July 9, 1935. She is preceded in death by her parents, whom she has now joined in the Church Triumphant.
Lallie lived in Woodbridge for several decades and taught English and Art at Gar-Field High Senior School for many years.
Lallie was a vibrant and enthusiastic woman who loved spending time with family and friends. Her single greatest love was her family. She enjoyed a long career as a teacher, having taught both English and Art. She loved art and was herself a talented artist. Lallie also loved to travel and had fine adventures with her husband when they traveled in their RV.
One of her greatest loves was the Christmas Season, both for the celebration of the birth of our Savior and the opportunity to share the joy with her family and friends. Lallie was a beloved member of the Crafts United Methodist Church.
Lallie is survived by her husband, Tom Crim; her children and stepchildren, Steven Sheard, Robert Sheard, Mary Carol Sheard, Michael Sheard, Pacquitta Laverents, Jerry Crim, and Valerie Marshall. She is also survived by her siblings, Edwin Burba, Margaret Burba, Alonzo Burba, and Joseph Burba, and numerous grandchildren, great-grandchildren, nieces and nephews.
A memorial service will be held on Saturday, May 14, 2022, at 2 p.m. The service will be held in the Sunroom at The Hidenwood Retirement Community, located at 50 Wellesley Dr, Newport News, VA 23606. A memorial service will be live-streamed on Facebook.
In lieu of flowers, memorial donations may be made to The Alzheimer's Association. Online condolences may be expressed to vacremationsociety.com.
Arrangements in care of Cremation Society of Virginia – Newport News Office.
Potomac Local News publishes obituaries submitted by established funeral homes.
0
Comments