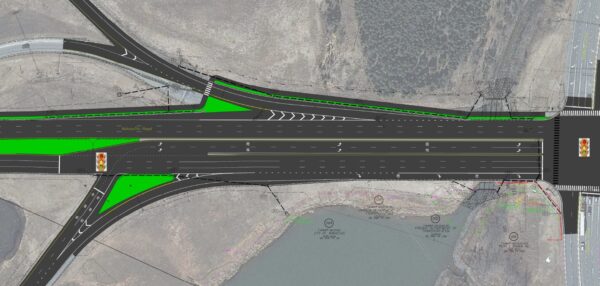 Two new left turn lanes are now open at on Route 28 and Godwin Drive in Manassas.
Drivers must be in one of two new lanes, separated from the regular travel lanes, to turn left onto Godwin Drive to proceed toward Micron. Drivers in the three newly-constructed lanes going lanes on Route 28 north must go straight through the intersection toward Downtown Manassas.
Our valued members ensure we can write more great stories like this one about the people in our communities. 
Already a Member? 

Click Here to Sign In.

Get 100% Access to Potomac Local News.

Thank you for being so supportive of local news in our community.
0
Comments
Stafford authorities said they arrested a vandal who painted Z's around North Stafford.
On Sunday, January 22, at 5:31 p.m., Deputy E.T. Osborn responded to a vandalism call. The victim had their garage door spray painted with the letter Z.
Throughout the week, multiple Z's would be located on homes, street signs, businesses, and even the sign outside the sheriff's office.
On Wednesday, January 25, at 11:57 a.m. Deputy M.L. Warnick responded to a McDonald's at 303 Town Center Boulevard. They had also been struck with the mysterious "Z." However, they had a video of the incident.
Surveillance footage showed the suspect in his vehicle at the drive-through before defacing the property. Using the video Deputy Warnick was able to identify the suspect.
The suspect was also wanted out of Stafford for failure to appear. This morning, Deputy Warnick was able to locate the suspect and arrested him for the vandalism and his outstanding warrant.
Peter Samuel Brown, 22, is charged with nine counts of vandalism, as well as served on his outstanding warrant. He is currently being held at Rappahannock Regional Jail without bond.
0
Comments
You can go online to reserve a picnic pavilion at Prince Wiliam County Parks.
The county rolled out the new online reservation system this week, and a video on how to use the system.
The Prince William County Park system is home to over 50 parks and community spaces that are available for public use year-round.
The most popular parks include Locust Shade Park near Quantico, Veterans Memorial Park in Woodbridge, and James Long Regional Park near Haymarket.
Many of these parks range from small playgrounds to large grassy fields available for open play and contain several uncovered picnic tables that can be used for free and without a reservation.
Altogethe,r the 27 pavilions in the system hosted 73,311 guests and are available to rent from April 1 through October 31, 2022. Next the parks department plans to create an online reservation system for  indoor room rentals and waterpark/pool pavilion rentals.
0
Comments
A 7-Eleven store is now the focus of rising crime in Woodbridge.
According to a public notice from Virginia ABC, the store at 13990 Richmond Highway has been the site of three homicides in recent months, stabbings, and drug distribution. According to the document, police received more than 800 calls for help from people nearby the store. However, the statewide agency says it's unable to determine how many of them originated from the business.
Our valued members ensure we can write more great stories like this one about the people in our communities. 
Already a Member? 

Click Here to Sign In.

Get 100% Access to Potomac Local News.

Thank you for being so supportive of local news in our community.
0
Comments
Stafford County Public Schools Superintendent Dr. Thomas Taylor says he needs $417 million to run the public school division next year.
On Tuesday, January 24, Taylor presented a budget about 12% higher than the school board approved in 2022. Taylor says that using the money to pay teachers a higher salary will help retain more qualified educators and benefit students.
The fast-growing school division with about 30,000 students is asking the county government to find more than $340 million in funding for a wishlist of new projects, including three new elementary schools, replacing Drew Middle School, and adding a new wing on North Stafford High School. The increase would double the average homeowner's property tax bill if approved all at once.
In a press release, the school division states that financial support has decreased over the past 10 years, despite the county's growing population. In August, the school division had about 900 more elementary school students than anticipated — the equivalent of one elementary school.
The Stafford County School Board has no taxing authority and relies on the county government and Board of Supervisors, state, and federal governments for funding.
"Last year, the [Board of Supervisors] provided one of the largest budget increases in recent years and moved teachers on to their step plan one year early. More recently, the Board acted on the School Board's request to move Elementary School #18 to this fiscal year after meeting with them and listening to their recommendations. The county is determined to continue this momentum and fully embrace the opportunity to work together in the best interests of our children," said county government spokesman Andrew Spence.
Starting February 6, 2023, school board members will hold a series of town halls to discuss the budget and the school division's needs.
Here's the full press release from Stafford County Public Schools:
Stafford County Public Schools Superintendent Dr. Thomas Taylor presented his proposed Fiscal Year 2023-2024 operating budget during a Special Called School Board meeting on Tuesday, January 24, 2023. The Superintendent's funding request calls for approximately $416.5 million for the 2023-2024 school year. The budget request provides responsible solutions centered around the established Stafford County School Board priorities: Attracting and Retaining High Quality Staff, Improve Performance & Provide Adequate Staffing, and Safe and Welcoming Environment, Aligned to Needs, which ultimately benefits the critical stakeholders – Stafford students.

"We are committed to good fiscal stewardship of County resources. For the second year in a row, we have streamlined our base budget. Focusing steadfastly on taking care of our people and our facilities remains our top priority," said Dr. Taylor. "This proposed budget addresses the increased cost of doing business, our need to offer more competitive compensation, and provide adequate staffing for our schools. This is about supporting our children, who represent 20% of the population, but 100% of our future."

Despite the county's population growing at a rapid pace, the percentage of the school system's funding from Stafford County has consistently decreased over the last decade, falling from 45% in 2011 to 37.5% in 2023. The FY24 funding request calls for $161 million from Stafford County, an increase of $20 million, which represents a slight increase to 38.66 % of the total budget. While this appears significant, the increase aligns with the current cost of inflation.

The Superintendent's recommended budget calls for:

Implementation of Phase 2 of a 4-phase investment in licensed staff with an average increase of 8.5%;

Implementation of Phase 1 of a 4-phase investment in the service salary scale with an average increase of 7.7%;

An increase to stipends and supplements that compensate staff for additional duties;

A net increase of 59 new full-time (converted from part time) employees to support the implementation of the staffing standards and the projection of 350 new students in the 2023-2024 school year, with particular focus on teachers to support English Language Learners and students with disabilities;

Implementation of staffing standards for allocating educators and support staff across the division; differentiated at the school level, based on student needs;Differentiated financial resources to schools based on need to properly provide for meaningful post-secondary outcomes for every student and ensure all are prepared for life after graduation.

"Almost half of our employees are categorized as 'low income', according to USDA's Single Family Housing Guaranteed Loan Program. This is a travesty that must be addressed," said Dr. Taylor. "This proposed budget pledges $24.2 million of the revenue to support compensation and benefits for all staff. We are planning to implement Phase 2 of fixing the teacher scale in a responsible and sustainable way and introduce Phase 1 of a new service scale, reinforcing our belief that we are a school system of people and not things."

The Stafford County School Board and Dr. Taylor will host four Budget Town Hall meetings to communicate the proposed budget and seek feedback from the community regarding its alignment with stakeholder priorities. A public hearing on the budget will be held on Tuesday, February 14, 2023 at 7 p.m. in the School Board Chambers. Community members are invited to present oral and/or written comments at this hearing.

Community Engagement Schedule

February 6 – Rock Hill District at Rodney E. Thompson MS, 7 PM

February 8 – Aquia & Griffis-Widewater Districts at Stafford ES, 7 PM

February 9 – Falmouth & George Washington Districts at Edward E. Drew MS, 7 PM

February 13 – Garrisonville & Hartwood Districts at Winding Creek ES, 7 PM

February 14 – Public Budget Hearing in the School Board Chambers, 7 PM

February 28 – Special Called Meeting (Budget Approval) in the School Board Chambers, 7 PM
0
Comments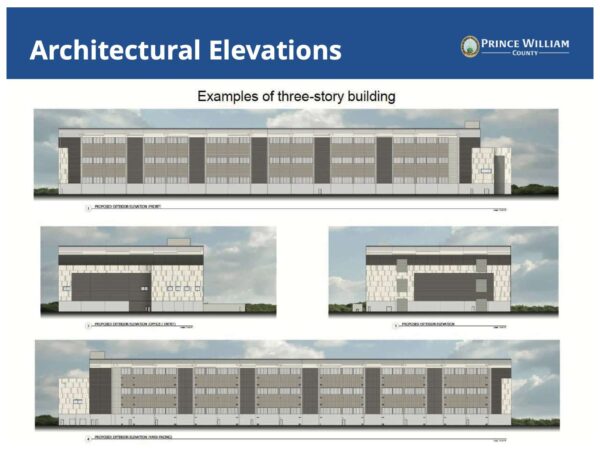 By Ian Lovejoy
If it's a day that ends in "Y", then there's a data center debate going on somewhere in Prince William County.
While much attention has been given to the controversial Digital Gateway, another large data center development is pending, impacting several neighborhoods, schools, and businesses.
Rezoning for The Devlin Technology Park, a 4.25 million square foot data center project, is scheduled for a vote at the Tuesday, February 7 Prince William Board of County Supervisors meeting.  The original vote was deferred in September, and many thought would be brought back up later this year.
Surprisingly, it became on the BOS agenda much sooner than anticipated.
The merits of the project will be debated, no doubt.  With the battle lines being drawn along familiar terrain- those who benefit financially on one side and those who live with the ongoing impacts of the decision on the other.  None of this is a particularly new debate in land use- the timing of this vote, however, is quite unusual.
As many are aware, the Gainesville district has no representative- the board is not whole.
With the February 21 special election looming, one cannot help but imagine this vacancy has played some role in the expedited vote for Devlin.  With board ranks diminished the number of votes needed to pass a rezoning drops, an additional potential voice of decent goes unheard.
While it's true this project is wholly contained within the Brentsville district, decisions of this magnitude are left to the whole board for a reason- so that countywide impacts can be discussed and considered.  It's increasingly impossible for the long-term ramifications of large land use decisions to remain contained within arbitrarily drawn political lines.
With the February special election just weeks away, the board has only one honorable choice- defer the Devlin Technology Park vote until after a new Gainesville representative is seated.  As a former city councilman, I can attest firsthand that this may not be what the law requires, but is certainly considered best practice.
Taking up the vote now is an unforced error from a board already marred in controversy, and at best, reeks of poor planning, and at worst, gives the impression of a board attempting to expedite a vote to take advantage of a board vacancy.
Defer the vote.
Ian Lovejoy is running for the Virginia House of Delegates District 22 seat in Manassas and Prince William County.
0
Comments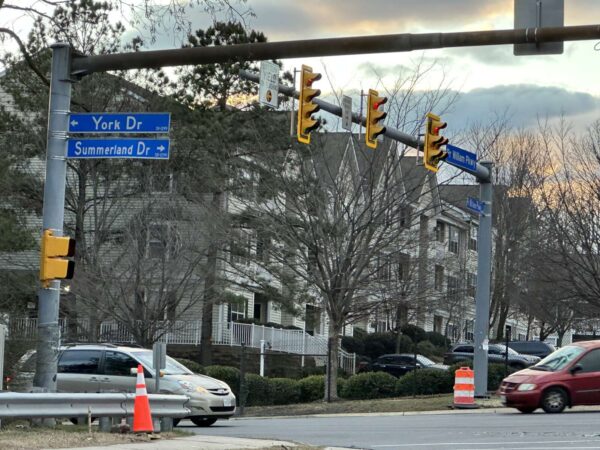 On January 17, 2023, the Prince William Board of County Supervisors passed a motion to approve more than $4.7 million of federal funding for a new sidewalk along Prince William Parkway.
The project, which was approved in a unanimous decision, involves the construction of a five-foot wide sidewalk on the westbound side of the parkway from Summerland Drive to the Horner Road commuter lot over Interstate 95 in Woodbridge.
Our valued members ensure we can write more great stories like this one about the people in our communities. 
Already a Member? 

Click Here to Sign In.

Get 100% Access to Potomac Local News.

Thank you for being so supportive of local news in our community.
0
Comments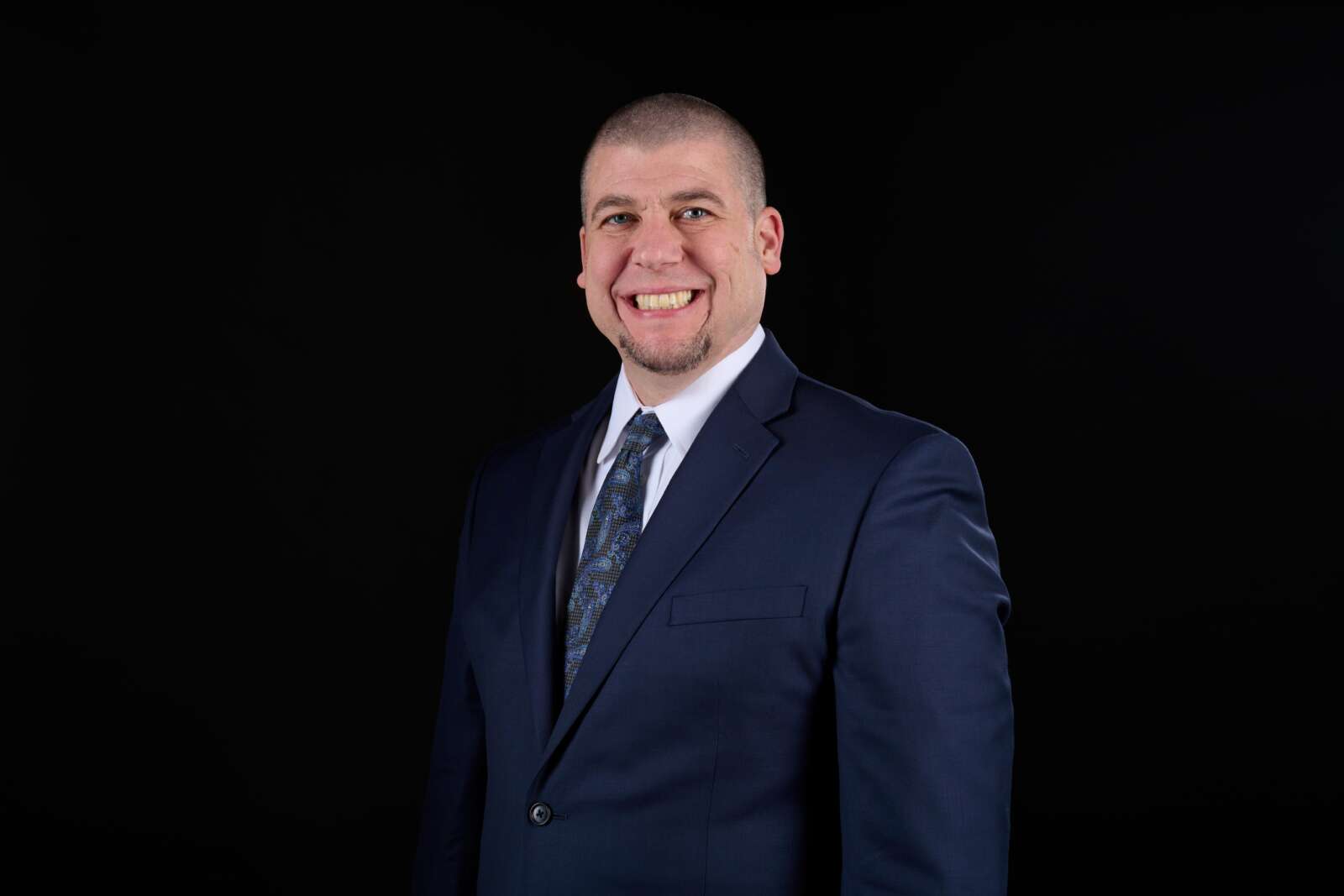 Stafford County Public Schools congratulated Dr. George Hummer for his selection as the new Superintendent of Frederick County Public Schools, a role he will begin on January 30, 2023. During a Frederick County School Board meeting this week, Hummer was appointed to the position.
"Dr. Hummer has demonstrated a passion for serving students and standardizing practices for students with disabilities," said Stafford Schools Superintendent Dr. Thomas W. Taylor. "Frederick County is gaining a student-focused leader that will affect incredible change in his new role. We wish him well in this well-deserved new position."
Hummer has served as an educator for 18 years, beginning as a special education teacher, athletic director, and coach before taking on the assistant principal role at Rodney E. Thompson Middle School.
As the Chief Student Support Services Officer, Hummer introduced initiatives to improve student academic performance, narrow student access and opportunity gaps, and increase student support services.
"I am humbled and grateful for this opportunity, and thank the Stafford Schools community for their steadfast support over the past several years," said Hummer. "All students deserve an opportunity to achieve their goals, and I look forward to working with the Frederick County Schools team to create intentional opportunities for student success."
Hummer holds a master's degree in Educational Leadership and Special Education from the University of Mary Washington and a doctorate in Educational Leadership from Virginia Commonwealth University. Hummer has been an adjunct professor of Educational Leadership and Special Education at the University of Mary Washington for the past three years and has been a featured speaker at several state meetings for the Virginia Department of Education.
A New Jersey native and graduate of Chancellor High School, Hummer received Virginia's Mary Lou Wall Award of Excellence for Early Career Special Education leaders in 2021.
0
Comments