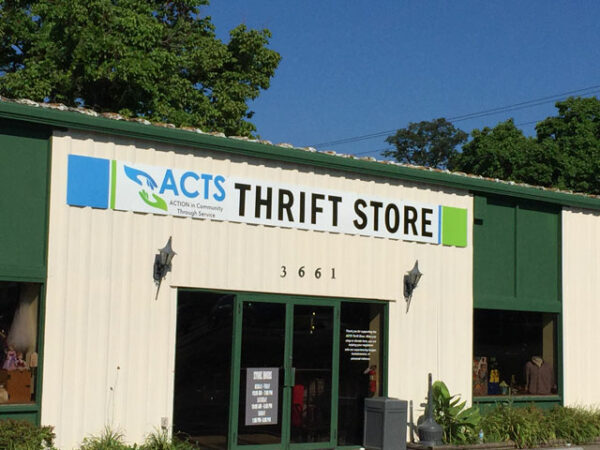 The ACTS Crisis Helpline will cease operation on June 30, 2023.
The Dumfries-based non-profit announced the closure of the 41-year-old telephone helpline on Thursday, March 30. During its time, staffers at the helpline took 500,000 calls from Prince William County residents and calls from across the U.S. as part of the National Suicide Hotline Network, said ACTS Interim CEO David Strand.
Last year, the helpline fielded more than 11,800 calls. With the launch of the National 988 services and the Virginia Regional Crisis Center, the ACTS crisis line duplicated services already offered by others, said Strand.
More in a press release:
0
Comments
Surveillance photos show multiple people broke into an auto dealership in Woodbridge, located the keys to several cars, and drove them off the lot.
Prince William police report:
Commercial Burglary – On March 28 at 11:07AM, officers responded to Woodbridge Auto Sales located at 13611 Richmond Hwy. in Woodbridge (22191) to investigate a burglary. Upon arriving at the business that morning, employees observed damage to a side door and contacted the police.

Video surveillance revealed an unknown individual kicked in the side door and then made entry into the business with two additional individuals. While inside the business the individuals take numerous sets of keys before going to the business parking lot where they attempt to enter several different vehicles.

Eventually, the suspects make entry into a 2008 Grey Acura MDX and a 2015 Grey Jeep Grand Cherokee and drive them from the lot. No additional property was reported missing. The investigation continues. The suspects are described as three black males with face coverings.
0
Comments
Our valued members ensure we can write more great stories like this one about the people in our communities. 
Already a Member? 

Click Here to Sign In.

Get 100% Access to Potomac Local News.

Thank you for being so supportive of local news in our community.
0
Comments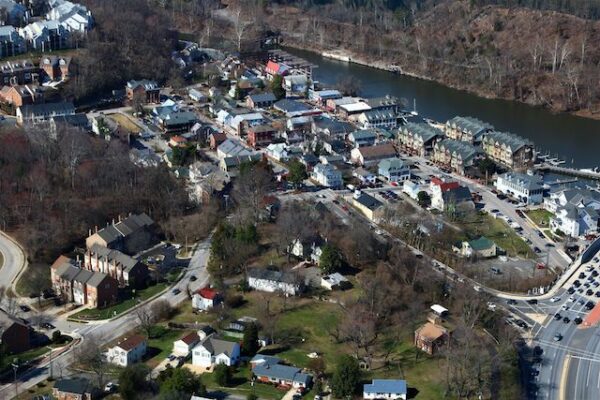 Occoquan is partnering with the Potomac Riverkeeper Network to install two water quality monitoring stations in the Occoquan River.
More in an email from Mayor Earnie Porta:
To operate, the program requires a network of volunteers who are willing to collect the scientific data from the monitoring stations on Wednesday mornings and bring the data to the PRKN's floating lab, Sea Dog, where it is analyzed and released weekly on the SwimGuide app and PKRN's social media pages. The more volunteers, of course, the less frequently any one individual has to collect and deliver the data.

Free training to be a Community Science Water Quality Monitor can be completed in two ways. For those who are interested in a live training session, one will be held on Wednesday, April 19, from 10:00 a.m. to 1:00 p.m. at National Harbor Marina. To sign up contact Morgan Bench at [email protected] Additionally, training may be completed by watching three training videos online and then successfully completing a Water Quality Monitoring Certification Exam. For more information on the latter go to potomacriverkeepernetwork.org/volunteer and scroll down to the section on "Community Science Water Quality Monitors."

This is a great way to become involved in citizen science endeavors and support the health of our namesake river.
0
Comments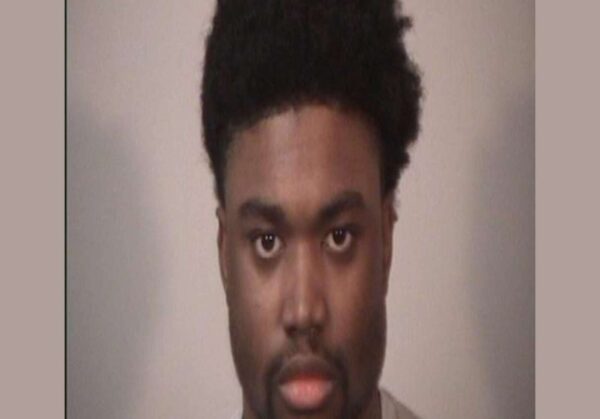 A volunteer basketball coach at Brooke Point High School was arrested earlier this month after a juvenile victim reported an incident to law enforcement.
More in a press release from the Stafford County Sheriff's Office:
A juvenile victim reported she was on a Stafford County school bus travelling for an away basketball game last month when an assistant basketball coach sat next to her on the bus seat.

The victim relayed the coach engaged her in a sexually explicit conversation and touched her inappropriately. Detective J.A. Hinson was assigned the investigation and identified the volunteer coach as Tyler Trotter, 25, of Fredericksburg.

A warrant was obtained for indecent liberties with a child by a custodian. Trotter was arrested by the Fredericksburg Police Department on March 21st. He was served the warrant and held at the Rappahannock Regional Jail on a $5,000 bond.

Trotter is no longer coaching with Stafford County Schools. This is an ongoing investigation, anyone with additional information is asked to contact Detective Hinson at 540-658-4400.
0
Comments
 Fredericksburg has been named 2022 Tree City USA by the Arbor Day Foundation to honor our commitment to effective urban forest management. 
This is the 36th year the city has achieved Tree City USA recognition by meeting the program's four requirements: maintaining a tree board or department, having a tree care ordinance, dedicating an annual community forestry budget of at least $2 per capita, and hosting an Arbor Day observance and proclamation.
Join the city government and the Fredericksburg Area Council of Garden Clubs for the Arbor Day Ceremony planned for Wednesday, April 12, 2023, at 10 a.m. on the steps of the Central Rappahannock Library, 1201 Caroline Street.
Mayor Mary Katherine Greenlaw will be honored at this year's ceremony. The public is invited and welcome to attend.
The City Manager's Recommended FY2024 Budget provides for continued funding of the City's tree management efforts. And the City's Public Works Department is currently recruiting for a professional Arborist to plan, monitor and evaluate work for trees and forest stands in the City's right-of-way areas and public spaces.
"Trees are an important investment for our City and our environment.  As we strive for thoughtful environmental stewardship, providing for our tree care, and the benefits that they bring to our City, is more important than ever," "I would like to thank our City staff and Tree Fredericksburg (and their many volunteers) for continued efforts to plant and care for Fredericksburg's trees." said Fredericksburg Mayor Mary Katherine Greenlaw. 
The Tree City USA program is sponsored by the Arbor Day Foundation in partnership with the U.S. Forest Service and the National Association of State Foresters. For more information on Fredericksburg's Tree programs, please visit https://www.fredericksburgva.gov/1219/Trees or call 540-372-1023.
0
Comments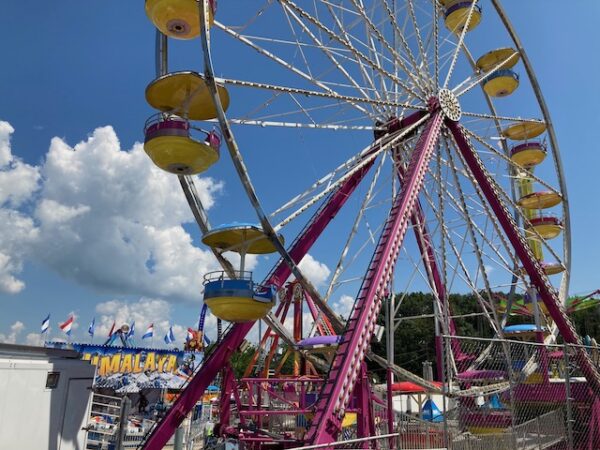 The Manassas Family Fun Carnival is set to return on March 30 – April 9, 2023, and will be hosted by Powers and Thomas's entertainment company. The traveling carnival will be held at 8300 Sudley Road, just outside the Manassas Mall and near the"At Home" furniture store.
The hours range from 6 to 11 p.m. on weekdays and from 3 p.m. to 11 p.m. on weekends. There is an initial $5 entry fee, but there will also be a $35 all-day unlimited rides wristband available.
Rides, like the Ferris Wheel, thrill rides, family rides, children's rides, games, and food are available. There are no age limits, but there will be height restrictions on certain rides, such as The Grand Carousel, where you must be 42″ taller to ride alone, and the Motorcycles (children's ride) where you must be 30 inches or taller to ride alone.
Aside from rides and attractions, a concession operation will feature funnel cakes, fried dough, pizza, ice cream, and more. There will also be carnival games for children as well as adults. There are also resting spots, like benches, provided for guests.
0
Comments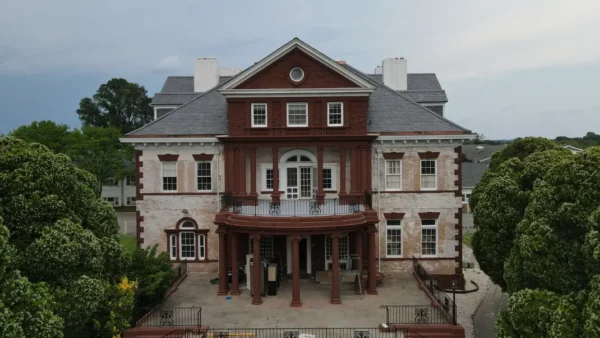 On April 12, 2023, Annaburg Manor, 9201 Maple Street, will hold a public "meet and greet" event at noon. Annaburg is considered to be one of the most historical places in Manassas.
It is hosted by the City of Manassas Virginia Parks Culture & Recreation Department to connect the Manassas community with the archeologists working on the historic site. It is open to the public and does not require registration beforehand.
Archeologists at Annaburg have uncovered the foundation of Annaburg's historical stone tower, Portner Tower. Among restoration efforts, more excavation for artifacts is planned to take place "in the late spring or early summer of 2023," according to the Manassas website.
The Annaburg Manor was first built in 1892 as a summer retreat by Robert and Anna Portner. Though somewhat informal, this experience will give an insight into what the archeologists at Annaburg are expecting to uncover in the future as they begin their excavating process.
0
Comments