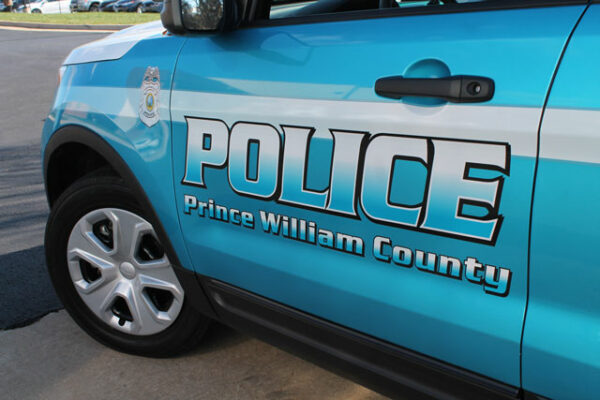 On Sunday, September 25, at 5:50 p.m., officers were called to the 14400 block of Club House Road in the Virginia Oaks neighborhood in Gainesville to investigate a shooting. The investigation revealed a man was walking along the street and pointing a firearm at passing drivers.
One of the motorists, an off-duty federal law enforcement officer with the Department of Homeland Security Federal Protective Service, pulled to the side of the road a short distance away and observed the accused firing into the air.
The off-duty officer warned nearby homeowners before contacting the police. The accused continued walking before being confronted by the off-duty officer as he approached the driveway of a nearby residence.
The off-duty officer identified himself as law enforcement and commanded the man to drop the weapon. During the encounter, the off-duty officer fired his department-issued weapon, which struck the suspect in the upper body.
Officers arrived at the location shortly after and provided immediate first aid to the accused until rescue personnel arrived and transported him to an area hospital. His injuries were determined to be non-life threatening, police said.
No additional injuries or property damage were reported. A firearm was recovered at the scene.
Pete Donovan Womack, 29, of 14595 Crown Hollow Court in Gainesville, is charged with one count of reckless handling of a firearm, one count of shooting within a roadway, and three counts of brandishing a firearm. His court date is pending  and he remains hospitalized
Home invasion
On Saturday, September 24, at 6:45 p.m., officers were called to a home in the 1500 block of Carter Lane in Woodbridge, near Hammill Mill Park, to investigate a home invasion.
A 60-year-old man tried to enter his home when someone snuck up from behind and struck him in the head. The victim fell to the floor, and the intruder continued to strike the victim before demanding the victim's property.
During the encounter, the suspect also brandished a gun, took his property, and fled in a white Chevy Equinox. While investigating the incident, officers located a bullet in the roadway and damage to a living room wall, consistent with being struck by a projectile.
The victim was treated at the scene by rescue personnel. Officers and helicopter assistance from Fairfax County police searched the area for the suspect and the vehicle, neither of which were located. An undisclosed amount of money was reported missing.
Suspect Description:
A male wearing a black wool hat, a stocking-style mask, a black jacket, and jeans
0
Comments
A. Duie Pyle opened a new regional distribution center today in Manassas.
The logistics firm held a ribbon-cutting ceremony at its service center at 10461 Colonel Court, just off Godwin Drive. Peter A. Latta, whose great-grandfather Alexander Duie Pyle founded the trucking firm nearly 100 years ago, joined Manassas Mayor Michele Davis Younger to open the new business.
"If my great grandfather were here today, there would be so much he wouldn't recognize, but the one thing he would recognize would be the cornerstone, our core values, and culture, which we've been able to perpetuate since the very beginning," said Latta. "Our north star core value — do under others as you would have them do unto you."
The company also opened locations in Richmond and Roanoke to expand into Virginia. The company, founded in West Chester, Penn. now hauls freight between Canada and North Carolina borders and into Ohio.
A. Duie Pyle will hire 30 people, including managers, drivers, dockworkers, and clerical workers, to operate its Manassas freight center.
In addition to hauling consumer goods, the company also rents four million square feet of warehousing space to companies without their sites.
The words "Pyle People Deliver" are stenciled on the walls inside the Manassas logistics center. City Council members Mark Wolfe, Tom Osina, and City Manager Patrick Pate also attended the ribbon cutting.
Afterward, the company served greek pita and other food during a buffet-style lunch to show appreciation to those who attended the event.
0
Comments
The organization that oversees the operation of public libraries in the Fredericksburg region selected new leadership.
During a quarterly meeting of the Central Rappahannock Regional Library's Board of Trustees on September 12, the Board elected Diana Risavi as Chair and Xavier Richardson as Vice Chair.
Risavi is a native of Martinsburg, WVa., and a current resident of Westmoreland County. She attended Marshall University, where she earned a B.A. in Political Science, and West Virginia University, where she earned a Juris Doctor degree. She practiced law for 33 years in both West Virginia and Virginia before retiring in 2016.
Richardson is the Senior Vice President and Chief Corporate Development Officer of Mary Washington Healthcare, overseeing the Mary Washington Hospital Foundation, Stafford Hospital Foundation, and Mary Washington Healthcare Community Programs. Richardson earned his undergraduate degree from Princeton University, where he was a National Achievement Scholar.
He holds a Master of Business Administration from the Harvard Business School and an Honorary Doctorate of Humane Letters from Saint Paul's College. Richardson has received several awards, including the first James Farmer Distinguished Lecturer Award by the University of Mary Washington.
Both were already serving terms on the Board of Trustees.
Library Board of Trustees members are appointed by and represent their jurisdictions, donating their time as advocates for the public. Trustees work with the Library Director and Deputy Director to determine library policy, adopt budgets, and support library legislation on a state and national level.
Trustees also promote the library's services, classes, and events in their interactions with the community.
The organization operates two library branches in Stafford County — the Porter Branch in North Stafford and the Howell Branch in England Run. The library's Central Branch is located in Downtown Fredericksburg.
0
Comments
"America's Favorite Mystifier" Mike Super brings his mind-blowing illusions and combined hilarity of a headline comedian to the Hylton Center to entertain and enthrall the whole family. Mike has turned the traditional magic show on its side and dumped it right into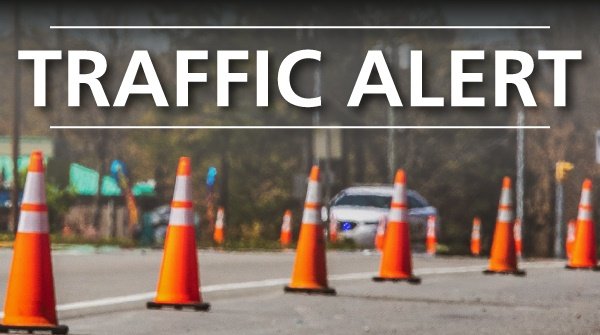 Interstate 95 travelers can expect overnight delays over the next two weeks in the Fredericksburg area for bridge work as part of the 95 E-ZPass Express Lanes Fredericksburg Extension project.
Starting tonight, crews will begin to lift and install bridge beams for a replacement American Legion Road overpass. This overpass is at mile marker 138 in Stafford County, which is between exit 140 (Courthouse Road) and exit 136 (Centreport Parkway).
Crews will stop all traffic on Interstate 95 during the overnight hours of Tuesday, September 27 through Friday, September 30, and will repeat the following week, on Tuesday, October 4 through early Friday, October 7.
Between midnight and 3 a.m., crews will stop all I-95 traffic intermittently for up to 30 minutes.
Starting Monday, Sept. 26, I-95 will be reduced to one lane at 10 p.m. each evening ahead of the intermittent full traffic stops. Before starting a trip, VDOT strongly encourages motorists to check 511Virginia.org for real-time updates on work zones and traffic conditions.
I-95 Southbound Vehicle Height Restriction
VDOT will implement a new temporary vehicle height restriction of 15 feet, 2 inches on I-95 south at mile marker 138. The restriction will begin on Monday, September 26, and will be in place until early December 2022.
Message boards will be posted tomorrow, September 22, to warn oversize vehicles of the new clearance starting next week, access exit 140 (Courthouse Road), and travel on Route 1 to avoid a bridge strike.
Crews are widening the general purpose travel lanes near the American Legion Road overpass work zone to shift all southbound traffic to a new alignment. Once southbound traffic is shifted to the right of the existing lanes, the temporary height restriction will no longer be needed. The restriction is expected to be removed in early December.
When the American Legion Road overpass opens to traffic in January 2023, it will have a minimum height clearance of 16 feet, 6 inches.
The new two-lane American Legion Road bridge will be slightly wider than the previous structure. The bridge will also be lengthened to accommodate any future I-95 widening.
The 95 Express Lanes Fredericksburg Extension project is building a 10-mile extension of the Express Lanes in the median of I-95 from south of exit 143 (Route 610) to the vicinity of exit 133 (Route 17) in Stafford.
Currently, there are six bridges under construction as part of the project. Four of the bridges are flyover ramps that will give travelers new access points to the Express Lanes at exit 148 (Quantico), exit 140, and exit 133.
The 10-mile extension of Express Lanes in Stafford is anticipated to open to traffic in late 2023, with project completion in Spring 2024. The public-private project is being built by Transurban and its contractor, Branch Flatiron Joint Venture.
0
Comments
The Prince William County Police Department held its second annual community fair on Saturday, September 24.
The event attracted families, members of law enforcement, and the county's fire and rescue department, who educated residents about the roles of each public safety agency and how they can work together to keep the community safe.
"So this is really a collaborative effort. I am very proud that we're able to do this," Prince William County Police Chief Peter Newsham told Potomac Local News.
Newsham is in his second year on the job in Prince William County after serving as the top cop for Washington, D.C.'s Metropolitan Police Department.
Since his arrival, the county has experienced a spike in crime and has conducted a wide-ranging internal investigation that included the department's top brass and 45 officers. The study came after Cozy Bailey, the Prince William County NAACP President and husband of sitting Potomac District Supervisor Andrea Bailey, accused a police officer of using the "N" word when he came to speak to a group of officers in 2017.
In the end, investigators could not substantiate Bailey's claims. Bailey made the accusation in 2021 during a meeting of the county's Racial and Social Justice Commission founded in 2020 by the Board of County Supervisors to investigate the department's hiring practices.
A whopping 96 percent of county residents surveyed have a favorable view of county police. Saturday's festival is a way to build on that goodwill.
"…there are some divisive issues that are being discussed right now in Prince William County, and it's going to be our diversity really that gets us through that," Newsham continued. "…to get that kind of satisfaction rating, particularly after the murder of George Floyd, when there was a lot of stigma being attached to police, it just showed you, and I tell my officers all the time, 'you can't get a satisfaction rating like that doing something good a week before the service. That's a day-to-day, every single interaction, 24 hours a day, seven days a week effort.' We're very proud of that.
Several non-profit organizations also attended the fair to educate residents about their services, including the Prince William County Sheriff's Office, which provided Child ID services, Volunteer Prince William, and the Manassas National Battlefield Park.
A live band, stilt walker, face painter, and bubble blower entertained the crowd.
The event was held at the Prince William County Government Center, at 1 County Complex Court in Woodbridge.
0
Comments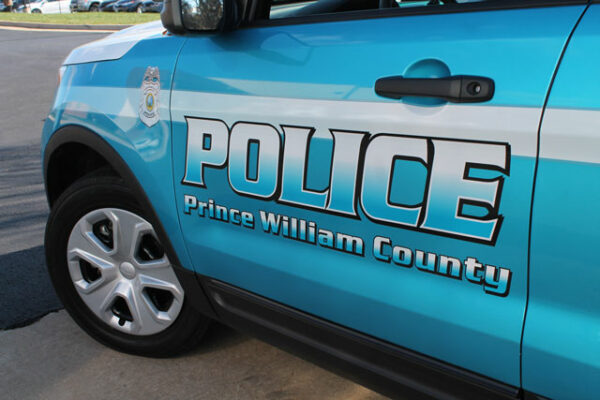 A pedestrian was struck by two cars on Sudley Road and died.
On Friday, September 23, at 9:48 p.m., police went to the area of Sudley Road and Stream Walk Lane, near a Sonic restaurant outside Manassas, to investigate a crash involving a pedestrian.
The driver of a 2020 Ford Escape was traveling southbound on Sudley Road near Stream Walk Lane when the driver struck a pedestrian attempting to cross Sudley Road.
After the initial impact, the pedestrian was struck by a second vehicle, a 2010 Toyota Prius. The Toyota Prius was also traveling southbound on Sudley Road. Both drivers remained at the scene.
Emergency crews took the victim, Juan Torres Lizama, 54, of Manassas, to an area hospital, where he died the next day. According to police, the victim was not crossing in a crosswalk at the time of the collision.
The driver of the 2020 Ford Escape was a 27-year-old man from Manassas Park, and the driver of the 2010 Toyota Prius was identified as a 30-year-old man from Alexandria.
0
Comments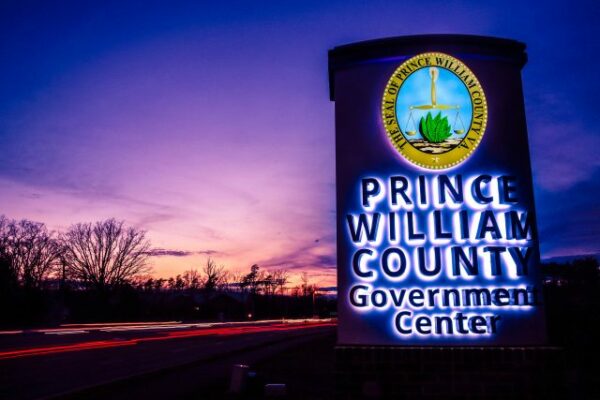 Chair Ann Wheeler acknowledged that the Prince William Digital Gateway CPA review was "confusing" and announced a delay in bringing it to the Board of County Supervisors for a vote.
Despite the compromised nature of the September 14th Planning Commission public hearing, there was no mention of invalidating its recommendation or conducting a new hearing under more trustworthy conditions.  So, you can expect the pause is merely designed to give weary citizens time to forget.
Now we must pivot almost immediately to another public hearing on updates to the county's comprehensive plan this Wednesday evening.
The comprehensive plan is an exhaustive document that the average citizen cannot possibly digest and review in a single evening.  We would normally rely on professional government staff and our elected officials to look out for our best interests.
Unfortunately, we have very recently been reminded that they cannot be trusted to do so.  It is far more likely that they intend to sneak sweetheart deals for their developer cronies past us, literally in the dark of night.
Unless you have the time and expertise to interpret the myriad changes, you won't notice subtle alterations with significant impacts.  Watch for blanket zoning recharacterizations that sidestep contentious CPA reviews and surreptitiously authorize data centers where public outcry would have created obstacles.  I would specifically watch for this to happen in the areas where Devlin Technology Park and John Marshall Commons were contested.
The Comprehensive Plan update is too important and sweeping to be relegated to late-night railroading.  If the Prince William Board of County Supervisors is confident of their vision for the future of this county, they should exhibit the transparency to explain it to the citizens and the courage to debate it during the upcoming 2023 election cycle.
Bill Wright
Gainesville
0
Comments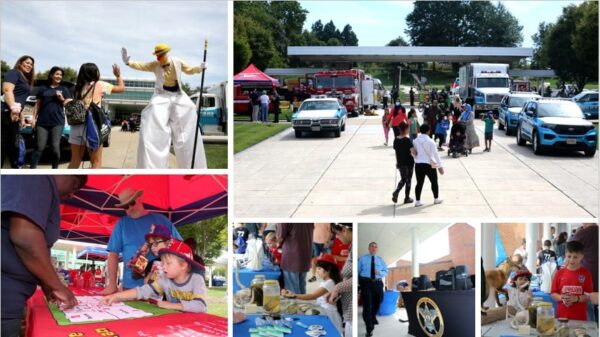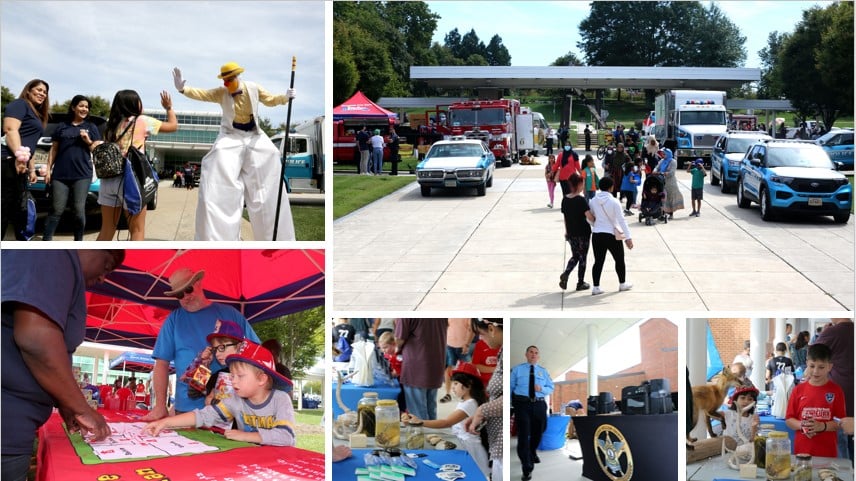 The Prince William County Police Department will host a community fair on Saturday, Sept. 24, 2022, to celebrate the county's diversity, embrace unity among the various communities in the county, and to showcase the many facets of police work in the county with displays, fun activities, appointments with a recruiter, pet adoptions and much more.
A host of Prince William County agencies will be on hand to register voters, sign up election officer volunteers, adopt a companion animal, complete a Child ID form for children's safety, sign up to receive emergency alerts, learn about employment opportunities with the Police, Fire & Rescue and Public Safety Communications agencies.
The event is from noon to 4 p.m. at the Sean Connaughton Plaza, 1 County Complex Court in Woodbridge, at the county government center.
Residents are invited to attend the community fair, which also will feature displays from numerous county public-safety agencies and other County government organizations, community organizations, live music and food trucks. There will be performers available for photo opportunities and face painting for the young and the young-at-heart.
Background investigators and recruiters will be present to speak to anyone interested in a career as a police officer. Job applications will be accepted that day. The Department is committed to a diverse workforce and encourages all interested applicants to contact the Prince William County Police Personnel Bureau at 703-792-6580 or visit the Department's recruiting website.
0
Comments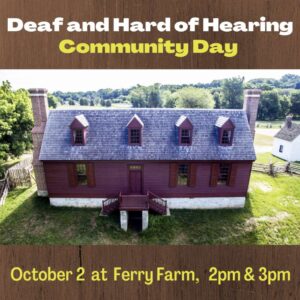 Participants can tour the Washington House interpreted by Abbie Castillo (using American Sign Language). Before or after the tour, participants are encouraged to explore the grounds, garden, and Visitor Center galleries.
Tour times are 2:00 p.m. and 3:00 p.m. Reservations are encouraged as