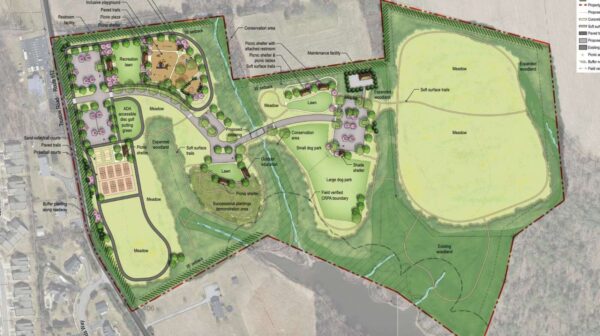 Stafford County leaders will discuss the future of Musselman Park on Tuesday, June 6, 2023.
The supervisors will hold their monthly Community and Economic Development meeting to discuss a proposed $6.3 million plan to build a new park at the corner of Enon and Truslow roads near England Run.
Please click here to sign in for 100% access to our original content
Not a member? Please click here, sign up today, and stay connected to your community.
Thank you for your continued support of local journalism in our communities.
0
Comments
Quantico Marine Corps Base: "Marine Corps Base Quantico (MCBQ) has provided military, federal, state and local organizations robust training services since 1917. Today, 54 ranges support live-fire and demolition training for more than 40 Federal organizations, the Department of Defense, and multiple regional and local law enforcement agencies."
"*Please note overnight training activity
June 5, 1:30 p.m. – 11:00 p.m.
Live Fire
June 6, 1:30 p.m. – 11:00 p.m.
Live Fire
June 7, 7:00 p.m. – 9:00 p.m.
Live Fire
June 8, 7:00 a.m. – 9:00 p.m.
Aircraft Movement, Live Fire
June 9, 7:00 a.m. – 9:00 p.m.
Aircraft Movement, Live Fire"
"Community members wishing to comment on the impact of training should visit https://www.quantico.marines.mil/Info/Noise-Advisories/Noise-Comment/"
0
Comments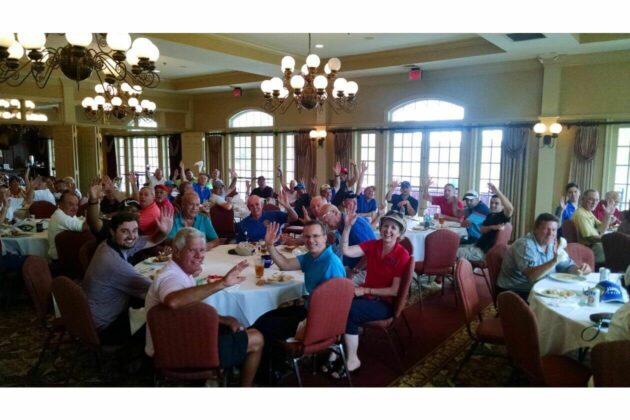 The Woodbridge Rotary Club is holding
its 19th Annual Devaney-O'Hop Charity Golf Tournament at Old Hickory
Golf Course on June 16, 2023.
Registration begins at 7:30 AM with a shotgun start at 8:30 AM. This Captain's Choice format event is to
raise funds for the various charities, both local and global, that the club
annually supports. Locally, Woodbridge
Rotary supports ACTS, ARC of Greater Prince William and others. On a global scale they support Rotary
International's fight to end polio and disaster relief for ShelterBox (ShelterBox USA – Disaster relief NGO
provides emergency shelter).
The tournament was created to honor
two past club presidents. Both Joe Devaney and Bill O'Hop had among other things, 2
things in common. They were each other's best friends and they both loved
golf! According to the tournament chair, Mark Worrilow, both were
longtime Rotarians and pillars of the community and club. Mark stated that he is looking for golfers,
sponsors and donations of door prizes to be presented at the banquet following
the tournament.
If interested
please contact Mark Worrilow ([email protected]) or us the following link to sign up: https://Devaney-Ohop-19th.eventbrite.com.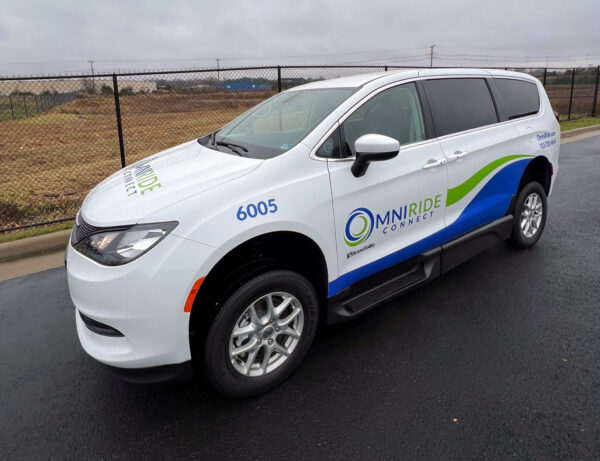 OmniRide: "OmniRide Connect Microtransit service will begin operation on June 5, 2023, in the Dumfries and Quantico/Triangle areas. It will operate weekdays 5am-11pm and weekends 5am-8pm. This service will be fare free and will continue to be as long as OmniRide's Local service is fare free. If fares resume, rides will cost $2.00 one-way."
"This new, dynamic transportation option allows riders to schedule rides using the OmniRide Mobility app, online web portal or by calling OmniRide's Customer Service Office at 703-730-6664. Instead of OmniRide's traditional bus service, riders are transported in vans that are dispatched upon demand. Upon request, a van will pick-up passengers at designated pick-up points and deliver them to their destination. Rides will be scheduled for same-day travel but cannot be scheduled days in advance."
"OmniRide Connect Microtranist service has been operating in Manassas Park since December 2022. The organization chose the Dumfries area to begin microtranist in the eastern service area as a way to fill unmet travel demands and microtransit also allows for the ability to provide efficient and flexible service, as well as potentially better service frequency and coverage area, for a similar cost to the agency as regular bus service."
Please click here to sign in for 100% access to our original content
Not a member? Please click here, sign up today, and stay connected to your community.
Thank you for your continued support of local journalism in our communities.
0
Comments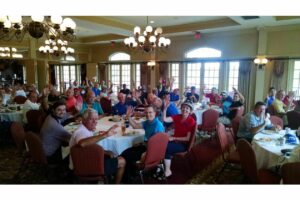 Fundraiser to honor two of our past presidents and raise funds for the charities we support.
Transurban: "Overnight travelers on the 95 Express Lanes are advised that the Express Lanes between Garrisonville Road and Old Courthouse Road will be closed nightly between 12 a.m. and 4 a.m. from Monday, June 5 through Friday, June 9. A single lane closure in this area will be in place on the Express Lanes between 8 p.m. and 12 a.m. leading up to the full closure each night."
"During the single lane closure between 8 p.m. and 12 a.m., the 95 Express Lanes will be traveling southbound. The Lanes are regularly closed between 12 a.m. and 2 a.m. on weeknights for southbound to northbound reversal. When the reversal is complete, the entry points near Courthouse Road and near Garrisonville Road will remain closed until 4 a.m. The southern most entry point into the 95 Express Lanes during this time will be near Dumfries Road."
"To make traveling through the I-95 corridor in Stafford County easier and faster, the Fredericksburg Extension (Fred Ex) will pick up where the 95 Express Lanes currently end and will extend 10 miles south near Fredericksburg, VA. The lengthened lanes will connect with the 395 Express Lanes to create a connected corridor spanning nearly 50 miles from the Fredericksburg area to the D.C. line."
0
Comments
Prince William police: "Murder Investigation *SUSPECT IDENTIFIED | WANTED – Detectives have identified the suspect sought in connection to the shooting death of a 25-year-old man following an altercation that occurred at the Misty Ridge Apartments located in the 15000 block of Lost Canyon Ct in Woodbridge (22191) on May 21.
"The involved parties were in an argument when gunfire was exchanged. The victim was ultimately struck and later died from his injuries at an area hospital. The suspect fled the scene immediately after the encounter. Following the investigation, detectives obtained arrest warrants for the suspect, identified as Jeffrey Donelle HAMPTON. Attempts to locate the suspect have been unsuccessful.
"The Police Department is offering a reward of up to $5,000 for information that leads to the arrest and conviction of this suspect. The investigation continues."
"Wanted: [Photo from October 2019], Jeffrey Donelle HAMPTON, 34, of the 13900 block of Roanoke St in Woodbridge. Described as a black male, 5'10", 170lbs with black hair, brown eyes, and a neck tattoo."
"Wanted for 1 count of murder, 1 count of use of a firearm in commission of a felony, 1 count of possession of a firearm by a convicted felon, and 2 counts of shooting into an occupied dwelling."
"Identified: The deceased was identified as Michael Eugene HAWKINS, III, 25, of Woodbridge."
0
Comments
Prince William County Public Library: "Prince William Public Libraries' 2023 Summer Reading program is centered around kindness, friendship, and unity with the theme, "All Together Now." From June 20 – August 20, come into any of our 12 libraries to register for Summer Reading. Register early at pwcva.gov/summerreading.
"In total, Prince William Public Libraries will be offering more than 150 in-person and virtual programs. PWPL is bringing back favorites like The Butterfly Guy and Dinoman Dinosaur Show for kids, Laser Tag for teens, and Master Gardeners for adults. Special programs that promote this year's theme include "All Together Now Art Night" on Tuesday, June 13, in Bull Run Library's new Hive 8051 Makerspace for grades 11 and up and "I Need a Friend" Story Time with author Keisha Strand at Manassas City Library on Saturday, June 24 at 11:00 a.m. and Chinn Park Library on Saturday, August 5 at 10:30 a.m."
"Residents are also welcome to enjoy Prince William Public Libraries' outdoor spaces, including Central Green. "My Pet Alpaca" will be on-site on Thursday, July 6, at 10:30 a.m. for a petting zoo – the perfect summer activity for all ages. Haymarket Gainesville Library is bringing back its story trail with a twist! Families can come in costume to "Halloween in July" to read "Creepy Carrots!" by Aaron Reynolds while enjoying the beautiful outdoor space surrounding the library."
0
Comments
Insidenova: "Prince William County will be the center of one of the most-watched primary races in this year's General Assembly elections, as two incumbents seek the Democratic nomination in the 29th State Senate District."
"Voting began May 5 in the race between Sen. Jeremy McPike, who currently holds the seat, and Del. Elizabeth Guzman, D-31st. Redistricting maps approved in late 2021 moved Guzman into a House district with Del. Luke Torian, so she decided to run for Senate instead."
McPike is seeking his third term representing the 29th District, having defeated former Manassas Mayor Hal Parrish II, a Republican, by a 7-point margin in 2015 and then running unopposed in 2019. But Guzman will pose the toughest primary challenge for McPike yet."
0
Comments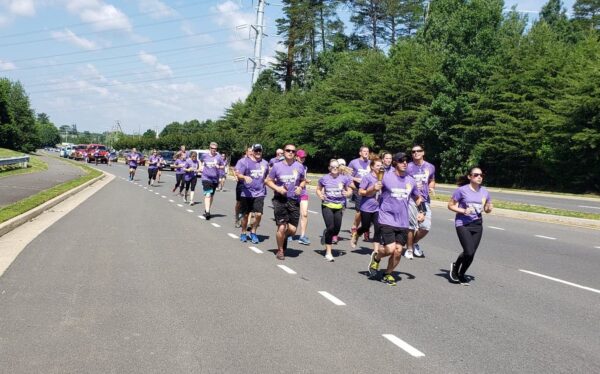 The Special Olympics Torch Run will make its way to Prince William County on Wednesday, June 7, 2023.
Runners are carrying the torch south along U.S. 1 to the summer games at the University of Richmond, June 7 through 9.
Prince William police said the community is encouraged to come cheer on the runners at 9 a.m. at the Eastern District Police Station, 15948 Donald Curtis Drive in Woodbridge.
It is time for the annual Torch Run for Special Olympics, and the Police Department would love to have the public cheer on the runners!

The Torch that symbolizes the beginning of the Special Olympics Games in Richmond, Va., is lit in Arlington and is carried by police officers and Special Olympians to Richmond on June 9, 2023.

Runners and supporters will gather at the rear of the Gar-Field
Eastern District Station, 15948 Donald Curtis Drive, Woodbridge (22191) at 9 a.m. on Wednesday, June 7, 2023.

The runners will be transported from Gar-Field to PWC DFR Station
17, at Cardinal and Waterway drives. Runners will begin here and
follow the route down Cardinal Drive to the entrance area of Gar-Field at Donald Curtis and Cardinal drives. Any Special Athletes who choose to run will start at this point and run to the fuel pump area to complete the race. The route is 3.6 miles.
0
Comments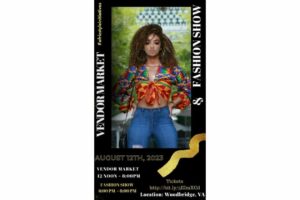 This day will be filled with activities, networking, shopping an evening of excellent fashion show.
Vendors will be available from 1pm to 8pm
Fashion Show 6pm to 8pm