PLN covers communities from Fredericksburg to Manassas and relies on your support to keep up our original local news reporting. Please click here and become a supporting member today for 100% access to our content.
Bristow residents gathered outside the Prince William County Government Center on Tuesday to implore leaders not to approve a rezoning that could lead to the construction of 14 new data centers near their homes and schools.
Supervisors heard a request from Stanley Martin Homes to rezone about 900 acres at Linton Hall and Devlin roads for the Devlin Road Technology Park at 7:30 p.m.
The server farms would not only be used to power the internet, but would be built nearly 100 feet tall, use large fans to cool the computers inside, require large amounts of water, and sit near hundreds of homes and several public schools, including Chris Yung and Piney Branch elementary schools, and Gainesville middle and high schools.
Residents say they're worried about the undocumented effects of noise on children from the cooling fans and, potentially, from generators.  The Virginia Department of Environmental Quality will consider allowing data centers to use generators during the hot summer to avoid electricity shortages.
"The board of supervisors has turned a blind eye towards looming potential health and safety catastrophe for children and ourselves, but the clock is ticking," said one Bristow resident during a press conference held outside the government center before the supervisors' meeting.
"This will directly impact my family among the many families in our community and the surrounding communities the back of my house, where I sleep, or I gather with my neighbors where my children play with their friends, will now be subjected to the loud noises coming from the concrete jungle across the street, we know what they sound like because we have data centers in our county," said another.
Many residents blame the board of county supervisors' elected members, including Jeanine Lawson, who allowed county staff to offer the parcel of land to data center developers for consideration. Lawson apologized for an error at a February 2 town hall meeting and is working to lobby the votes on the Board of County Supervisors to kill the deal.
Protesters asked why the board of supervisors won't raise taxes on data centers to be comparable to neighboring Loudoun County, which has the highest concentration of data centers anywhere in the world. Prince William collects about 30 cents less on the dollar when compared to its neighbor.
Others asked the Board of County Supervisors to postpone the vote during the absence of a sitting supervisor in the Gainesville District, near where the Devlin Road Technology Park would be built. Voters will head to the polls on February 21 to choose one of two candidates to finish the term of Peter Candland, who resigned in December after agreeing to sell his home to data center developers for a separate project.
Bob Weir, the Republican candidate seeking the seek, has consistently opposed data centers near homes, while his opponent, Kerensa Sumers, a Democrat, has been largely silent on the issue. The protesters declined to voice support for either candidate.
"We need people that support the communities it's not necessarily republican versus democrat it's for us. It's not political it's to protect the citizens that's what these people are supposed to do," said Dr. Steve Pleickhardt.
Meanwhile, several union workers lined up inside the supervisors' chambers to speak to the supervisors. When supervisors approved the Prince William Digital Gateway in November 2022 — more than 800 acres next to Manassas National Battlefield Park, 15 times larger than Potomac Mills mall, now slated for data centers — several indicated they wanted construction jobs to go to union labor.
The International Brotherhood of Electrical Workers and the Northern Virginia Labor Federation are among the top donors to Democrats on the Board of County Supervisors, who have voted consistently to approve data centers.
In 2014, Stanley Martin Homes proposed building Stonehaven on the property, a mixed-use neighborhood with offices, retail space, and more than 1,000 homes on the property. When supervisors failed to approve a rezoning, the developer pivoted and proposed building data centers in the wake of several other data center projects springing up in western Prince William County.
0
Comments
Employees at Stafford Hospital donned red in observance of "Go Red for Women," which encourages awareness of women and heart disease.
Women who "go red" follow an exercise routine, eat a healthier diet, visit a doctor for tests, and influence others by talking about heart health, according to the organization's website.
Stafford Hospital at 101 Hospital Center Boulevard is associated with Mary Washington Hospital in Fredericksburg.
Stafford Hospital emailed PLN to say:
Stafford Hospital hosted a Wear Red Day event on Friday, February 3 in celebration of National Wear Red Day. Guests enjoyed appetizers, cupcakes, and a hot chocolate bar while learning about Stafford Hospital's cardiac services, including diagnostic testing services and the cardiac catheterization lab.
0
Comments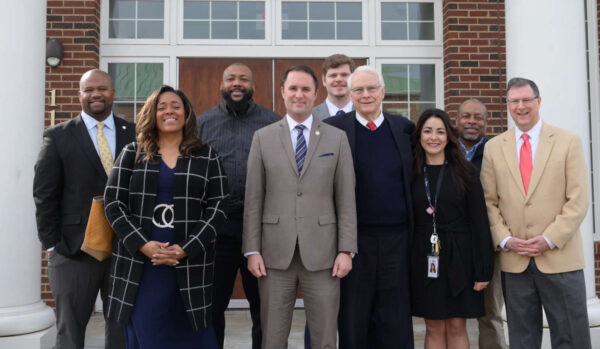 PLN covers communities from Fredericksburg to Manassas and relies on your support to keep up our original local news reporting. Please click here and become a supporting member today for 100% access to our content.
Virginia Attorney General Jason Miyares was at Youth for Tomorrow, at 11835 Hazel Circle Drive in Bristow, today to call attention to human trafficking.
It's a crime happening in plain sight, and many think it's not happening right here in their communities. It's a monstrous crime," Miyares told PLN in a phone interview after the event.
Miyares praised Youth for Tomorrow for helping pregnant girls who have been trafficked and sexually abused — some less than 10 years old. Miyares said authorities are now finding that offenders are trafficking family members into the U.S. for financial gain.
Authorities found trafficking victims had access to medical care en route to the U.S. That fact prompted Miyares to warn the staff at Medical Center of Virginia in Richmond and Youth for Tomorrow, during recent speaking engagements, to be on the lookout for victims.
"These folks on the front lines of human trafficking," said Miyares.
In addition to girls, traffickers are also bringing fentanyl into the U.S. it's killing, on average, the equivalent of two 727 airliners crashing daily, killing everyone onboard. He said the drug is so prevalent that it's now being found in everything from marijuana to children's vitamins.
A bill from Senator Jill Holtzman Vogel (R-Fauquier) aims to require first-year college students to learn the signs of human trafficking during orientation classes. The bill passed unanimously in the Senate and is now in the House of Delegates for consideration.
A bill that would have satisfied prosecutors calls for stricter penalties punishing those who sell fentanyl to users to die from the drug. The bill would have allowed prosecutors to seek a second-degree murder conviction with 40 years in prison.
The bill died in a party-line vote in the Senate Judiciary Committee, with Democrats killing the bill.
"Some of these drug dealers are killing their customers, knowing they'll just get more," Miayres said.
Today in Stafford County, the Board of Supervisors recognized National Human Trafficking Month, which falls each year in January. Rock Hill District Supervisor Crystal Vanuch thanked Board Chair Dr. Pamela Yeung for allowing the resolution recognizing the month after the board failed to recognize the annual event last month.
0
Comments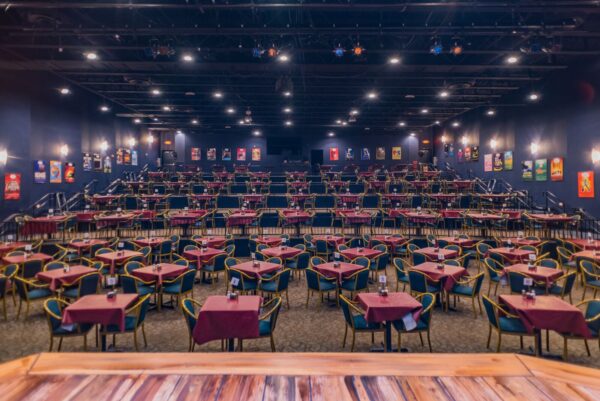 The Riverside Center for the Performing Arts in Stafford County celebrated 25 years in business.
The center's director, Patrick A'Hearn, thanked the community for its support during a ribbon-cutting ceremony organized by the Fredricksburg Chamber of Commerce on Thursday, February 2. A'Hearn recalled visiting with a guest who doubted the dinner theater would survive.
"Well, here we are. Here we are 25 years later," said A'Hearn.
"We continue to do amazing things, and we will continue to do amazing things. Yes, we survived the pandemic, and it's quite wonderful. But we did it with the support of this community. We did it from the support of our patrons," A'Hearn continued.
The dinner theater markets itself as bringing Broadway to the Fredericksburg region. Some of the shows scheduled at the center in 2023 include "42nd Street," "Ragtime," "Joseph and the Technicolor Dream Coat," and "Miracle on 34th Street."
A'Hearn said the dinner theater stays true to early supporter Rollin E. Wehman, from whom the theater is named, who advocated for a regional performing arts theater. "His dream that it has made it possible for someone like myself and the people behind me to get the opportunity to do what they love to do," added A'Hearn.
Several of the dinner theater's cast and employees stood behind A'Hearn as he spoke. He thanked each for their work and dedication to the center.
Rep. Abigail Spanberger (D, Va.-7) submitted a letter read aloud during the ceremony.
Tom Coen, a high school history and government teacher of the Stafford County Board of Supervisors, also spoke during the ceremony. "Not only does The Riverside bring Broadway to Stafford with hundreds of main stage productions, musicals, dramas, but also you support our community through youth programs, as you've heard, annual scholarships, said Coen.
The theater sits at 95 Riverside Parkway in Stafford County and combines 36,000 square feet of dinner theatre and conference facility. Over half a million patrons have experienced the enchantment of Riverside Center since 1998.
In 2016, the facility was rebranded as Riverside Center for the Performing Arts.
0
Comments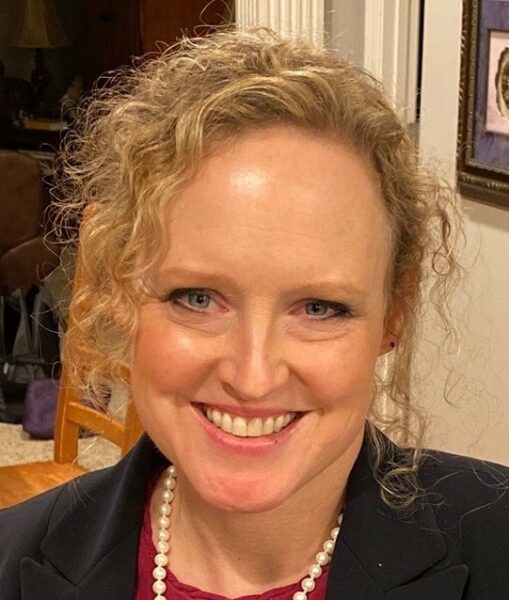 Before the land was slated for up to 14 Devlin Road Technology Park data centers, Stanley Martin Homes wanted to build more than 1,800 homes on nearly 900 acres in Bristow in 2014.
Called Stonehaven, the proposed mixed-use development would have houses, retail, and office space. The county school division, as it has with more than 130 other housing projects, weighed in and prepared a report for the school board warning that the new homes would bring more than 1,000 new students to the county public schools.
The county school division used information included in the developer's site plan and proffer statement — a list of promises to the county made by the developer if the rezoning were to be approved, including proffering a site for a new high school.
According to a quick search of previous schools board meeting agendas, the school division's opinion on Stonehaven was one of more than 100 development impact statements the schools produced on development projects from all corners of the county — from the Kline property outside Manassas, where, again, Stanley Martin aims to build 240 homes, and the field Rays Regarde at Interstate 95 and Prince William Parkway in Woodbridge in 2019.
The impact statements indicate how many students the school division would expect if the homes were built. Data centers — massive buildings full of computer servers that power the internet — produce few jobs and bring zero children to county schools.
However, Gainesville District School Board Representative Jennifer Wall told the hundreds of people at Chris Yung Elementary School who came to a town hall meeting about the Delvin Road Technology Park that the school division should have offered its opinion on the project. The data centers will be built next to the elementary school and hundreds of homes in the Linton Hall Road corridor.
"The official [Prince William County Public Schools] position on this development is, we won't take a position, and I'm really mad about that," said Wall, school board vice-chair.
Wall sent a letter to the Prince William Board of County Supervisors urging it to postpone a rezoning vote on the Devlin Road  Technology Park until after February 21, when a new Gainesville District Supervisor is chosen in a Special Election. Peter Candland resigned the position in December after agreeing to sell his home to data center developers.
While the technology park sits in the Brentsville District, Wall says multiple students who live in her Gainesville District attend schools near the proposed data center complex and will be negatively affected.
Brentsville District School Board representative Adele Jackson joined Wall at the microphone during the town hall while Parents yelled, "take a stand for the children."
"We were going to wait and see how this goes and then take a position," said Jackson. "But now that I hear what you're saying, we might reconsider," Jackson told the crowd.
The Prince William Board of County Supervisors is scheduled to vote on the Devlin Road Technology Park tonight at 7:30 during its public meeting at 1 County Complex Court in Woodbridge.
Based on the willingness of the majority to approve new data center projects, including the Prince William Digital Gateway, with space for more than 27 million square feet of data centers next to Manassas National Battlefield Park — the project is likely to pass.
0
Comments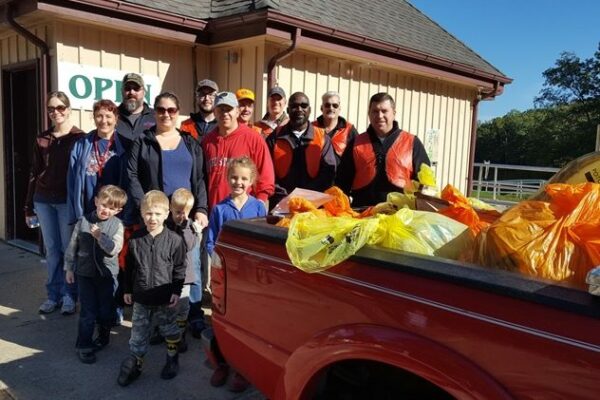 Start your year right by giving back to the community! Keep Prince William Beautiful is holding a Community Cleanup February 25, 10am-1pm at Dale City Farmers Market lot, 14090 Gemini Way Dale City 22193. The cleanup will focus on removing trash from the commuter parking lot where the market is held weekly. Volunteers age 18+ welcome, volunteers under 18 must volunteer with an adult. Rain Date: March 4. You'll enjoy being out in the fresh air with family/friends as you help clean up this lot! Please visit bit.ly/3Hcmokw to sign up, email [email protected] to learn more.
They Served Us, Now You Can Serve Them! Volunteer Prince William needs Volunteer Drivers age 21+ who can provide transportation for veterans and their spouse/widow to medical appointments, supermarkets, retail and houses of worship. Volunteers must pass criminal background and driving record background checks, have a valid Virginia driver's license and have a vehicle liability insurance policy. You'll feel great as you make new friends while providing transportation to veterans who otherwise struggle to have their daily and medical needs met! Please email [email protected] to learn how you can get involved. This opportunity is made possible by a grant from Potomac Health Foundation.
BEACON for English Language & Literacy is recruiting Volunteer Teachers, Tutors and Substitutes for their spring classes, March 20-June 8. Volunteers are provided with a formal textbook curriculum that incorporates listening, speaking, reading, and writing skills. Volunteers use the textbook to develop a lesson plan that provides additional opportunities for practice that emphasizes conversation practice and student engagement. You'll feel great as you help adults gain the confidence and learn the language skills needed to get a job, communicate with their children's teachers, talk with their doctor, or pursue higher education! Apply today – please visit beaconliteracy.org/get-involved/volunteer-application/ or email [email protected] for more information.
Birthright of Woodbridge is looking for volunteers to offer loving, confidential, non-judgmental support to those who are pregnant or think they may be pregnant. Many volunteer opportunities are available, full training and mentorship is provided for volunteers so you can best help the women who need you! Volunteers are needed both mornings and afternoons. Please email [email protected] or call 703.583.1178 for more information.
Catholic Charities' Mentoring Youth in Virginia (MYVA) program needs Volunteer Mentors age 18+ to work with students for at least six months and longer. You will transform a young person's life and build relationships that will last! Please visit bit.ly/3DhNbe3 to learn more and apply (Once on the site, click on the green 'sign-up' button to apply). Please email [email protected] to learn more.
The dedicated staff at Grace United Methodist Church needs volunteers to be Teachers and Helpers for their next session of English as a Second Language (ESL), April 4 thru June 8. Classes will be held Tuesdays and Thursdays, 7pm-9pm at the church located at 9750 Wellington Road, Manassas 20110. You'll feel wonderful as you help learners improve their English reading, writing and speaking skills! Please email [email protected] to learn how you can make a difference.
Save the Date! The awesome folks at Habitat for Humanity Prince William County are hosting a Women's Day Build on April 27! The project is to be announced, but get those hammers, saws and nails ready to do some good work benefiting vulnerable families in the community; this sounds like a wonderful team building opportunity for your office! Please email [email protected] to learn more.
Is your office, club or group looking for a community service project? The hard-working staff at Northern Virginia Food Rescue is looking for groups to hold drives to collect fresh produce to feed local families facing food insecurity! It's a great winter project, and you'll be helping a lot of families have access to nutritious fruits and veggies to stay healthy! Please email [email protected] to learn more.
Mark Your Calendars! After a two-year hiatus, the NVFS Strikes for Stronger Families Bowl-a-Thon is returning on March 18! This in-person event will be held at Bowl America Bull Run, 10641 Balls Ford Road, Manassas; funds raised will support the SERVE campus. It's fun for the whole family, so gather up your team of 5 bowlers and sign up today! Please visit nvfs.org/events/bowl-a-thon/ for more information, email [email protected] for more information and to register your team.
Pink Space Theory has all sorts of volunteer opportunities open for talented individuals! Newsletter Content Contributor, STEM Lesson Creator, Grant Writer and STEM Speaker are just a few of the opportunities available to get young minds excited about learning! Please email [email protected] for more information.
If you're passionate about fighting hunger, then SERVE wants to meet you! Their Hunger Resource Center in Manassas needs volunteer Food Assistance Specialists age 16+ on weekdays to prepare food packages, welcome and assist clients in the self-serve shopping area, check clients out before they leave, stock shelves and more. You'll join a dedicated, hard-working team of volunteers relieving hunger in the community! Must be able to lift up to 30 pounds, Spanish speaking is a plus. Please email [email protected] for more information.
If you're an Honorably Discharged or Retired Veteran wanting to help other veterans, here's a terrific opportunity for you! The Veteran's Treatment Docket, a program of Prince William County Government Criminal Justice Services, is looking for volunteers age 21+ to act as Veteran Mentors to engage, encourage and empower fellow veterans that are involved in the criminal justice system. Duties include be available by phone/video or other means to assist docket participants and be there for your veteran. This may include nights and weekends. A 12-month commitment is required; training is provided. You'll feel great as you share your own veteran experiences and help a fellow vet get their life and affairs back on track again! Please visit bit.ly/3HBNZxe for details, email [email protected] for more information.
If you are looking for other opportunities, please don't forget to call our wonderful team at Volunteer Prince William at 703.369.5292. You can also visit our website at volunteerprincewilliam.org. Thanks so much for all you do in our community.
0
Comments
Our pet for this week is Sir Loin.
Sir Loin came into our care when he was transferred to us from a local shelter that was overflowing with cats. While we are still learning about him, he seems to be a fairly laid-back kinda guy! Sir Loin does enjoy pets from staff/volunteers, but he can also entertain himself if he has a window to look out of or some catnip to munch on. We are hoping we can find an awesome home for this groovy guy!
Sir Loin is 2 years old, neutered and up to date on vaccinations.
If you are interested in applying or learning about Sir Loin, go to staffordspca.org. You can also call (540)-242-0607, or email [email protected]
Stafford SPCA is a registered 501(C)3 Non-Profit that receives zero funding from the government. Any and all donations are greatly appreciated.
Animal shelters and non-profits should email us a description and photo to be featured on our "Take Me Home Tuesday" post.
0
Comments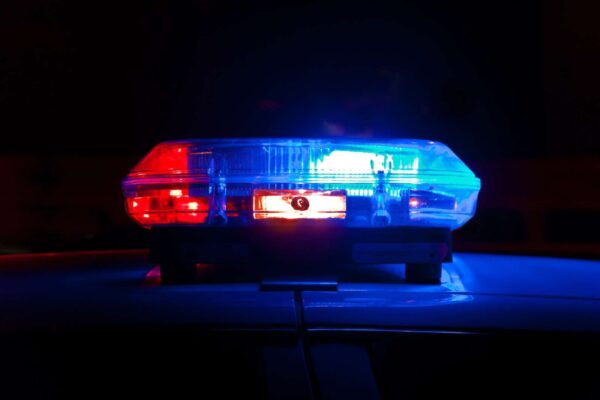 One person is dead after a train collided with a pickup in Haymarket.
From Prince William police:
Fatal Crash Investigation – On February 6 at 6:31PM, investigators with the Crash Investigation Unit responded to the area of Kapp Valley Way and James Madison Hwy. in Haymarket (20169) to investigate a single vehicle crash involving a train.

The investigation revealed the driver of a 2004 Chevrolet Silverado was traveling northbound on Kapp Valley Way when the driver disregarded a posted stop sign prior to the railroad crossing and proceeded to cross over the tracks where it was then struck by a passing cargo train.

The impact of the collision caused the truck to temporarily leave the roadway and land upright several hundred feet from the railroad crossing in an easement of the railroad tracks.

Fire and rescue personnel responded and pronounced a passenger inside the truck dead at the scene. The driver of the truck was extricated from the truck and flown to an area hospital where his injuries were determined to be non-life threatening.

No other injuries were reported. The investigation continues.
Identified:

The deceased passenger in the Chevrolet Silverado was identified as Emerson Lisandro MARTINEZ MEJIA, 26, of Manassas

The driver of the Chevrolet Silverado was identified as a 42-year-old man of Manassas Park

An earlier version of this story incorrectly reported two deaths.
0
Comments