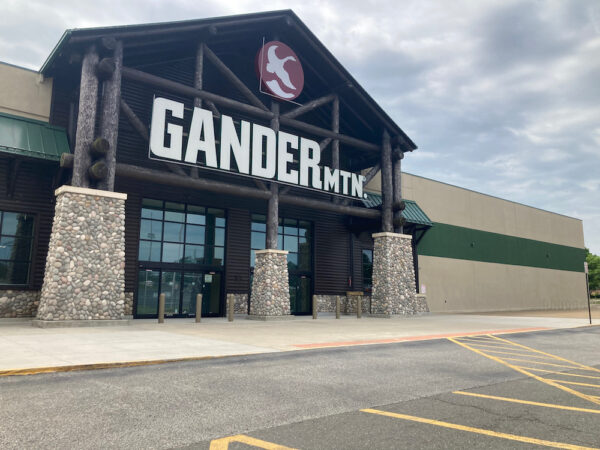 Police found a decomposing body near a trash compactor.
On Saturday, August 13, at 6:05 p.m., police officers found the body outside 14011 Worth Avenue in Woodbridge.
A 911 caller told police he saw the body behind the building near a trash compactor. The body was in a decomposed state and taken to the Medical Examiner's Office for an autopsy and determination of the cause of death.
At this time, there is no threat to the community concerning the death.
The victim's identification will be released once confirmed, and a next-of-kin has been notified. An investigation is ongoing.
Last month, the Prince William County Government announced its $10.6 million purchase of the building next to a flooring store within the same complex.
Police will bring those having mental health issues to the building for monitoring.
The new building will open sometime next year. Police temporarily detained more than 1,000 people in Prince William County suffering from mental issues in 2021.
Since the mid-1990s, an electronics store, a sporting goods store, and a Department of Defense contractor have occupied the building at various times. Last year, a mass vaccination clinic sat inside the building.
Later that afternoon, police also found the body of 73-year-old Kinney Howard Simpkins of Unionville, Va.
At 2:44 p.m., officers responded to Prince William Marina located at 12849 Gordon Boulevard near Occoquan to assist the Department of Fire & Rescue with an unconscious person.
The investigation revealed Simpkins was docking his boat when he fell into the water. A family member who was a short distance away quickly began calling for assistance.
An employee of the marina went into the water and began CPR before more employees helped remove the man from the water. A short time later, Fairfax County Police Marine Unit members responded and took over CPR until rescue personnel arrived at the location.
Rescue personnel took the victim to an area hospital, where he later died.
The victim's body was transported to the Medical Examiner's Office for an autopsy and determination of the cause of death. At this time, there is no foul play concerning the death. The investigation continues.
0
Comments
Sea lions are making a splash at the Prince William County Fair.
An animal act called Sea Lion Splash holds live performances at 6 and 8 p.m. nightly. During the 25-minute show, three sea lions demonstrate their skills by catching rings tossed into the air by an audience volunteer and how they can use their bodies to scoot across the land.
The animals also show off their strength by standing on their flippers, which they use for swimming. The sea lions frequently move around on stage and into the multiple nearby pools of water during the show.
Afterward, the audience may pay between $10 and $30 to pose for a photo with the sea lions. The animals often kiss their human counterparts on the cheeks while posing for photos.
Ringmaster Jimmy Earhart, of Texas has been working with the animals for 10 years. While three sea lions appeared on stage with Earhart in Manassas, the company uses 17 sea lions in performances throughout local fairs across the U.S.
"They're like my kids," said Earhart. "That's the best thing about working with them."
Earhart said his father got him interested in working with the sea lions in what he called the family business.
This is the first time Sea Lion Splash has performed at the Prince William County Fair, which runs through Saturday, August 20. The company will perform a show at 4 p.m. on Saturday, August 20, in addition to regular shows at 6 and 8 p.m.
Sea Lion Splash will travel to Wisconsin for its next round of performances after leaving the Prince William County Fair.
Sea lions make their homes on rocks and sandy ocean beaches. They can grow to be about six feet long and weigh 400 pounds. The animals are common prey for sharks and are considered an endangered species by the World Wildlife Fund.
Admission to the fair is free today before 5 p.m. and then is $12 for adults and $8 per child after 5 p.m. Monster trucks will take center stage at the grandstand at 7 p.m.
Country artist Tracy Bryd will perform at 8 p.m. Thursday, August 18. The singer is best known for his song "Ten Rounds with Jose Cuervo." The show requires a separate ticket. Bleacher seats are $25, and track seats are $30.
0
Comments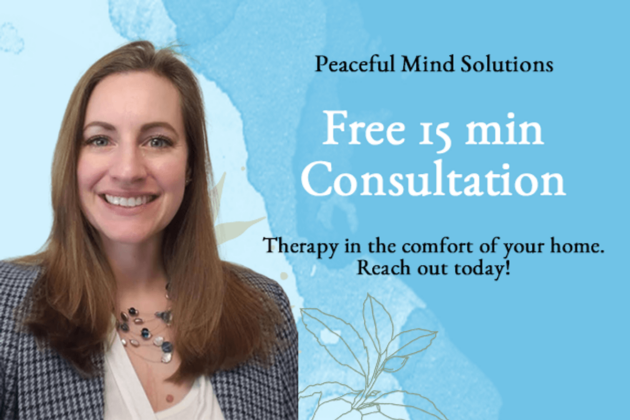 Do you struggle with anxiety, depression, stress, grief, trauma or anger? Are you ready to make a change?
Lauren K. Nickum, LCSW, CSAC from Peaceful Mind Solutions is now taking new clients for psychotherapy. Lauren has over 10 years of experience treating mental health disorders and general life stress in adults and adolescents. For more information visit
peacefulmindsolutions.com.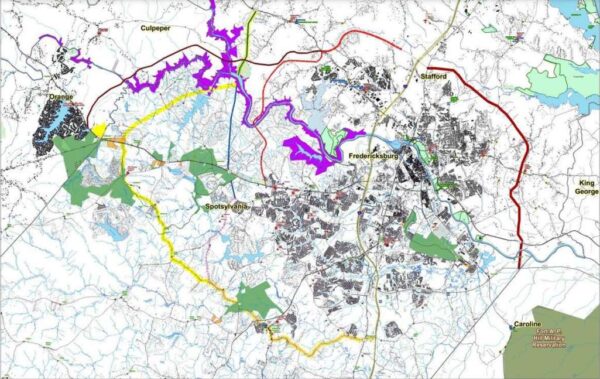 A revived and revised version of an outer connector project that would create a path between Stafford and Spotsylvania counties would try to avoid populated areas by crossing into Culpeper and Orange counties.
During a Citizen Transportation Advisory Committee (CTAC) meeting held at the Fredericksburg Area Metropolitan Planning Organization, Chairman Henry Scharpenberg presented a vision for a new version of an outer connector bypass around Interstate 95 and Fredericksburg, designed to relieve traffic congestion on the highway.
All the News. Fewer Ads. No Paywall.
Get 100% Access to Potomac Local News across All of the Communities We Cover.
NEW! Save by Choosing a Plan that Gives You Your Community's News.
SAVE 20% on Select Plans!

Already a Member? 

Click Here to Sign In.

Thank you for your support of local news in our community.
0
Comments
Occoquan Town Hall is now named for former Mayor June Randolph.
The former town mayor died at age 101 in May. Randolph served as Town Clerk, Town Treasurer, Town Council member, member of the Architectural Review Board, member and Chair of the Planning Commission, and Town Mayor from 1962 to 1963.
The public servant was widely considered to have been instrumental in Occoquan's rebirth into a popular commercial and tourist destination.
In 1991, the town council passed a resolution to name town hall after Randolph. Randolph insisted, however, that it not be done while she was alive.
Current Occoquan Mayor Earnie Porta led a dedication ceremony on Saturday, August 13, 2022, to name the town hall in her honor.
Randolph moved to Occoquan in 1954 after serving in the FBI before World War II and then during the war joining the U.S. Navy as a member of the then newly-established WAVES (Women Accepted for Volunteer Emergency Service).
The 1991 resolution also honored Mamie Davis, who served as town mayor. Davis has a park on Mill Street named for her, featuring a gazebo.
0
Comments
A new chicken restaurant with a Korean twist is now open in Manassas.
Hangry Joe's Chicken, which brands itself as a Nashville-style chicken restaurant, sits at 9742 Liberia Avenue in Manassas. The restaurant replaces Strofi, a Mediterranean quick-service restaurant that opened in 2018.
The 1,656-square-foot restaurant will offer diners plates such as chicken sandwiches, chicken fingers, and chicken and waffles.
The menu will also have unique offerings such as Korean-style chicken nuggets, which offer a choice of regular or spicy soy garlic sauce with a side of rice. The amount of heat that the food can be cooked at according to the restaurant's scale ranges from no seasoning and no heat to mild, medium, hot, and what Hangry Joe's refers to as angry hot.
The restaurant's website states customers who order angry hot must sign a waiver due to the high levels of heat and seasoning.
Derek Cha and Mike Kim founded the franchise. Cha is also the founder of Sweet Frog Frozen Yogurt, which launched in 2009.
Manassas will not be the only locality in Virginia to have a Hangry Joe's location. According to its website, restaurants are planned for Gainesville, Dumfries, and Fredericksburg.
"Manassas is a great foodie city," stated Cha in a press release. "We're excited to bring a unique take on chicken sandwiches to a city with a lot of growth and a diverse, delicious food scene."
Hangry Joe's currently has eight locations opened in Virginia, including Richmond and Alexandria, two in Maryland and Texas, and one in New Jersey.
0
Comments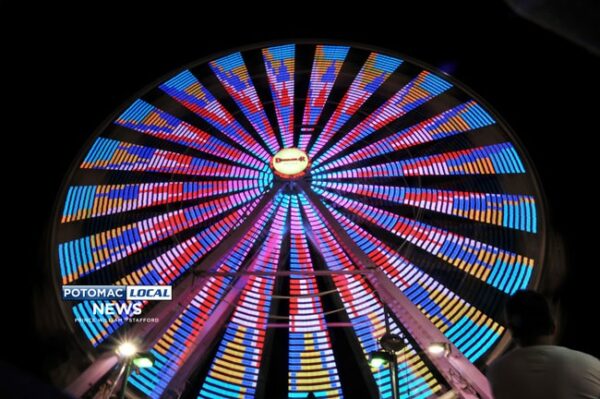 Greetings, Prince William – We're going to the Fair! Volunteer Prince William will be at the Prince William County Fair August 12 thru 20 and volunteer Community Ambassadors to help at our resource table are still needed for August 18, 19 and 20. Volunteers age 18 and up needed; volunteers age 12 thru 17 welcome but must volunteer with a parent. Duties include hand out literature about our programs, answer questions, assist with raffle prizes. You'll feel great as you share resources and talk to the public about our agency and how we support the community! Credit for service hours available. No experience necessary, we'll train you on the spot! Volunteers will receive a pass to access the fairgrounds during their volunteer shift. Volunteers will also receive a free t-shirt (while supplies last). To sign up, please visithttps://bit.ly/2022FAIR. Please email [email protected] to learn more.
They Served Us – Now You Can Serve Them! Volunteer Prince William needs Volunteer Drivers age 21+ who can provide transportation for veterans and their spouse/widow to medical appointments, supermarkets, retail and houses of worship.  Volunteers must pass criminal background and driving record background checks, have a valid Virginia driver's license and have a vehicle liability insurance policy.  You'll feel great as you provide transportation to veterans who otherwise struggle to have their daily and medical needs met, plus make new friends!  Please email[email protected] to learn how you can get involved.  This opportunity is made possible by a grant from Potomac Health Foundation.

Agape Love in Action (ALIA) is looking for hard-working volunteers age 18+ to help in their food bank located at 9501 Discovery Boulevard, Unit 165, Manassas 20109.  Volunteers will move/retrieve cases of canned goods to form organized groupings for recipient clients.  Be prepared to lift boxes which may weigh up to 30 pounds.  Volunteers are generally needed the last Friday before the last full week of the month.  Food distributions to the groups happens the last week of the month.  You'll feel great as you fight hunger by helping local families facing food insecurity!  Please email[email protected] to learn more.
Mark your calendars! American Society for Suicide Prevention will be holding their Out of the Darkness Walk in Manassas September 10 at Harris Pavilion in Old Town Manassas.  Volunteers are needed for various jobs starting at 6:45am the day of the walk.  Volunteers age 16+ welcome, volunteers 15 and below must volunteer with a parent.  You'll feel great supporting this walk which highlights AFSP's mission to save lives and bring hope to those affected by suicide. Please visit https://bit.ly/3PiU6qy to sign up.  You can also register to walk by visiting www.afsp.org/Manassas.  Please email [email protected] to learn more.
Brain Injury Services is looking for a friendly volunteer who can spend time with an adult survivor of brain injury while enjoying gardening together at least twice a month.  The client lives in Lorton, training is provided.  Please email[email protected] or call 703.451.8881, ext. 232 to learn more.

Catholic Charities needs ESOL Teachers and Computer Literacy Teachers to teach virtually or in-person in Manassas.  Teachers are only asked to teach one class period per week but may teach more if desired.  Teaching in pairs is allowed for those wishing to teach with a friend or spouse.  No experience or foreign language ability necessary, all materials and training provided! Please email [email protected] or call 571-208-1572 for more information.

For Children's Sake (FCS) needs Foster Parents to open their home and help youth in the community.  FCS trains and supports all families ongoing before, during and after foster youth are in your home.  Their biggest need at this time are homes for youth ages 10-17.  Please contact Kelley at [email protected] or Stephanie at [email protected].  FCS is also looking for individuals and/or groups to coordinate the collection of school supplies for foster youth.  Please contact Stephanie at [email protected] to learn more.
Remote Volunteer Opportunity!  Independence Empowerment Center (IEC) needs 5 volunteers age 18+ to make phone calls to organizations in Fauquier County which serve persons with disabilities.  The purpose of the calls is to obtain the name and email address of a point of contact.  IEC wants to connect with organizations in Fauquier to assist with an outreach campaign promoting COVID vaccinations among persons with disabilities.  IEC will work with local health districts to provide barrier-free clinics in late fall.  Volunteers will be assigned ten organizations to contact; a script is provided.  Please email [email protected] or call 571.538.0725 for more information.

Pink Space Theory has several virtual volunteer opportunities for community-minded folks:  Community Leadership Advisory Board (1-6 members), Newsletter Coordinator (1 volunteer) and Contributor (1 volunteer), PWC Gives Fundraisers (5+ volunteers), and Development Engagement Coordinators (2+ volunteers).  Please email Michelle at[email protected] to learn more.
Garden lovers!  SERVE in Manassas needs volunteers to assist with upkeep of a meditation garden created for staff, clients and volunteers.  Volunteers will water, weed, and remove trash as well as give tables and benches a quick wipe down.  Volunteers must be at least 16 years to volunteer independently; volunteers under 16 can volunteer with a parent. You'll feel great as you spend an hour sprucing up a space that will provide for reflection and relaxation!  Please email[email protected] for more information.
Spanish speakers! Volunteer Prince William (VPW) urgently needs virtual Bilingual Volunteer Translators age 18+ to translate for our Alternative Community Service (ACS) clients who speak little or no English.  The volunteer will participate in a conference call between VPW staff and the client to translate questions and responses during the initial intake interview.  You'll be scheduled once a week ahead of time for specific shifts and must be available by phone during these times.  Must be proficient in English and Spanish and able to speak clearly.  Accurate translation is a must!  You'll feel great as you help those who struggle with English get enrolled in this important program!  Please email[email protected] to learn more.
If you are looking for other opportunities, please don't forget to call our wonderful team at Volunteer Prince William at 703.369.5292.  You can also visit our website at www.volunteerprincewilliam.org.  Thanks so much for all you do in our community.

0
Comments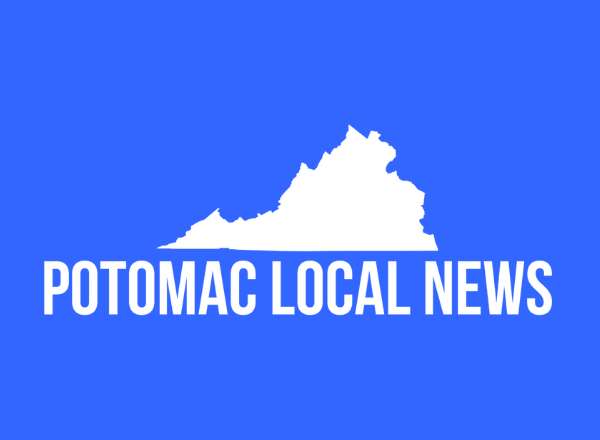 Inspector General: Virginia agencies mishandled I-95 snow incident — A new inspection report found the Commonwealth did not implement lessons learned during the Interstate 95 snow incident that occurred in January 2022. [WRIC-TV]
Prince William public safety career fair — The Prince William County Police Department, including Crossing Guards, the Department of Fire & Rescue, the Sheriff's Office, Public Safety Communications, and the Adult Detention Center, will hold a career fair on Saturday, Aug. 27, 2022, from 11 a.m. to 2 p.m. [Press release]
OmniRide's Fall Service Change will take effect on Monday, August 22 — Some schedules for Express and Local routes will change on that date. Additionally, Saturday service will now change to "Weekend Service" with the addition of Sunday service beginning on August 28. [Press release]

0
Comments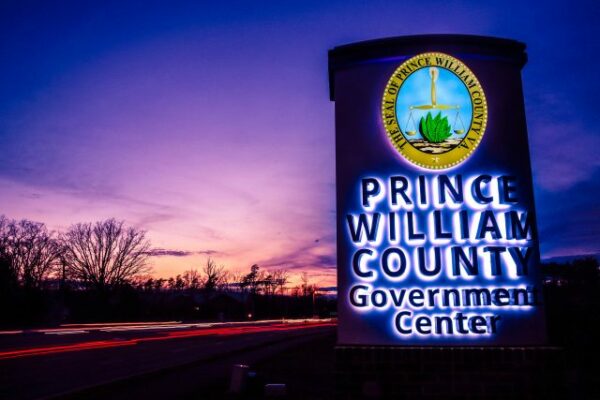 More people in Prince William County are installing solar panels in their homes.
Last year, the County's Development Services office granted 274 permits for solar panel installations, up from just 14 in 2016 — a more than 1,600% increase.
With such a growing interest in the technology used to power homes, Prince William County will hold a series of training seminars for members of the solar energy industry, including designers and building contractors.
The free two-hour online seminar is designed to train participants on how to expedite Residential Solar Panel Installation project plans in the County.
"Many of the solar contractors are walking into our offices for the first time, green, and asking questions like 'how do I submit a plan," said Prince William County Development Services Director Wade Hugh. "Each jurisdiction is different, and these contractors are going through a learning curve."
Seminar participants will learn how to access the County's ePortal; an online resource used to submit and track plans. Contractors will also learn how to navigate the plan review process and the structural and electrical plan review requirements.
Three online training seminars will be held:
Monday, August 22, 2022, 1 – 3 p.m.
Tuesday, August 23, 2022, 1 – 3 p.m.,
Monday, August 29, 2022, 10 a.m. – noon
Participation is first-come, first-served and limited to 40 participants per seminar. Those interested in attending one of the two-hour virtual training seminars should contact Tynika Hardesty at [email protected] to register. After registering, participants will receive a confirmation email containing information about joining the selected training seminar.
Over 688 Prince William County residents have solar energy power systems.
"The technology has exploded very quickly. It's like a perfect storm: Climate change, the interest in renewable energy, and a county tax rebate for solar power have all led to the growth," said Hugh.
The Board of County Supervisors created a sustainability office in 2021, which will track the county government's impact on the environment and implement recommendations from a newly-created sustainability commission.
Last year, the Department of Development Services implemented a Residential Solar Energy Systems ePlans Checklist.  More information is available online, by email [email protected] or by calling 703-792-6930.
0
Comments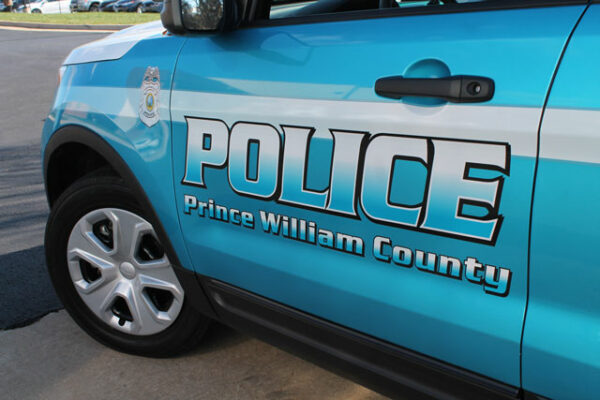 A Fairfax County woman has died after a crash on Joplin Road.
On Saturday, August 13, at 1:32 p.m., police went to the area of Mile Marker 18 on Joplin Road in Triangle to investigate a crash involving a motorcycle.
The 2013 Harley Davidson 883 Sportster motorcycle operator was traveling southbound on Joplin Road with a group of other riders. As the motorcycle approached the area, the operator failed to negotiate a sharp curve in the roadway and traveled over the double yellow lines before leaving the roadway and striking a tree, police said.
Rescue personnel arrived on the scene and took the woman to a hospital, where she later died due to her injuries sustained in the crash. No one else was injured.
Brooke Allyson Shambeck, 56, of Oakton, is the crash victim, police said.
0
Comments
Haley Heflin, 18, is Miss Prince William County Fair 2022.
She is the first queen of the fair in more than 30 years. Heflin of Fredericksburg won the fair's beauty pageant on Friday, August 12. Heflin won $1,000 in scholarship funds from DTR Towing, $2,000 in scholarship funding from an anonymous donor, and a flower bouquet from Flower Gallery of Manassas.
Dr. Stepahnie Streat, Miss Prince William County Fair 1987, the first black woman to win the title, presented Heflin with her crown.
The pageant included multiple portions, including an interview and formal and informal wear competitions. The issue of mental health is dear to Heflin.
"I work with three other organizations, the American Foundation for Suicide Prevention, Ravenous, and the Bee Daring Foundation, to help eradicate mental health stigma," Heflin told Potomac Local News.
Olivia Swanger, 16, of Prince William County, is Teen Miss Prince William County Fair. Addison Cooper, Teen Miss of the Stafford County Fair, placed a crown on Cooper.
Heflin and Swanger will tour the fair for the remainder of the week until Saturday, August 20. Afterward, the two Heflin will compete at the state level during the January Virginia Association of Fairs competition. The competition will be held in Williamsburg.
"I'm so excited," said Heflin.
0
Comments