It's not your father's self-storage place.
Texas-based Greenspace will soon make its way to Stafford County while bringing unique ideas to market.
According to co-founder Rick Stockton, he and his partner David Ledoux decided to use shipping containers as the cornerstone of their storage facilities. These are the same shipping containers on the backs of trucks, trains, and ships on the high seas.
Unlike most storage facilities built chiefly of brick and mortar, when the new Greenspace facility is complete, a three-story glass and steel building will surround the storage containers making them sound for use. Using shipping containers allows for reduced costs and creates a sturdier storage building.
"The magic is that the shipping containers provide all the structure for the floors, the walls, the ceilings, and roofs," says Stockton. "So it replaces all those thick metal studs and metal pans and concrete."
The company is in the process of patenting its construction methods. When complete, the shipping containers converted to storage units will be subdivided, with space priced starting at $170 a month for a 100 square foot, climate-controlled unit.
Stockton also says that Greenspace decided to open its first Virginia location in Stafford because of the number of people renting storage space. With its status as a bedroom community for active and military personnel and its proximity to Quantico Marine Corps Base, storage becomes necessary for people to rent storage while they're away on duty.
Greenspace plans to continue growing from its original three facilities in Texas to other states in the country. It already has one facility in White Marsh, Md., and plans to build another facility in Virginia. Plans are also in the works for expansion into New Jersey and Pennsylvania.
This summer, greenspace plans to open the facility, located on Route 610 near Parkway Boulevard in North Stafford.
Recent Stories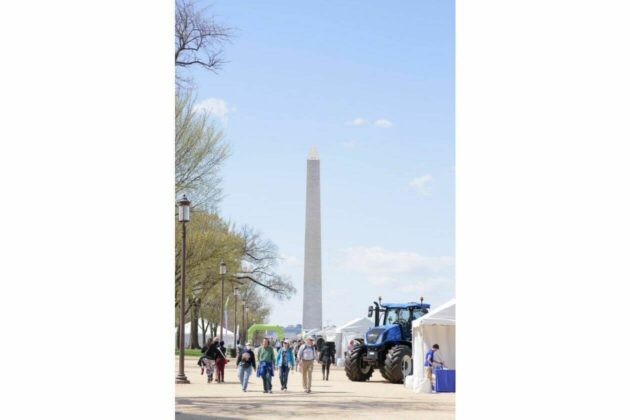 From Sunday, May 14 through Tuesday, May 16, the Association of Equipment Manufacturers (AEM) will be on the National Mall to host the Celebration of Construction on the National Mall from 9:00am – 5:00pm with construction equipment and technology on display for the public to experience.
The event will span the National Mall from 9th to 14th Streets NW. This free public event is a unique opportunity for families with young children and anyone who wants to see the equipment building the world's infrastructure. From excavators to bulldozers to paving equipment – it'll be a fun event for everyone!
Visit the link here to learn more details about the event.