It's not your father's self-storage place.
Texas-based Greenspace will soon make its way to Stafford County while bringing unique ideas to market.
According to co-founder Rick Stockton, he and his partner David Ledoux decided to use shipping containers as the cornerstone of their storage facilities. These are the same shipping containers on the backs of trucks, trains, and ships on the high seas.
Unlike most storage facilities built chiefly of brick and mortar, when the new Greenspace facility is complete, a three-story glass and steel building will surround the storage containers making them sound for use. Using shipping containers allows for reduced costs and creates a sturdier storage building.
"The magic is that the shipping containers provide all the structure for the floors, the walls, the ceilings, and roofs," says Stockton. "So it replaces all those thick metal studs and metal pans and concrete."
The company is in the process of patenting its construction methods. When complete, the shipping containers converted to storage units will be subdivided, with space priced starting at $170 a month for a 100 square foot, climate-controlled unit.
Stockton also says that Greenspace decided to open its first Virginia location in Stafford because of the number of people renting storage space. With its status as a bedroom community for active and military personnel and its proximity to Quantico Marine Corps Base, storage becomes necessary for people to rent storage while they're away on duty.
Greenspace plans to continue growing from its original three facilities in Texas to other states in the country. It already has one facility in White Marsh, Md., and plans to build another facility in Virginia. Plans are also in the works for expansion into New Jersey and Pennsylvania.
This summer, greenspace plans to open the facility, located on Route 610 near Parkway Boulevard in North Stafford.
Recent Stories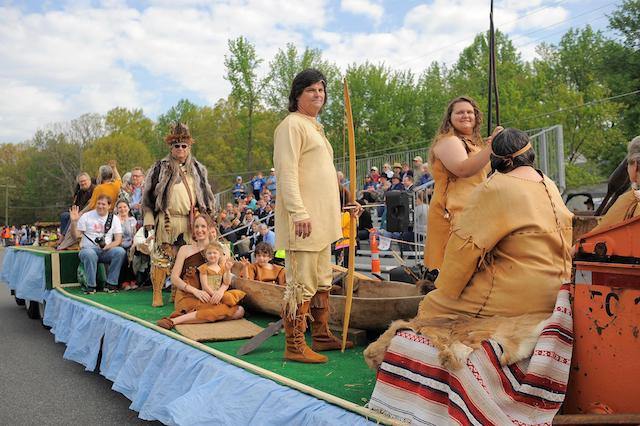 The Patawomeck Tribe of Virginia have sent a cease and desist letter to Rick and Jerilynn MacGregor in response to a letter entitled "Where is the Patawomeck Indian Tribe of Virginia Inc. Recognition Does Not Equal Legitimacy September 2022". The letter was sent to the tribe and the Stafford County Board of Supervisors in September 2022 questioning the legitimacy of the tribe claiming that there is no documentation supporting the Patawomeck as an indigenous tribe.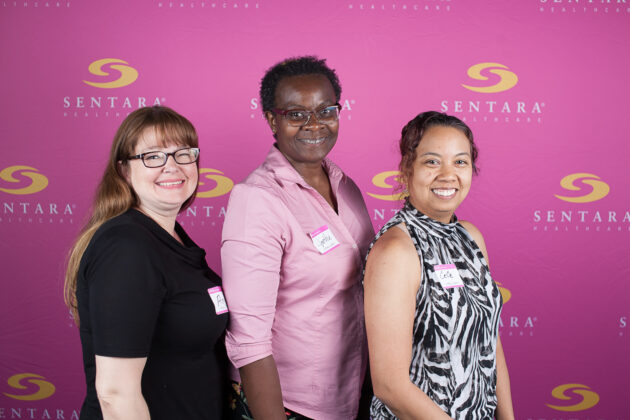 Join Sentara Northern Virginia Medical Center for Sentara Ladies Night Out on October 12, 2022 from 5-7:30 p.m.!
This in-person event held at Old Hickory Golf Club, 11921 Chanceford Drive, Woodbridge will include:Complimentary mini spa treatments, Delicious appetizers & desserts, Shopping with local vendors, Women's health Q&A panel with local physicians, FREE health screenings to check Blood Pressure, Cholesterol, A1C & Body Mass Index.
Cash bar available. First 100 guests to arrive will receive a complimentary gift bag.
$25 per person – advance online purchase (via Eventbrite link)$30 per person at the door. Click here to purchase tickets today. All proceeds benefit the Sentara Cancer Network Resource Center on the campus of Sentara Northern Virginia Medical Center in Woodbridge. This event is sponsored in part by Prince William Living, 97.1 WASH-FM and HOT 99.5.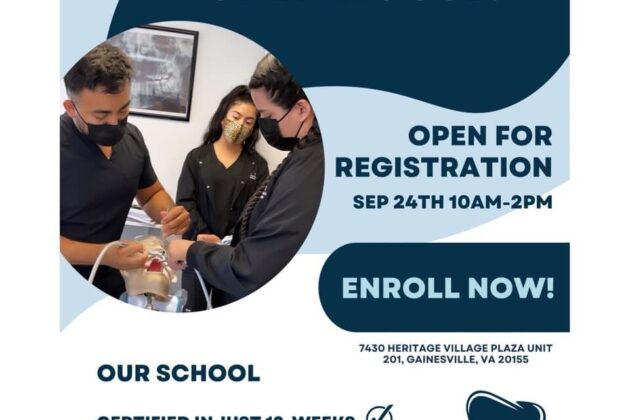 Interested in becoming a dental assistant? Join Advanced dental assistant training school located in Gainesville, VA.
Only school that guarantees everyone a job placement!
It's a Stafford Christmas tradition! Run with us on Saturday, December 10th on a 3-mile course along the rolling hills of Mine Road. Kids 12 and under can join the fun in the Reindeer Run! Costumes are always encouraged – we've seen
It's a Stafford Halloween tradition! Run or walk with us on Saturday, October 29th and take on Halloween Hill in the 5K! Kids 12 & under, you can run with your friends in the Monster Mile. Costumes are encouraged and prizes