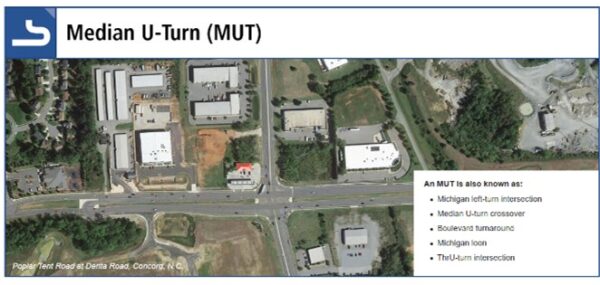 On January 17, 2023, the Commonwealth Transportation Board (CTB) voted to approve funding for Phase I of the Route 28 (Centreville Road) Innovative Intersections project from Manassas Drive to Spruce Street in Manassas Park.
The CTB approved over $24 million worth of funding for the Innovative Intersections project. This funding was approved after years of efforts from Delegate Danica Roem (D), the Manassas Park Governing Body, and the Manassas Park Government staff to secure funding to improve Route 28, the city stateed in a press release.
"Innovative intersections" modify the vehicle, pedestrian, and bicycle movements at conventional intersections to provide transportation agencies and local communities with new options to reduce delay, increase efficiency and provide safer travel for all road users. They come in various shapes and sizes. Phase I will have a median U-Turn and thru-cut intersections (in addition to traditional enhancements and pedestrian improvements).
According to VDOT, the "thru-cut" intersection is a four-way junction in which two side streets meet a main road, but traffic is prohibited from proceeding through the main road. Instead, traffic from the side road must turn left or right onto the main road.
VDOT cites this type of junction as being safer than a conventional intersection because it presents fewer "conflict points," or points at which traffic is merging, diverging, or crossing other traffic.
Likewise, the median U-turn – also known as a 'Boulevard Turnaround' – is a junction where left turns are prohibited. Traffic intending to make a left must make a right turn and subsequent U-turn at a dedicated median opening. The median U-turn is considered even safer than the thru-cut, as it has four fewer conflict points.
Recent Stories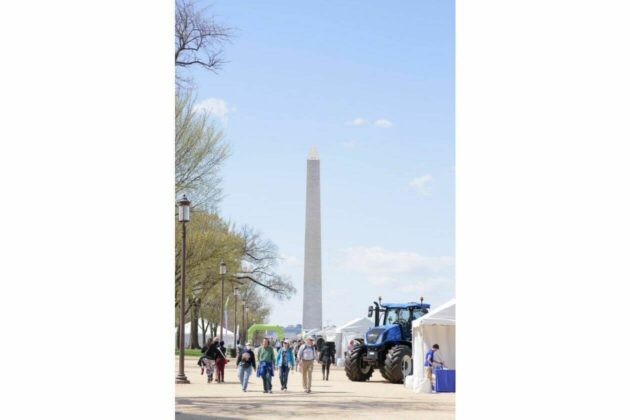 From Sunday, May 14 through Tuesday, May 16, the Association of Equipment Manufacturers (AEM) will be on the National Mall to host the Celebration of Construction on the National Mall from 9:00am – 5:00pm with construction equipment and technology on display for the public to experience.
The event will span the National Mall from 9th to 14th Streets NW. This free public event is a unique opportunity for families with young children and anyone who wants to see the equipment building the world's infrastructure. From excavators to bulldozers to paving equipment – it'll be a fun event for everyone!
Visit the link here to learn more details about the event.