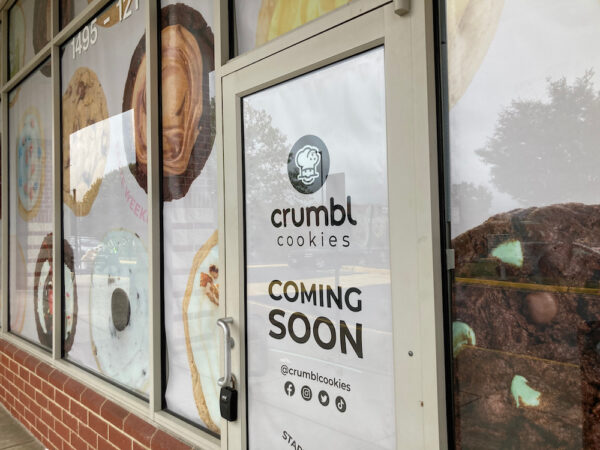 Crumbl Cookies will open its first location in Stafford County.
Owners Cory and Joanna Ellis and Matt and Kyla Beecroft will open the business at 1495 Stafford Marketplace, inside an old Sprint wireless store.
A corporate spokeswoman says the store will open later this year and hire as many as 50 people.
A grand opening week menu will contain six of more than 200 weekly rotating flavors, including milk chocolate chip. Some of Crumbl's specialty flavors include internet favorites such as cornbread, cookies and cream, s'mores, Key Lime pie, peppermint bark, caramel popcorn, buttermilk pancake, and galaxy brownie.
Crumbl was founded in 2017 in Logan, Utah, by Jason McGowan and Sawyer Hemsley. Crumbl has grown from a humble cookie shop to a franchise with over 500 locations in more than 40 states in just five years.
Its rotating menu offers new flavors weekly while regularly bringing back crowd favorites and unique original recipes.
Crumbl will be open from 8 a.m. to 10 p.m on weekdays, 8 a.m. to 12 a.m. Fridays and Saturdays, and is closed Sundays.