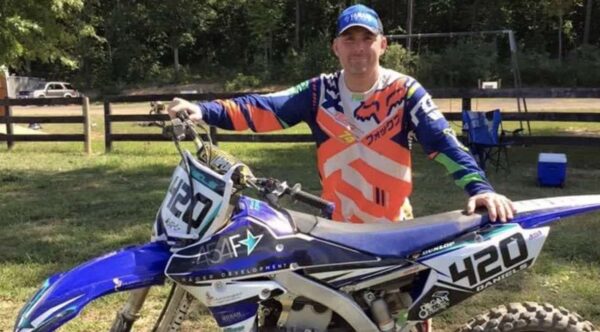 The family of a Woodbridge man killed in a motocross crash earlier this month asks the community for help.
Marc Daniels, 51, of Woodbridge, died on Sunday, May 1, at Budds Creek Motocross Park in Mechanicsville, Md. Daniels was killed during a practice maneuver, reports Southern Maryland News Net.
So far, the family has raised more than $16,000 of its $25,000 goal.
On the online fundraiser, Daniels is described as "a husband, brother, uncle and friend to the local motocross community. This has been a tragic loss for everyone, including the many faces that knew Marc from the track. Please consider donating to support those closest to Marc during these difficult times."
You can donate to the family by clicking this link.
In a Facebook post, Budds Creek Motocross Park said, "Marc loved riding his dirt bike with his friends and family. He will be remembered as one of the nicest guys in the pits. He will also be remembered a fierce competitor."