[Updated 4:30 p.m.] Dominion Energy held a virtual meeting to discuss the removal of a coal ash plant near the Possum Point Power Station near Dumfries.
The meeting was conducted by Dominion Projects Director Spencer Adkins, who made a presentation to discuss the possibility of creating a new landfill for coal ash that came from Possum Point during its time as a coal-powered plant, from the late 1940s to 2003.
Dominion is required by law to remove coal combustible residuals from their ash ponds; Possum Point has stored in its ponds four million cubic yards of the toxic coal ash that will have to be removed.
Then-Gov. Ralph Northam signed that law in 2019 requiring the safe disposal of over 27 million cubic yards of coal ash that are spread out between four sites across Virginia.
Adkins offered options to deal with the coal ash, focusing on a landfill at Possum Point. The dump was the cheapest option at an estimated $347 million. Dominion would install a double-liner system in the proposed landfill to hold the coal ash, and take eight years to construct.
According to Adkins ' presentation, other potential options such as recycling or hauling it away by truck or rail, an estimated $1.2 billion, taking 10 to 12 years to remove the ash. The landfill would require various local and environmental permits for solid waste, air, and wetlands to move the project forward.
"We believe between the cost and the permitting this is the most attractive option, we think this is the least impactful to the local neighborhood," said Adkins.
At the end of the presentation, Potomac District Supervisor Andrea Bailey announced the formation of a task force that would represent the public in talks with Dominion.
Still in operation, the Possum Point Power station now burns gas to generate electricity.
Dumfries has recently seen much attention in terms of new construction. Potomac Local News reported in December that the Washington Football Team has looked at Possum Point as a possible home for its new stadium.
Potomac Shores, the neighborhood that has gained the franchise's attention, would be located seven miles from the coal ash landfill proposed by Dominion Energy.
The discussion has also been made about the possibility of extending Metro's blue or yellow line from Fairfax to Woodbridge. This possible option has been discussed by transportation authorities in Prince William County as recently as November 2021. The project was estimated to be $30 million to build.
No timetable has been set for the creation of the landfill should it be approved. Washington plans to make a final decision on their move sometime before 2026 or 2027. A new stadium would potentially be constructed before that deadline should Dumfries be chosen.
Correction: An earlier version of this story incorrectly reported the landfill would hold the coal for eight years. 
Recent Stories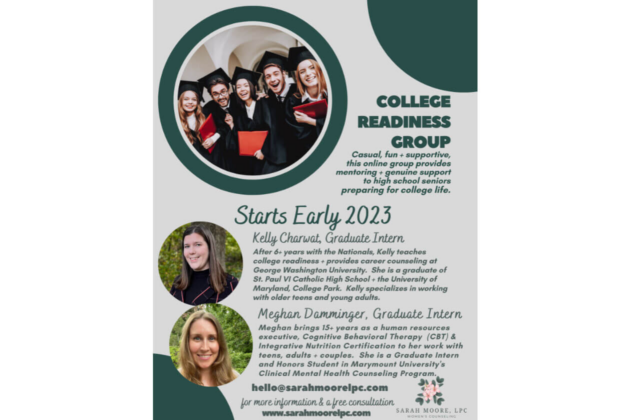 High School Senior Anxious about College Life? Our amazing graduate interns, Meghan Damminger and Kelly Charwat are starting an affordable College Readiness group in early 2023. Working out day and time. Please email [email protected] to set up a free consultation after the Thanksgiving holiday. And yes, Meghan and Kelly have a few openings for individual clients as well. Their rate is $45 per session. [www.sarahmoorelpc.com](http://www.sarahmoorelpc.com/?fbclid=IwAR3ZlfQnSLVRCc78HbTZutDYZErTctC_5pl- zt4eo_wjQo1gF6uHS–k32g).