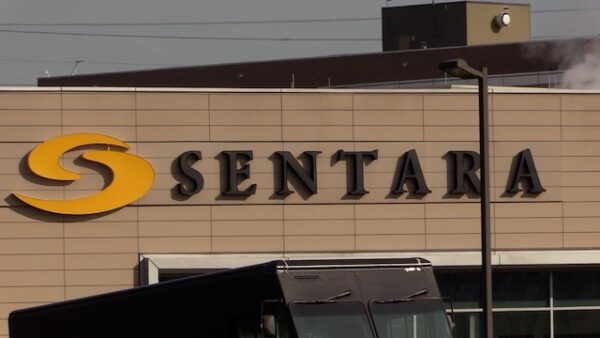 Sentara will no longer force most employees, patients, and visitors to wear facemasks.
The healthcare provider says the coronavirus and flu cases are falling after a spike during Fall 2022. Starting today, March 21, 2023, only those who think they have the coronavirus or flu or those treating coronavirus and flu patients should continue to wear a mask.
Sentara operates the largest medical facility in eastern Prince William County, Sentara Northern Virginia Medical Center in Woodbridge. The medical provider also operates a series of health clinics throughout the region.
More in a press release:
The Sentara COVID-19 Task Force has closely monitored COVID-19 activity for the past three years across our communities, using scientific data and the highest safety standards to guide our decisions throughout the pandemic.

Currently, health systems across the country are seeing a steady decrease in COVID-19, RSV, and flu patients – the three respiratory viruses that triggered a surge in emergency department visits and hospitalizations last fall.

After much consideration, we believe it is safe and appropriate to relax masking requirements across our healthcare facilities.

Effective tomorrow March 21, 2023, patients, visitors, and team members will no longer be required to wear a mask at all times within our healthcare facilities. Exceptions include:

Patients who are seeking treatment for a viral illness such as COVID-19 or the flu should continue to wear a mask to prevent spreading the virus to others.
Healthcare workers treating patients with suspected or confirmed COVID-19 must still wear the appropriate level of personal protective equipment (PPE) required.

All healthcare professionals will continue to follow infection prevention protocols. Health systems will continue to monitor respiratory illness activity within our communities.

While we continue to evolve our COVID-19 policies, our priority remains the safety of our team members, patients, and community. Masks will continue to be an important tool, along with vaccinations, to keep people healthy and safe. Masks will still be available to patients and visitors who enter our facilities. Additionally, our healthcare colleagues can still wear a mask if they choose to do so.

We are grateful to our healthcare colleagues, patients, and visitors for their cooperation in following important public health measures during the pandemic to protect one another.
Recent Stories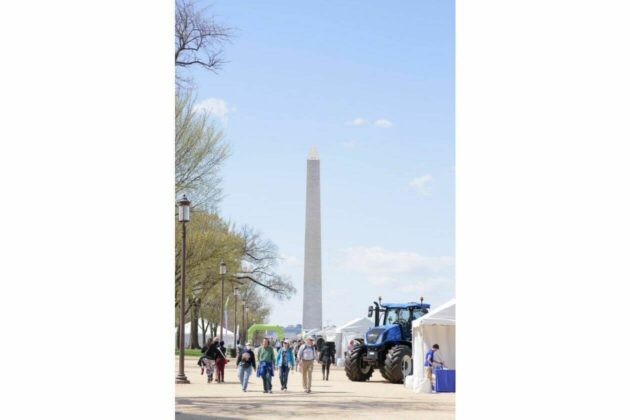 From Sunday, May 14 through Tuesday, May 16, the Association of Equipment Manufacturers (AEM) will be on the National Mall to host the Celebration of Construction on the National Mall from 9:00am – 5:00pm with construction equipment and technology on display for the public to experience.
The event will span the National Mall from 9th to 14th Streets NW. This free public event is a unique opportunity for families with young children and anyone who wants to see the equipment building the world's infrastructure. From excavators to bulldozers to paving equipment – it'll be a fun event for everyone!
Visit the link here to learn more details about the event.