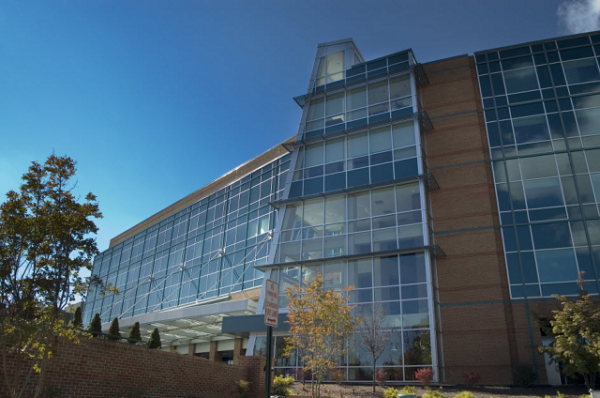 Mary Washington Hospital ranks among the Top 5 in Virginia for Joint Replacement according to a new analysis released by Healthgrades, the marketplace connecting doctors and patients. To determine this year's State Ranking recipients, Healthgrades evaluated clinical performance for nearly 4,500 hospitals nationwide focusing on 18 specialties across a mix of chronic, urgent, and surgical areas.
"This recognition celebrates the commitment to excellence demonstrated by the physicians and staff who care for our orthopedic patients every day," said Mike McDermott, MD, President and CEO of Mary Washington Healthcare. "The dedication of our joint replacement clinical leadership is reflected in this recognition, ranking joint replacement at MWH as one of the elite programs in the state."
Hospitals recognized as among the top 5 in their state by Healthgrades are providing patients with consistently better-than expected clinical outcomes. Patients treated at hospitals receiving a state ranking for Joint Replacement have, on average, a 62.5% lower risk of experiencing a complication while in the hospital than if they were treated in hospitals that were not ranked for Joint Replacement.
"Being recognized as one of the top 5 in Virginia for Joint Replacement is a tremendous achievement that speaks to Mary Washington Hospital's ongoing commitment to high-quality care. Hospitals receiving a #5 ranking in their state have a proven track record of delivering superior outcomes for the patients in their community," said Brad Bowman, MD, Chief Medical Officer and Head of Data Science, Healthgrades. Bowman added, "For almost 25 years, our mission has been to provide consumers with clear and accessible information to make more informed healthcare decisions. Patients can feel confident knowing that they have access to top-ranked care for Joint Replacement at Mary Washington Hospital."
In October, Mary Washington Hospital was also recognized by Healthgrades with a Five-Star Distinction in Total Knee Replacement for a 7th year in a row (2017-2023) and Five-Star Distinction Total Hip Replacement for an 8th year in a row (2016-2023).
Consumers can visit healthgrades.com for more information on how Healthgrades measures hospital quality and access the complete methodology here.
Statistics are based on Healthgrades analysis of MedPAR data for 2019 through 2021 and represent three-year estimates for Medicare patients.
Mary Washington Hospital is at 1001 Sam Perry Boulevard in Fredericksburg.
Recent Stories
On February 3, 2023, the Stafford County Health Department confirmed that a gray and white colored, tabby cat collected on Jan 30, 2023 from the 400 block of Widewater Road in Stafford County was positive for rabies.
Tim Hughes, an environmental specialist with the Prince William County Public Works Department, recently accepted a Project of the Year Award from the American Public Works Association Mid-Atlantic Chapter.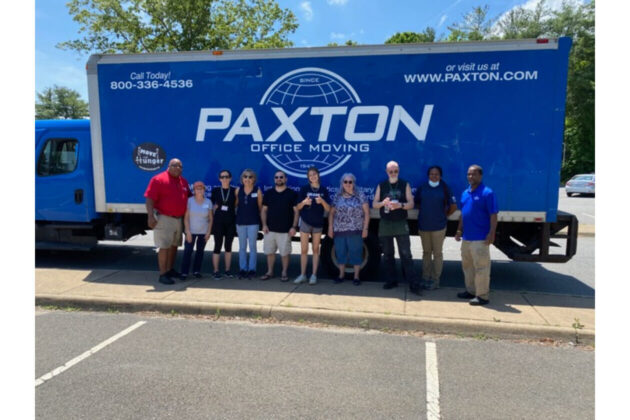 Every Sunday from May until November, the Dale City Farmer's Market offered to donate their leftover fresh produce to the North Virginia Food Rescue to help those struggling with hunger.
The Dale City Farmers Market has been serving its local community since 1987. It is one of the largest open-air markets in the area. Their first donation last May was over 3,300 lbs of produce. That single donation provided 2,825 meals to food insecure communities.
Since that time, they have completed 28 food donations totaling nearly 127,000 lbs taken to the food bank by Paxton Van Lines. This provided more than 105,800 fresh meals to those in need.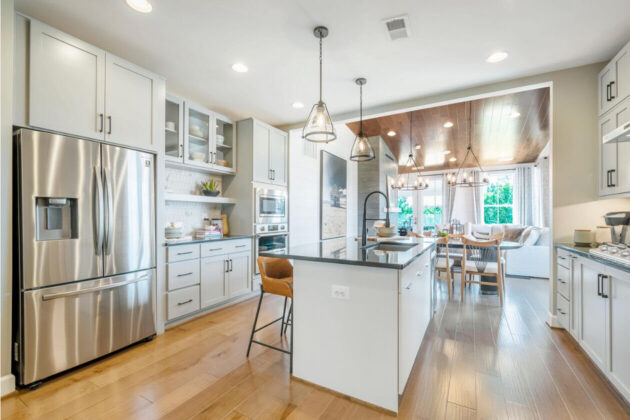 Miller & Smith announces Cascades at Embrey Mill, is now selling. The age qualified 55+ Active Adult community offers main level living with low- maintenance homes designed for homeowners to enjoy a carefree lifestyle in Stafford, Virginia, near Fredericksburg, Quantico and Washington, D.C. The villa style attached homes at Cascades at Embrey Mill are priced from the upper $400,000s. The Rainier plan is available with and without a walkout lower level delivering three to four bedrooms, two to three-and-a-half bathrooms and up to 2,800 square feet with a two-car front entry garage. The Rainier plan prioritizes space and flexibility via uninterrupted flow between rooms. Top wish list items such as a primary suite located on the main level, walk-in closets, and optional add-ons such as vaulted ceilings and zero entry primary showers attract prospective buyers. Other add-ons include a screened- in porch, patio and patio with screened-in porch. Buyers who need extra space can select a Rainier with a walkout lower-level plan. A community surrounded by a wealth of natural beauty, the Cascades at Embrey Mill offers residents 10 miles of trails and community gardens, pools, parks, a community café and multiple gathering spaces. An easy connection via I-95 to nearby national hotspots allows residents to live a universally fun and fulfilled life just minutes from home. Prospective buyers are encouraged to visit the newly decorated model home at 247 Smokebush Drive to see the Rainier model firsthand. Contact Debora Flora at 703-300-1333 for information.