Crimson Coward Nashville Hot Chicken has announced its sixth location, a first on the east coast. The hot chicken franchise will open at 12707 Ridgefield Village Drive, in Woodbridge, on Monday, January 9, 2023 with a grand opening planned for January 21.
"The new location will bring the core menu with the signature Crimson Rub spice combination and some select additions unique to the east coast, served up via online or by walk-in orders," said John Filipiak, managing partner.
"We are extremely honored and excited to be a part of this growing brand." The Virginia franchise will be managed by Filipiak and Nabil Asad, restaurant industry veterans, with a second location in the area set to open in 2023.
Crimson Coward launched in 2019 with The Crimson Rub, a secret blend of more than 16 primary and 32 secondary spices, in California and quickly grew to four locations in the Los Angeles area. There are five heat levels from which guests can choose: country, which has no heat, mild, medium, Crimson-hot, and Burn Baby Burn for those looking to fire up their taste buds.
Voted "20 of the best fried chicken restaurants in America" by USA Today and identified by Fast Casual Magazine as one of the Top 20 Brands to Watch in 2023, the restaurant franchise offers a variety of hot chicken products and tantalizing side items. The locations in Virginia are just the beginning of the company's plans to expand with 25 additional stores in the Washington metropolitan region and more than 200 locations by 2027 across the U.S.
Ali Hijazi, founder, said, "We are thrilled to have Nabil and John launch our first east coast location in Woodbridge and look forward to gaining Crimson Coward chicken fans from coast to coast."
Recent Stories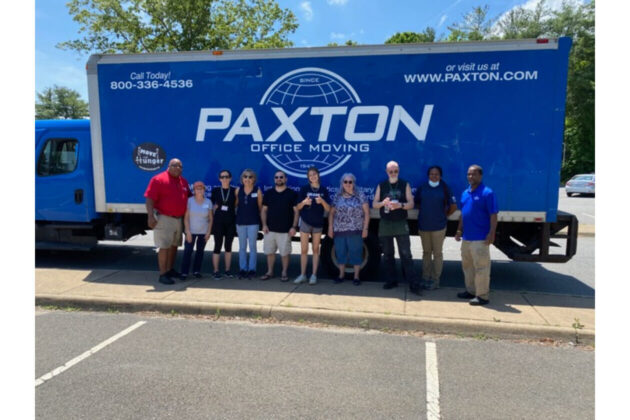 Every Sunday from May until November, the Dale City Farmer's Market offered to donate their leftover fresh produce to the North Virginia Food Rescue to help those struggling with hunger.
The Dale City Farmers Market has been serving its local community since 1987. It is one of the largest open-air markets in the area. Their first donation last May was over 3,300 lbs of produce. That single donation provided 2,825 meals to food insecure communities.
Since that time, they have completed 28 food donations totaling nearly 127,000 lbs taken to the food bank by Paxton Van Lines. This provided more than 105,800 fresh meals to those in need.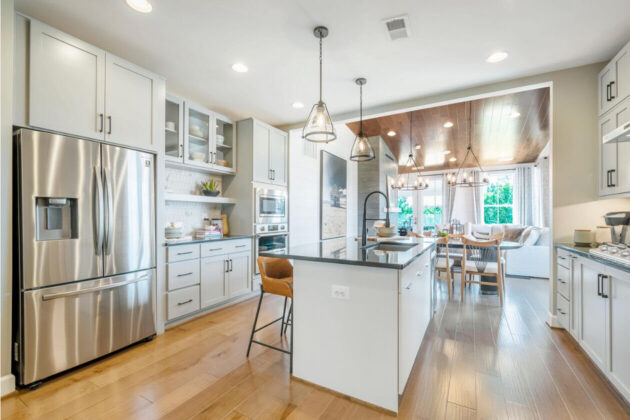 Miller & Smith announces Cascades at Embrey Mill, is now selling. The age qualified 55+ Active Adult community offers main level living with low- maintenance homes designed for homeowners to enjoy a carefree lifestyle in Stafford, Virginia, near Fredericksburg, Quantico and Washington, D.C. The villa style attached homes at Cascades at Embrey Mill are priced from the upper $400,000s. The Rainier plan is available with and without a walkout lower level delivering three to four bedrooms, two to three-and-a-half bathrooms and up to 2,800 square feet with a two-car front entry garage. The Rainier plan prioritizes space and flexibility via uninterrupted flow between rooms. Top wish list items such as a primary suite located on the main level, walk-in closets, and optional add-ons such as vaulted ceilings and zero entry primary showers attract prospective buyers. Other add-ons include a screened- in porch, patio and patio with screened-in porch. Buyers who need extra space can select a Rainier with a walkout lower-level plan. A community surrounded by a wealth of natural beauty, the Cascades at Embrey Mill offers residents 10 miles of trails and community gardens, pools, parks, a community café and multiple gathering spaces. An easy connection via I-95 to nearby national hotspots allows residents to live a universally fun and fulfilled life just minutes from home. Prospective buyers are encouraged to visit the newly decorated model home at 247 Smokebush Drive to see the Rainier model firsthand. Contact Debora Flora at 703-300-1333 for information.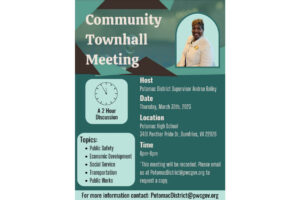 Potomac District community town hall-County officials and Supervisor Bailey will give important updates regarding the happenings in the district relative to transportation, social services, planning, and future projects.
Calling all serious runners, occasional joggers, and weekend walkers of all levels! Participate in the 31st Annual Van Metre 5K Run supporting Children's National Hospital–the event that goes a long way!
Date: Saturday, April 29, 2023
Time: 8:30AM
Location: Broadlands