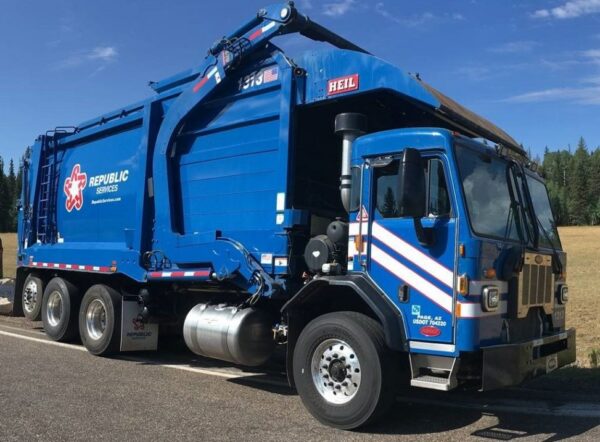 The clock is ticking for businesses in Prince William County, which must complete and file an annual recycling report with the Department of Public Works by Saturday, October 15.  
The county requires all businesses to file the report each year.  Home-based businesses do not have to file a recycling report.
Additionally, businesses in the towns of Dumfries, Haymarket, Occoquan, or Quantico do not have to file a recycling report. 
This information is required each year so that Prince William County can comply with the state's annual recycling reporting requirements.  The Prince William County, Business Recycling Report, may be completed online (click here to access the survey) by the person most familiar with trash and recycling disposal. 
The survey takes about 10 minutes. Business owners may also email [email protected] to receive a direct link to the report.  
In 2020, the county's recycling rate was 33.5 percent. This was almost a five percent decline from 2019. The Solid Waste Division expects an improvement in the 2021 report because of the new yard waste program, which began in October 2021 as a separate collection, and the community's growing participation in the glass recycling program. 
Over the summer, the irregular trash hauling service has plagued customers in the region. Both Prince William and Stafford county governments reported staffing shortages severely affected private waste disposal firms' ability to haul away waste from homes and businesses to landfills.
Recent Stories

We are a volunteer citizen group identifying voter registrants who moved away from Prince William County or Virginia long ago without telling the Department of Elections and who are not being found by the Department of Elections.
You will follow a sound research process that our election integrity team provides. You will receive about 30 registrants a month that we believe may no longer live in Prince William County.
You will be thoroughly trained at a session in September.