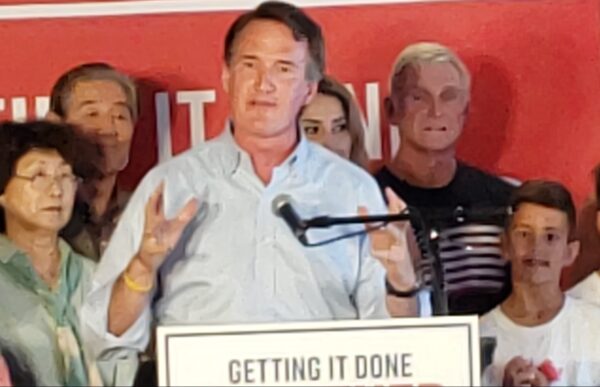 Governor Glenn Youngkin rallied at The Harbour Grille in Woodbridge to tout the new state budget, which he recently signed. Youngkin announced that the budget would give millions in funding to schools, police, and mental health treatment.
Toward the end of his speech, Youngkin took time to chastise senate Democrats in the Virginia General Assembly for not agreeing to a suspension of the state's gas tax.
Youngkin expressed his disappointment that an agreement could not be reached with senate Democrats to deal with the rising gas price in a time of inflation being felt across the world.
"They had an opportunity to do what's right, to do something that we could readily afford in Virginia, to give Virginians a break at a time where the Biden energy policy is driving up gas prices beyond anyone's belief," said Youngkin. "So this summer when Virginians go to fill up their tank, and they see $4.90 a gallon for gas, they're going to think about the senate Democrats."
Youngkin also said that the lack of action to suspend the state gas tax would affect many sectors, especially delivery, which could potentially harm staff levels and delivery times due to the high gas price.
The governor chalked the impasse up to "petty politics," which, according to him, ran contrary to what was being considered by the Biden Administration.
"They had a chance to do what was right, and they put petty politics, petty politics, at even a time when the White House calls for the suspension of the gas tax," said Youngkin. "All good ideas start in Virginia. They had a chance, and they didn't do what was right for Virginia."
President Joe Biden recently called on states and Congress to implement a federal tax holiday to address the national average gas price, which currently sits at $5 per gallon. Critics of the president have advocated for easing regulations of oil and gas drilling in the U.S.
Potomac Local News contacted State Senator Scott Surovell (D-Fairfax, Prince William) for a reply to Youngkin's claims and responded that senate Democrats did approve language in the recently signed budget to give some relief to Virginians when it came to their woes with gas prices.
"The Senate provided a $250 check to every taxpayer which is enough to cover two years of the average Virginian's gas taxes, while Yougkin proposes a gas tax holiday which would save the average driver about $24," said Surovell.
The new state budget includes $4 billion in tax relief for Virginians, which Youngkin announced as the most significant tax relief in the history of the Commonwealth.
The budget also calls for the elimination of the grocery tax, boosts education spending with $3.2 billion in direct aid, provides $400 billion in support and compensation to law enforcement and public safety, and invests $150 million in site development for job creators.
Recent Stories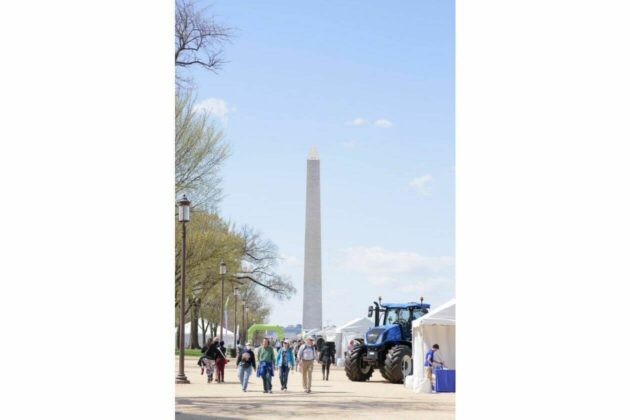 From Sunday, May 14 through Tuesday, May 16, the Association of Equipment Manufacturers (AEM) will be on the National Mall to host the Celebration of Construction on the National Mall from 9:00am – 5:00pm with construction equipment and technology on display for the public to experience.
The event will span the National Mall from 9th to 14th Streets NW. This free public event is a unique opportunity for families with young children and anyone who wants to see the equipment building the world's infrastructure. From excavators to bulldozers to paving equipment – it'll be a fun event for everyone!
Visit the link here to learn more details about the event.