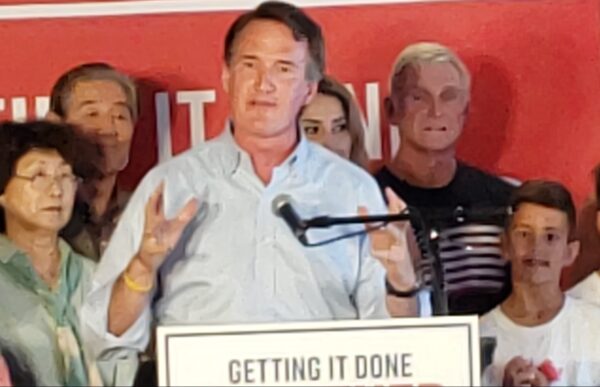 Governor Glenn Youngkin rallied at The Harbour Grille in Woodbridge to tout the new state budget, which he recently signed. Youngkin announced that the budget would give millions in funding to schools, police, and mental health treatment.
Toward the end of his speech, Youngkin took time to chastise senate Democrats in the Virginia General Assembly for not agreeing to a suspension of the state's gas tax.
Youngkin expressed his disappointment that an agreement could not be reached with senate Democrats to deal with the rising gas price in a time of inflation being felt across the world.
Become a Member Today and Get Connected to Your Community! 
NEW! Save by Choosing a Plan that Gives You Your Community's News.
Or Choose a Plan That Gives You 100% Access to Potomac Local News across All of the Communities We Cover.
SAVE 20% on Select Plans!

Already a Member? 

Click Here to Sign In.

Thank you for your support of local news in our community.
Recent Stories
Potomac Local News first told you about Dumfries town officials working on a gun buyback program.