Leon Edward "Lee" Piazza, 86, widower of Martha (Gochenour) Piazza, of Staunton, passed away on Thursday, January 27, 2022, at Augusta Health in Fishersville.
Mr. Piazza was born in Meadville, Pennsylvania, on July 13, 1935, a son of the late Frank Piazza and Frances (Giaccone) Piazza.
Leon served in the United States Air Force in Japan during the Korean War. He retired as a social studies teacher in Fairfax County, Virginia. Lee enjoyed boating and sailing, hunting, and being a Boy Scout Leader. He was an excellent cook and brought joy, happiness, and humor to every situation. Leon was a loving husband and father. The most important thing in life was his family, and he was proud of his Sicilian heritage.
Surviving are his children, Ann Marie Therese Piazza of Eugene, Oregon, Paul Vincent Piazza of Windsor, California, Patrick Anthony Piazza of San Francisco, California, Nathan Frank Piazza of Charlottesville, Virginia, and Nicholas Edward Piazza of Minneapolis, Minnesota; sister-in-law, Suzanne Gochenour of Staunton, Virginia; sisters, Katherine Modras and Roseanne Piccolo, both of Meadville, Pennsylvania; grandchildren, Katelyn "Sage" Ryann Jensen, Benjamin Ross Jensen, Shannon Ellery Piazza, Morgan Emery Piazza, and James August Pumphrey.
A Memorial Service will be held at 6:00 p.m. on Saturday, January 29, 2022, in the Coffman Funeral Home Chapel by Reverend William "Bill" Trice.
The family will receive friends one hour prior to the service.
Memorial contributions may be made to the Macular Degeneration Association, 5969 Cattleridge Road, Suite #100, Sarasota, Florida 34232 or the Legacy at North Augusta Benevolent Fund, 1410 A North Augusta Street, Staunton, Virginia 24401.
Coffman Funeral Home and Crematory, 230 Frontier Drive, Staunton is in charge of his arrangements.
Condolences may be expressed to the family online at coffmanfuneralhome.net.
Recent Stories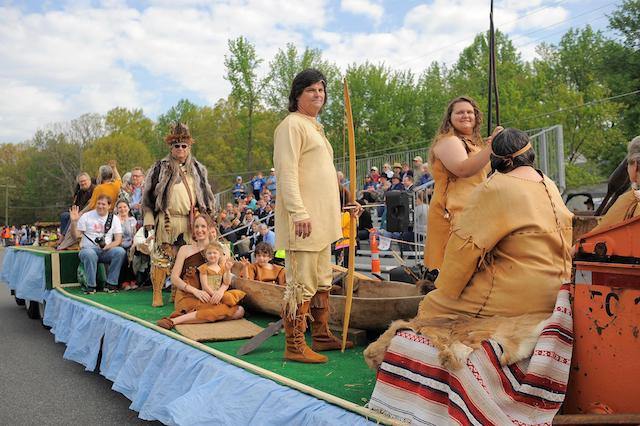 The Patawomeck Tribe of Virginia have sent a cease and desist letter to Rick and Jerilynn MacGregor in response to a letter entitled "Where is the Patawomeck Indian Tribe of Virginia Inc. Recognition Does Not Equal Legitimacy September 2022". The letter was sent to the tribe and the Stafford County Board of Supervisors in September 2022 questioning the legitimacy of the tribe claiming that there is no documentation supporting the Patawomeck as an indigenous tribe.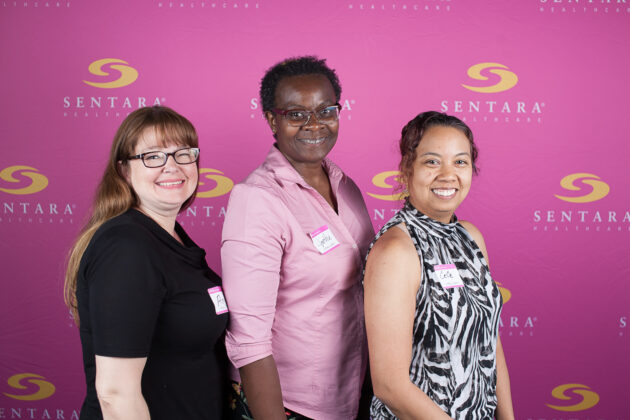 Join Sentara Northern Virginia Medical Center for Sentara Ladies Night Out on October 12, 2022 from 5-7:30 p.m.!
This in-person event held at Old Hickory Golf Club, 11921 Chanceford Drive, Woodbridge will include:Complimentary mini spa treatments, Delicious appetizers & desserts, Shopping with local vendors, Women's health Q&A panel with local physicians, FREE health screenings to check Blood Pressure, Cholesterol, A1C & Body Mass Index.
Cash bar available. First 100 guests to arrive will receive a complimentary gift bag.
$25 per person – advance online purchase (via Eventbrite link)$30 per person at the door. Click here to purchase tickets today. All proceeds benefit the Sentara Cancer Network Resource Center on the campus of Sentara Northern Virginia Medical Center in Woodbridge. This event is sponsored in part by Prince William Living, 97.1 WASH-FM and HOT 99.5.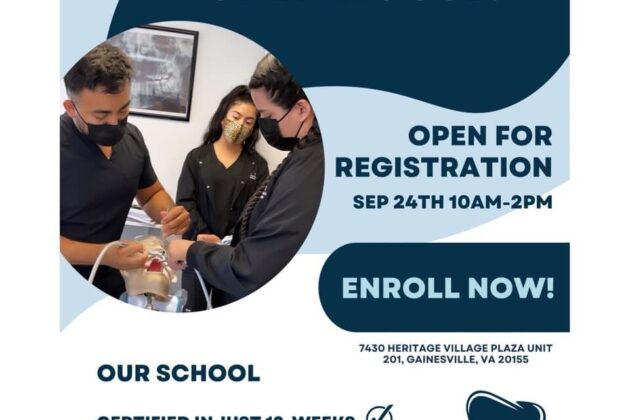 Interested in becoming a dental assistant? Join Advanced dental assistant training school located in Gainesville, VA.
Only school that guarantees everyone a job placement!
It's a Stafford Christmas tradition! Run with us on Saturday, December 10th on a 3-mile course along the rolling hills of Mine Road. Kids 12 and under can join the fun in the Reindeer Run! Costumes are always encouraged – we've seen
It's a Stafford Halloween tradition! Run or walk with us on Saturday, October 29th and take on Halloween Hill in the 5K! Kids 12 & under, you can run with your friends in the Monster Mile. Costumes are encouraged and prizes