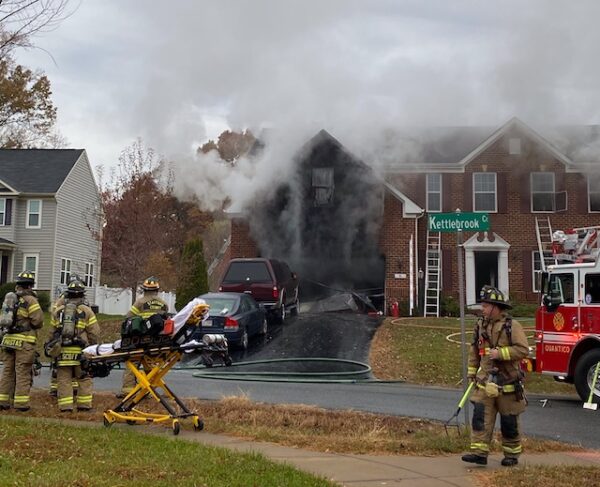 Just before 8:30 a.m. on Monday, November 22, Stafford County Fire and Rescue units were called structure fire at a home on Kettlebrook Court, about a half-mile from Paddy's Public House in North Stafford.
Crews reported a fire in a garage on the front of the home. Crews made entry and found the fire had started extending into the home. The fire was marked under control approximately ten minutes after arrival.
One occupant escaped the burning home before fire crews arrived. The victim suffered minor injuries and refused to go to a hospital, said fire and rescue spokeswoman Katie Brady. The occupants of the home also refused help from the American Red Cross, Brady added.
Investigators found working smoke alarms inside the house.
The fire is under investigation by the Stafford County Fire Marshal's Office. Quantico Fire and Emergency Services assisted Stafford County with this incident.