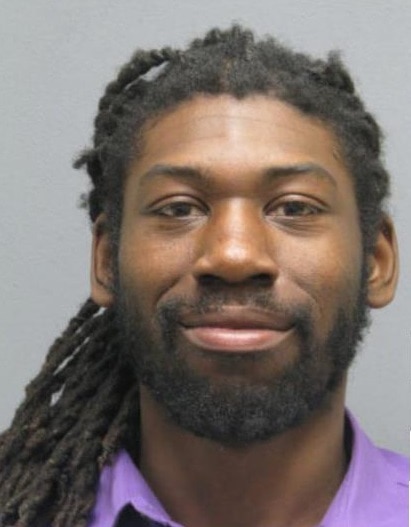 For Julis Cook Jr.,2021 is shaping up to be a busy year in the court system.
The 27-year-old, who lives in Maryland, is set to appear for trial in a Prince Georges County, Md. courtroom for three days in March on charges of armed robbery and assault in an incident that took place on January 14, 2016.
Prosecutors in Maryland have not responded to a request for comment on this story, so we have few details on his charges in Maryland.
In Virginia, Cook is accused of stealing a Glock pistol from Dominion Arms, at 7523 Centreville Road outside Manassas, on February 24, 2018. His trial date for this offense is set for September 8, 2021.
Police said Cook walked into the gun shop that day and told the owner that he wanted to purchase some ammunition clips sold for about $10 each. He handed the owner his credit card, and while the owners' back was turned, Cook reached his hand into a display case and removed a Glock pistol valued at $550, and placed it in his pocket, police said.
With the sale complete, the owner turned around, handed Cook a credit card slip, which he signed, and Cook left the store with his purchase and a new firearm in hand, police said. The owner reviewed a surveillance tape and learned how the gun had been stolen.
In Prince William, Cook faces a charge of theft of a firearm.
Cook doesn't like to show up for court hearings, according to public documents. In Maryland, the case for the robbery in 2016 has been continued more than six times, partly because Cook Jr. failed to appear in court, records show.
It's been the same story for the case in Prince William County, where Cook has failed to appear in a Manassas courtroom on July 25 and November 28, 2018. In both cases, a Prince William County judge dismissed those charges.
When reached by phone, Cook, Jr. declined to comment for this story.
Martin Orenge, the owner of Dominion Arms, was the man who processed the sale of the ammo clips for Cook. He's got the original credit card receipt Cook signed, he said.
In November 2020, Orenge told PLN he was in the courtroom each time Cook has failed appear and says it's frustrating to not only be a victim of a crime but also to watch judges continue to dismiss Cook's charges when he  — as Orenge put it — "has a record a mile long" for crimes in Maryland and Virginia.
"People who should be put in jail aren't being put in jail," said Orenge, who owned and operated the Prince William County gun shop for the past 15 years.
To add insult to injury, Orenge said a Prince William County prosecutor asked him to accept a lower charge of misdemeanor theft, or petit larceny, which carries with it a punishment of 12 months in jail and a fine of $2,500. It's a far cry from the grand larceny charge Cook faces, which could land him in jail for 20 years.
Orenge declined to accept the offer. "I told him that was ridiculous," he said.
Prince William County prosecutors declined to comment on the specifics of the case. They added, "there has been no agreement reached with the defendant regarding the outcome of the charge, and this is still considered an active case."

Orenge was once again in a Prince William County courtroom on November 25, where Cook appeared via closed-circuit TV from jail to answer for his failure to appear charge. That same afternoon, his gun theft case was sent to a Grand Jury, which, on December 12, chose to set Cook's September 2021 court date.
Recent Stories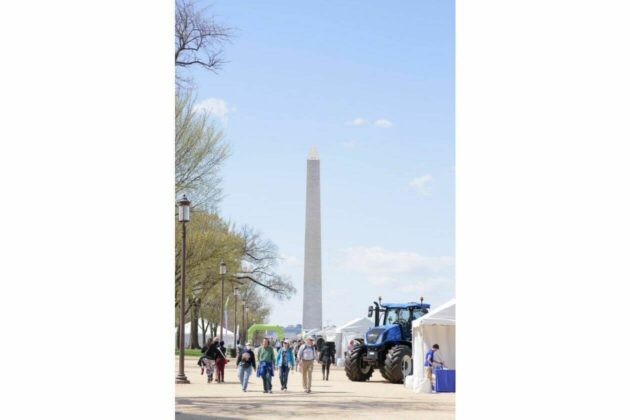 From Sunday, May 14 through Tuesday, May 16, the Association of Equipment Manufacturers (AEM) will be on the National Mall to host the Celebration of Construction on the National Mall from 9:00am – 5:00pm with construction equipment and technology on display for the public to experience.
The event will span the National Mall from 9th to 14th Streets NW. This free public event is a unique opportunity for families with young children and anyone who wants to see the equipment building the world's infrastructure. From excavators to bulldozers to paving equipment – it'll be a fun event for everyone!
Visit the link here to learn more details about the event.