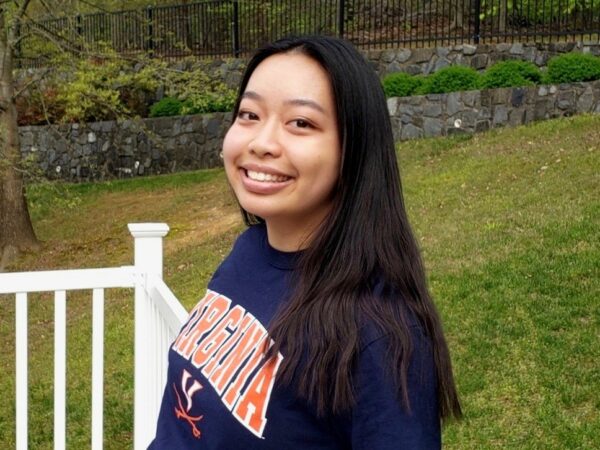 Osbourn Park graduate Thumay Huynh was awarded $5,000 through Diabetes Scholars, a program of the nonprofit organization Beyond Type 1.
She will attend the University of Virginia and plans to study computer science with a minor in business. 
Huynh was born in Worcester, Mass. Fer family moved to Manassas when she was 4-years-old, where she has lived ever since.
In November 2018, during Huynh's junior year of high school, she was in her "best physical shape" and the captain of her swim team, when she received a life-changing diagnosis of Type 1 Diabetes. 
Huynh was training for a swim meet when she started to feel sick to her stomach. She drank a large amount of water and kept waking up in the middle of the night to vomit. The next morning, she felt weak and missed school.
Her parents thought she had a stomach bug. She kept craving sugary foods like fruit and popsicles.
As time went on, Huynh's parents noticed that she was making unusual comments, and eating foods she normally didn't eat, like a bowl of vanilla ice cream for breakfast.
On November 17, 2018, she was so weak that her mom had to drag her to the bathroom. By this point, her family took her to an emergency room, where they found her blood sugar was 1,100. The normal range is anywhere from 70-150, Huynh said. She was given an official diagnosis of Type 1 Diabetes.
At this point, Huynh said, she was in diabetic ketoacidosis or DKA. 
According to Mayo Clinic, "diabetic ketoacidosis is a serious complication of diabetes that occurs when your body produces high levels of blood acids called ketones." Huynh was transferred to INOVA Fairfax Hospital where she was in the ICU for three days and then on the recovery floor for two. 
From there, "It was a complete 180 change," Huynh said. "I didn't realize how much adjustment goes into Type 1…Insulin is your lifesaver," Huynh said.
Today, she has to inject insulin, check her blood sugar frequently, and monitor her symptoms throughout the day to see whether she has low or high blood sugar.  Luckily, Huynh said that her diabetes didn't affect her academics. The biggest thing was managing her blood sugars every hour of the day.
"There's no break days," Huynh said. 
Huynh had to learn how to see how her body reacts to exercise as well as food. She started swim lessons when she was 4-years-old and started competitive swimming when she was 10. 
Initially, the diabetes diagnosis was "devastating" for her because she lost a lot of her strength with swimming, and didn't have a successful season that year. But, she still managed to make good progress even though she wasn't at her fastest, and was able to push through the physical challenges.
"It took a lot of perseverance," Huynh said. 
Despite the setback of her diagnosis, Huynh was team captain for her junior and senior years. She said she remained focused on team events and spirit events that would help create one last great experience. 
She hopes to join a swim club swimming while in college.
A total of 50 Diabetes Scholars scholarships of up to $5,000 were made available to graduating seniors with Type-1 diabetes entering their first year of college or university in the U.S. Scholarship applications open in January and are awarded by June 1 annually.
Get to know the Diabetes Scholars Class of 2020 and explore Beyond Type 1 at beyondtype1.org.
Recent Stories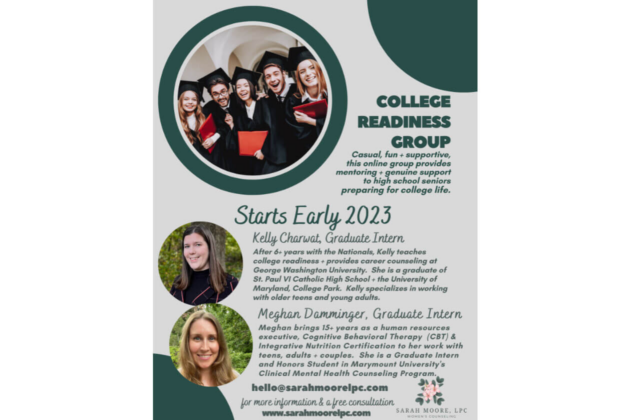 High School Senior Anxious about College Life? Our amazing graduate interns, Meghan Damminger and Kelly Charwat are starting an affordable College Readiness group in early 2023. Working out day and time. Please email [email protected] to set up a free consultation after the Thanksgiving holiday. And yes, Meghan and Kelly have a few openings for individual clients as well. Their rate is $45 per session. [www.sarahmoorelpc.com](http://www.sarahmoorelpc.com/?fbclid=IwAR3ZlfQnSLVRCc78HbTZutDYZErTctC_5pl- zt4eo_wjQo1gF6uHS–k32g).