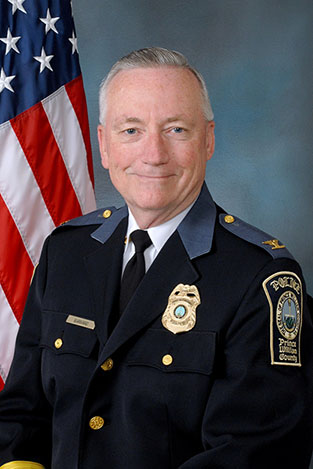 Public servants are more important than ever in the current coronavirus pandemic, yet, the Prince William County Police Department is losing its guiding member: Chief Barry Barnard.
Barnard, who has served Prince William County police for 44 years, with four of those years as chief, announced his retirement on May 13. He is the fourth chief of police to lead the department since its creation 50 years ago.
Barnard replaced outgoing chief Stephan Hudson who retired in June 2016.  His final day as chief will be July 1, the 50th anniversary of the founding of the police force. Then, the department contained merely 42 people, now it contains hundreds of employees, including 673 officers. 
His replacement has not yet been selected, but Deputy Chief Jarad Phelps will serve in the position until a new chief is found, according to a press release from the Prince William County Government. 
Barnard, a Miami native who came to Virginia after receiving a degree in criminology from Florida State University, began his policing career in Alexandria. He then ventured to Prince William County for its opportunities, beginning what would be forty-four years of community service in 1976.
"[I became a police officer] to make a positive difference in the community," said Barnard. 
He was named Assistant Chief of Police in 2000 and then appointed Deputy Chief of Police in 2009 under former Chief Charlie T. Deane. Before formally becoming chief, Barnard led the department as acting chief of police in 2012 and 2016 after the retirements of former chiefs Deane and Hudson, respectively. 
Once becoming chief, Barnard worked to increase diversity in the police department. Under his guidance, the department increased efforts to recruit from historically black colleges and universities.
During a community forum he hosted in 2016, Barnard acknowledged that 'having a police department that mirrors the community is important' as it improves cultural understanding. 
His tenure, along with the tenures of many other police chiefs around the country, was confronted with a tougher challenge than increasing diversity: the tragic deaths of police officers. During his first year as chief, officer Ashley Guindon was shot and killed during her first day on the job after being called to a domestic situation in Dale City. 
"Losing officers has a tremendous impact of course on the officer's family, department, and community. It is a very sober time for any police department," said Barnard. 
Now at the end of his policing career, Barnard reflected on his time with the department.  He described the thing he will miss most.
"[I will miss] the people and our mission: working to help and make some sort of contribution, using teamwork to keep the community safe, managing resources, working with people, and just meeting the challenges," said Barnard.
Barnard has no plan to leave Prince William on his last day as chief, instead, he plans to spend time with his family. 
"I want to thank PWC and the community for the opportunities that have been provided to me and my family. We are very grateful to live here and work at the department for many years. I give my heartfelt thanks to anyone who has supported the police department," said Barnard.
Recent Stories
Ragtime has rolled onto the stage at Riverside Center for the Performing Arts.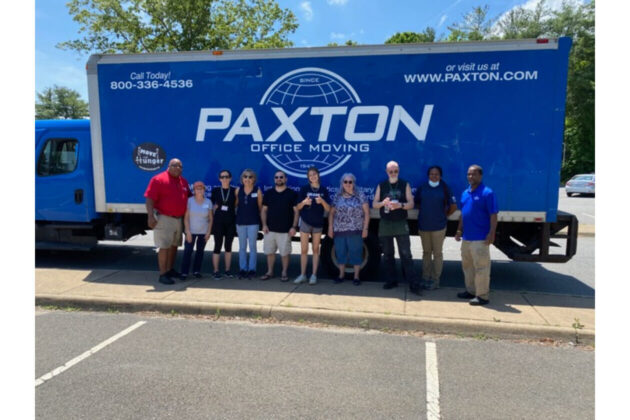 Every Sunday from May until November, the Dale City Farmer's Market offered to donate their leftover fresh produce to the North Virginia Food Rescue to help those struggling with hunger.
The Dale City Farmers Market has been serving its local community since 1987. It is one of the largest open-air markets in the area. Their first donation last May was over 3,300 lbs of produce. That single donation provided 2,825 meals to food insecure communities.
Since that time, they have completed 28 food donations totaling nearly 127,000 lbs taken to the food bank by Paxton Van Lines. This provided more than 105,800 fresh meals to those in need.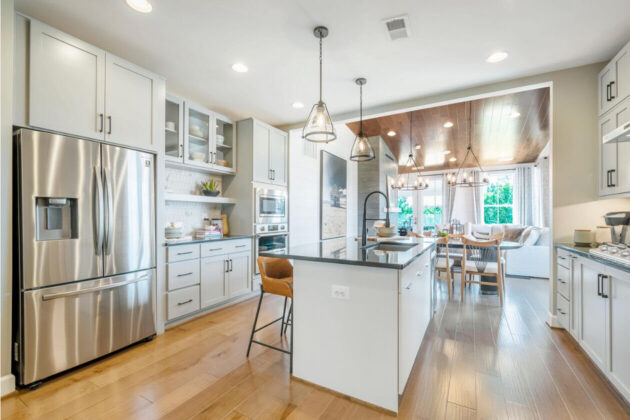 Miller & Smith announces Cascades at Embrey Mill, is now selling. The age qualified 55+ Active Adult community offers main level living with low- maintenance homes designed for homeowners to enjoy a carefree lifestyle in Stafford, Virginia, near Fredericksburg, Quantico and Washington, D.C. The villa style attached homes at Cascades at Embrey Mill are priced from the upper $400,000s. The Rainier plan is available with and without a walkout lower level delivering three to four bedrooms, two to three-and-a-half bathrooms and up to 2,800 square feet with a two-car front entry garage. The Rainier plan prioritizes space and flexibility via uninterrupted flow between rooms. Top wish list items such as a primary suite located on the main level, walk-in closets, and optional add-ons such as vaulted ceilings and zero entry primary showers attract prospective buyers. Other add-ons include a screened- in porch, patio and patio with screened-in porch. Buyers who need extra space can select a Rainier with a walkout lower-level plan. A community surrounded by a wealth of natural beauty, the Cascades at Embrey Mill offers residents 10 miles of trails and community gardens, pools, parks, a community café and multiple gathering spaces. An easy connection via I-95 to nearby national hotspots allows residents to live a universally fun and fulfilled life just minutes from home. Prospective buyers are encouraged to visit the newly decorated model home at 247 Smokebush Drive to see the Rainier model firsthand. Contact Debora Flora at 703-300-1333 for information.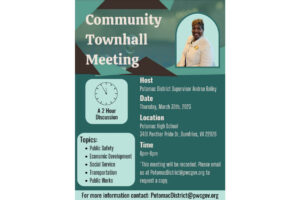 Potomac District community town hall-County officials and Supervisor Bailey will give important updates regarding the happenings in the district relative to transportation, social services, planning, and future projects.
Calling all serious runners, occasional joggers, and weekend walkers of all levels! Participate in the 31st Annual Van Metre 5K Run supporting Children's National Hospital–the event that goes a long way!
Date: Saturday, April 29, 2023
Time: 8:30AM
Location: Broadlands