Kaiser Permanente is continuing its regional expansion efforts with plans to open two new state-of-the-art medical office buildings in Stafford and Prince William counties.
But the future of a potential $200 million "hub" in Woodbridge appears to be uncertain. Company officials could not confirm the status of the proposed 335,000-square-foot Kaiser South Northern Virginia hub campus on Minnieville Road, east of Caton Hill Road.
"We can't provide any additional information on that item at this point," Kaiser spokesman Scott Lusk said in an email about the Woodbridge facility.
Kaiser conducted a traffic study in July 2017 to assess the impact of the proposed medical campus in the Caton's Crossing development.
In addition, an application filed with Prince William County indicated plans for a five-and-a-half story medical center on 15 acres the company already owns at 13285 Minnieville Road, according to the Washington Business Journal. It would be the health system's sixth hub in the mid-Atlantic region, offering urgent and specialty care.
The healthcare provider already operates a clinic at 14139 Potomac Mills Road in Woodbridge.
Kaiser Permanente of the Mid-Atlantic States currently has 42 facilities in the region that includes Virginia, Maryland, and Washington. The regional affiliate of the health-care consortium has been on an aggressive real estate push in the past few years.
Stafford to open in summer 2019
In Stafford, plans call for a 38,375 square-foot Kaiser Permanente Medical Office Building located on the Stafford Hospital campus. It will provide primary care and rotating specialty care.
It also will offer behavioral health, optometry, urgent care, pharmacy, physical therapy, laboratory and imaging services on site. It's scheduled to open in summer 2019.
Haymarket to open in late 2019
In Haymarket, plans call for a 36,423-square-foot medical office building with access to nearby I-66. It will offer adult primary care, ob-gyn, clinical laboratory, pharmacy, optometry and behavioral health services.
The new facility also will provide imaging services, such as general radiology, mammography, and bone density scanning. It's expected to open in late 2019.
"These two new locations will make it easy for members to take care of a wide range of healthcare needs under one roof, without having to travel to multiple locations." Kim Horn, president of Kaiser Permanente of the Mid-Atlantic States, said in a statement.
The projects in Prince William and Stafford counties are the latest expansion efforts by Kaiser in Northern Virginia.
In 2017, Kaiser announced plans for the 40,000-square-foot Alexandria Medical Office in the Potomac Yard area, which is slated to open in spring 2019. In addition, the company plans to double the size of its Ashburn Medical Center. Construction is set to begin next year.
Recent Stories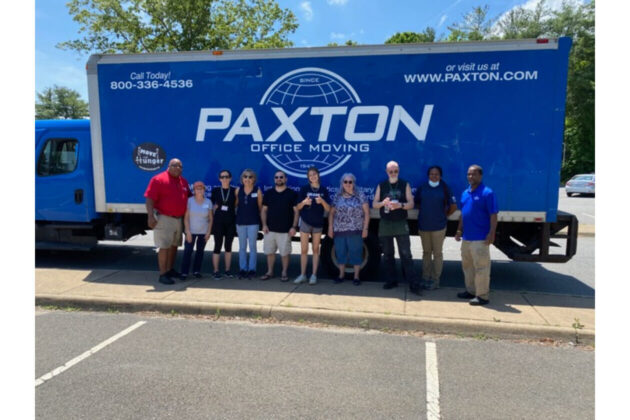 Every Sunday from May until November, the Dale City Farmer's Market offered to donate their leftover fresh produce to the North Virginia Food Rescue to help those struggling with hunger.
The Dale City Farmers Market has been serving its local community since 1987. It is one of the largest open-air markets in the area. Their first donation last May was over 3,300 lbs of produce. That single donation provided 2,825 meals to food insecure communities.
Since that time, they have completed 28 food donations totaling nearly 127,000 lbs taken to the food bank by Paxton Van Lines. This provided more than 105,800 fresh meals to those in need.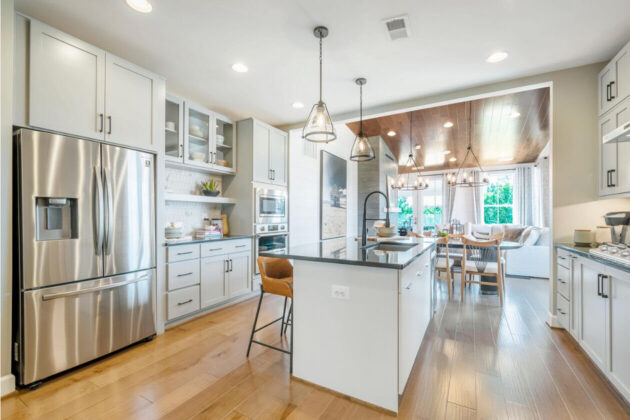 Miller & Smith announces Cascades at Embrey Mill, is now selling. The age qualified 55+ Active Adult community offers main level living with low- maintenance homes designed for homeowners to enjoy a carefree lifestyle in Stafford, Virginia, near Fredericksburg, Quantico and Washington, D.C. The villa style attached homes at Cascades at Embrey Mill are priced from the upper $400,000s. The Rainier plan is available with and without a walkout lower level delivering three to four bedrooms, two to three-and-a-half bathrooms and up to 2,800 square feet with a two-car front entry garage. The Rainier plan prioritizes space and flexibility via uninterrupted flow between rooms. Top wish list items such as a primary suite located on the main level, walk-in closets, and optional add-ons such as vaulted ceilings and zero entry primary showers attract prospective buyers. Other add-ons include a screened- in porch, patio and patio with screened-in porch. Buyers who need extra space can select a Rainier with a walkout lower-level plan. A community surrounded by a wealth of natural beauty, the Cascades at Embrey Mill offers residents 10 miles of trails and community gardens, pools, parks, a community café and multiple gathering spaces. An easy connection via I-95 to nearby national hotspots allows residents to live a universally fun and fulfilled life just minutes from home. Prospective buyers are encouraged to visit the newly decorated model home at 247 Smokebush Drive to see the Rainier model firsthand. Contact Debora Flora at 703-300-1333 for information.