Virginia's sales tax covers almost everything you buy, from athletic socks to zippers. But it doesn't apply to medicine, contact lenses and certain other personal health items. Now, the General Assembly is considering adding feminine hygiene products to the list of exemptions.
Del. Mark Keam (Fairfax County) introduced House Bill 952, which seeks to remove the sales tax on tampons and sanitary napkins in Virginia. Currently these items are taxed at the standard rate, like most other items: 6 percent in Northern Virginia and Hampton Roads, and 5.3 percent in the rest of the state.
"I think that most people, Republican and Democrats, would agree that this is an unfair tax," Keam said Wednesday in an interview in his office at Capital Square. "It's not equitable for women to have to pay a tax on something that guys don't have to spend money on."
Virginia is one of 40 states that tax tampons and sanitary napkins. Of the 10 states that don't tax these products, five deliberately changed their laws specifically to end the policy. The other five do not have a sales tax at all.
"I believe this is such an essential product for women that in the code of Virginia, we have a discriminatory impact on one gender and not on the other," Keam said. "From a policy perspective, I don't think it makes sense for us to treat women differently from men in terms of what they have to buy as an essential product."
The tax on tampons by many states has generated controversy and discussion on the Internet recently. President Obama weighed in on the issue in an interview with YouTube personality Ingrid Nilsen for the news organization AJ+.
Obama said he has no idea why states would tax feminine hygiene products. "I suspect it's because men were making the laws when those taxes were passed."
Keam's bill would add feminine hygiene products to the list of miscellaneous sales tax exemptions in Virginia. The list currently includes such things as firewood, eyeglasses and hearing aids.
"My goal is to make this a parity issue, and not turn it into a partisan fight over who supports women more," Keam said. "I want to make this about making our tax law equitable for everyone."
HB 952 has been sent to the House Finance Committee. Keam, who is a member of the committee, said the panel is awaiting the results of the economic impact study on the bill. The study would estimate how much revenue the state would lose by exempting tampons and sanitary napkins from the state's sales tax.
Despite the fact that Keam is a man, he believes changing the policy is something all Virginians should care about: "I like nontraditional messengers. I want men to say, 'This isn't just a women's issue, but we as men should have responsibility for policy making that deals with these issues as well.'"
Recent Stories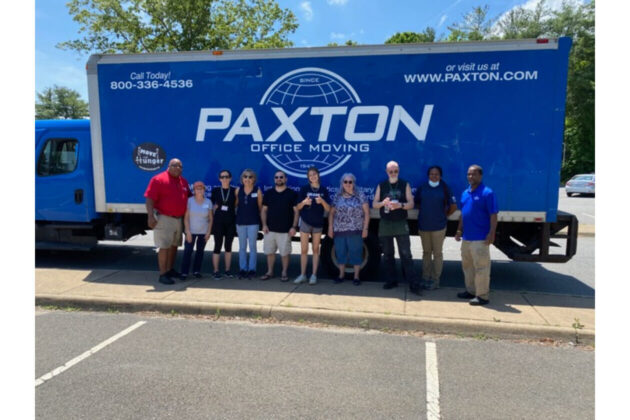 Every Sunday from May until November, the Dale City Farmer's Market offered to donate their leftover fresh produce to the North Virginia Food Rescue to help those struggling with hunger.
The Dale City Farmers Market has been serving its local community since 1987. It is one of the largest open-air markets in the area. Their first donation last May was over 3,300 lbs of produce. That single donation provided 2,825 meals to food insecure communities.
Since that time, they have completed 28 food donations totaling nearly 127,000 lbs taken to the food bank by Paxton Van Lines. This provided more than 105,800 fresh meals to those in need.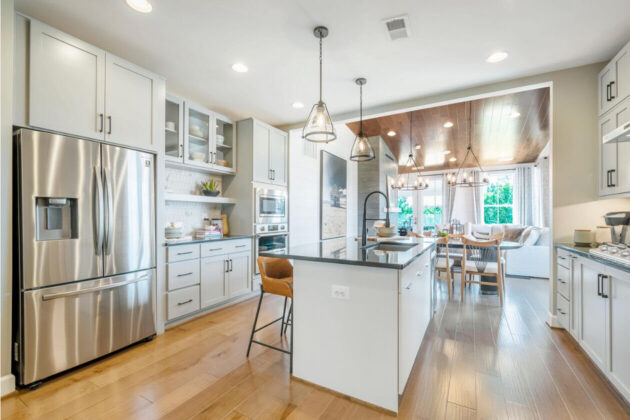 Miller & Smith announces Cascades at Embrey Mill, is now selling. The age qualified 55+ Active Adult community offers main level living with low- maintenance homes designed for homeowners to enjoy a carefree lifestyle in Stafford, Virginia, near Fredericksburg, Quantico and Washington, D.C. The villa style attached homes at Cascades at Embrey Mill are priced from the upper $400,000s. The Rainier plan is available with and without a walkout lower level delivering three to four bedrooms, two to three-and-a-half bathrooms and up to 2,800 square feet with a two-car front entry garage. The Rainier plan prioritizes space and flexibility via uninterrupted flow between rooms. Top wish list items such as a primary suite located on the main level, walk-in closets, and optional add-ons such as vaulted ceilings and zero entry primary showers attract prospective buyers. Other add-ons include a screened- in porch, patio and patio with screened-in porch. Buyers who need extra space can select a Rainier with a walkout lower-level plan. A community surrounded by a wealth of natural beauty, the Cascades at Embrey Mill offers residents 10 miles of trails and community gardens, pools, parks, a community café and multiple gathering spaces. An easy connection via I-95 to nearby national hotspots allows residents to live a universally fun and fulfilled life just minutes from home. Prospective buyers are encouraged to visit the newly decorated model home at 247 Smokebush Drive to see the Rainier model firsthand. Contact Debora Flora at 703-300-1333 for information.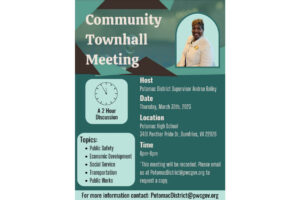 Potomac District community town hall-County officials and Supervisor Bailey will give important updates regarding the happenings in the district relative to transportation, social services, planning, and future projects.
Calling all serious runners, occasional joggers, and weekend walkers of all levels! Participate in the 31st Annual Van Metre 5K Run supporting Children's National Hospital–the event that goes a long way!
Date: Saturday, April 29, 2023
Time: 8:30AM
Location: Broadlands