London Colvin, a 21-year old private in the Army Reserve is recovering from injuries she suffered when attacked by a Norfolk Police dog.
Colvin was at the scene of a fight 2:15 a.m. Sunday, at an off-campus party near Norfolk State University, in Norfolk, where Colvin is a second-semester junior and Sociology major.
Colvin graduated from Woodbridge Senior High School in 2011. She is currently a private with the 3rd Brigade, 318th Regiment and 78th Training Division, based at Fort Belvoir.
"She was at a party off campus. She said that a fight broke out, and she had nothing to do with the fight. She did say she was at the party, and her and her friends were leaving," said Whitney Dunn, the victim's cousin. "She was definitely being loud – she did admit to that."
She told her family that one of the police officers approached her as she was leaving the party to question her, said Whitney Dunn. She also told her family that she had nothing to do with the situation, so she didn't want to talk to the officer, Whitney Dunn added.
"Her and her friends continued to walk, and she said that she definitely continued to be loud, however they were walking away. The two other police officers approached her – asked her to stop. Whatever the case may be, they had her down on the ground when the dog came. Two of the police officers restrained her on the ground, and then they allowed the dogs to attack her," Whitney Dunn said.
London Colvin did not speak with Potomac Local about what happened that night, but did tell us she is seeking legal counsel and has been advised not to make any statements about the incident.
According to the Norfolk police spokesman Daniel Hudson, having a police canine at the scene is standard protocol for incidents with large groups of people.
"We responded to a massive fight that happened in the street. Apparently there was a call for about 35 individuals who were partaking in a physical fight in the middle of the street. And once we have that multitude of people, we always have our canine officers respond out there with us for crowd management," Hudson said.
Hudson went on to state that the reason the police canine was allowed to approach Colvin was to keep the crowd under control and protect other witnesses at the incident.
[nggallery id=310 template=dop-thumbnail-gallery]
"There was an officer that was attempting to place the woman in custody for disorderly conduct. When [the officer] tried to place her in custody, she became combative against the officer. Another officer attempted to restrain her, but again, there were multiple people around, so the canine officer deployed the dog to restrain the woman so nobody would get hurt," stated Hudson.
After the attack, Colvin was transported to a hospital, where she received 40 stitches to close several non-life threatening wounds on her leg.
"The one [wound] that is open on her leg can't be closed. That's going to need plastic surgery," Whitney Dunn said.
Hudson confirmed that there are charges pending against Colvin by the Norfolk police, but could not verify the exact charges.
Whitney Dunn spoke for the Colvin family, stating they understood the need for restraint but were upset about the use of the dog and Colvin's resulting injuries.
"How I felt about the situation was, and how I think my whole family feels about the situation is – we can understand her getting arrested, because she was being disorderly or anything like that – however she didn't have a weapon. She can't put her hands up, or remove her hands from anywhere, or do anything because she's being restrained by two police officers. So to allow the dog [to attack] is the only thing that we have a problem with," said Whitney Dunn.
Recent Stories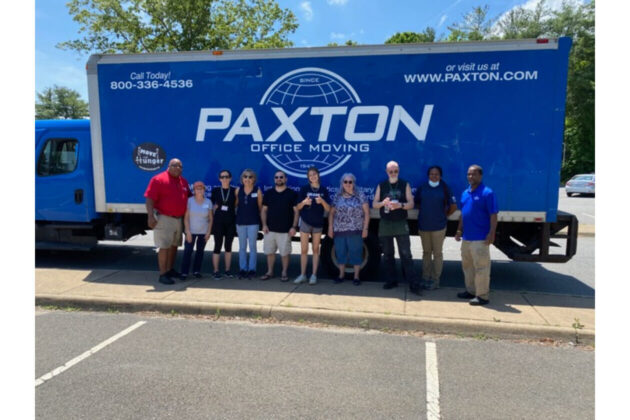 Every Sunday from May until November, the Dale City Farmer's Market offered to donate their leftover fresh produce to the North Virginia Food Rescue to help those struggling with hunger.
The Dale City Farmers Market has been serving its local community since 1987. It is one of the largest open-air markets in the area. Their first donation last May was over 3,300 lbs of produce. That single donation provided 2,825 meals to food insecure communities.
Since that time, they have completed 28 food donations totaling nearly 127,000 lbs taken to the food bank by Paxton Van Lines. This provided more than 105,800 fresh meals to those in need.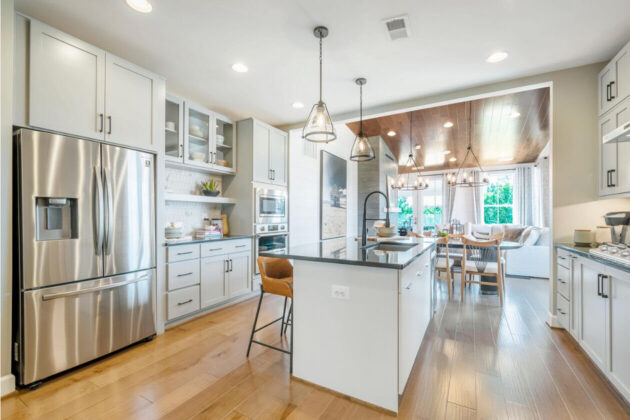 Miller & Smith announces Cascades at Embrey Mill, is now selling. The age qualified 55+ Active Adult community offers main level living with low- maintenance homes designed for homeowners to enjoy a carefree lifestyle in Stafford, Virginia, near Fredericksburg, Quantico and Washington, D.C. The villa style attached homes at Cascades at Embrey Mill are priced from the upper $400,000s. The Rainier plan is available with and without a walkout lower level delivering three to four bedrooms, two to three-and-a-half bathrooms and up to 2,800 square feet with a two-car front entry garage. The Rainier plan prioritizes space and flexibility via uninterrupted flow between rooms. Top wish list items such as a primary suite located on the main level, walk-in closets, and optional add-ons such as vaulted ceilings and zero entry primary showers attract prospective buyers. Other add-ons include a screened- in porch, patio and patio with screened-in porch. Buyers who need extra space can select a Rainier with a walkout lower-level plan. A community surrounded by a wealth of natural beauty, the Cascades at Embrey Mill offers residents 10 miles of trails and community gardens, pools, parks, a community café and multiple gathering spaces. An easy connection via I-95 to nearby national hotspots allows residents to live a universally fun and fulfilled life just minutes from home. Prospective buyers are encouraged to visit the newly decorated model home at 247 Smokebush Drive to see the Rainier model firsthand. Contact Debora Flora at 703-300-1333 for information.