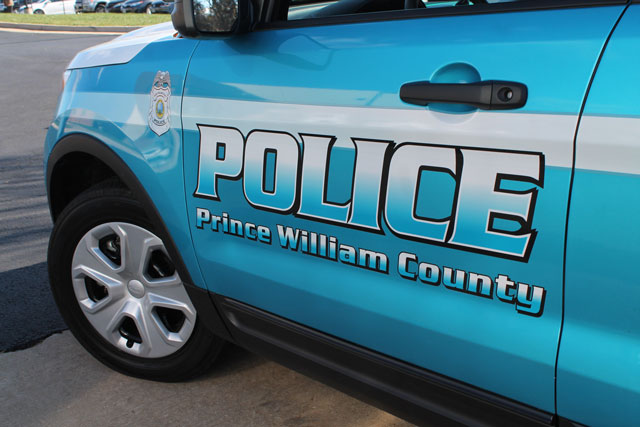 Prince William Police Department: "Abduction | Gang Participation *ARREST – On September 3, 2023, the third suspect sought in connection to the gang related abduction that was reported to have occurred in the area of Rixlew Lane and Sudley Road in Manassas (20109) on May 7, 2018, was arrested. The suspect, who was a juvenile at the time of the incident, was taken into custody without incident. Two other men were previously arrested in October 2018, in connection to the investigation.
Arrested on September 3, 2023: [Charged as a Juvenile] A 21-year-old male of Manassas. Charged with abduction, assault & battery, and 2 counts of gang participation. Court Date: Pending | Bond: Unavailable."
"Abduction | Gang Participation [Previously Released] – On October 25, detectives with the Northern Virginia Regional Gang Task Force (NVRGTF) concluded an investigation into a gang related abduction that was reported to have occurred in the area of Rixlew Lane and Sudley Road in Manassas (20109) on May 7. The investigation revealed the victim, a 17-year-old male, was riding a bicycle in the above area when he was approached by a vehicle occupied by several acquaintances. During the encounter, the occupants of the vehicle surrounded the victim before one of the suspects brandished a handgun and made threats towards the victim. The suspects prevented the victim from leaving the area before eventually fleeing in the vehicle. No injuries were reported and no property was taken. During the investigation, detectives were able to identify three of the suspects as members of the criminal street gang Mara Salvatrucha, commonly known as MS-13. Following the investigation, two of the suspects were located and arrested on October 25. One of the suspects, now identified as an 18-year-old male, is being charged as a juvenile since he was 17-years-old at the time of the incident. Attempts to locate a third suspect, identified as a 15-year-old male, have been unsuccessful. All parties were known to one another. The investigation continues"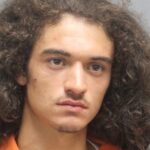 "Burglary while Armed *ARREST – On September 7, 2023, the second suspect sought in connection to the home invasion that was reported to have occurred in the 10100 block of Portsmouth Road in Manassas (20109) on July 7, 2021, was arrested. The accused, identified as Terrell Majid KELLY, was taken into custody without incident. Another man was previously arrested in December 2021, in connection to the home invasion investigation. Arrested on September 7, 2023: Terrell Majid KELLY, 23, of 8514 Tackhouse Loop in Gainesville. Charged with robbery, burglary, and assault. Court Date: October 18, 2023 | Bond: Unavailable."
"Burglary while Armed *ARREST [Previously Released] – On December 4, one of the suspects wanted in connection to the home invasion that was reported to have occurred in the Westgate Apartments located in the 10100 block of Portsmouth Road in Manassas (20109) on July 7, was arrested. The suspect, Dimitrie Donnell EATON, was arrested in the Manassas area without incident. Attempts to locate the additional suspect, Terrell Majid KELLY, have been unsuccessful. The case remains active as detectives attempt to identify the other suspects involved in the incident."

"Burglary while Armed *SUSPECTS IDENTIFIED [Previously Released] – Detectives with the Violent Crimes Unit identified the suspects in connection to the home invasion that was reported to have occurred in the Westgate Apartments located in the 10100 block of Portsmouth Road in Manassas (20109) on July 7. Following the investigation, detectives obtained arrest warrants for two men, identified as Dimitrie Donnell EATON and Terrell Majid KELLY. Attempts to locate either suspect have been unsuccessful. The case remains active as detectives attempt to identify the other suspects involved in the incident."

"Burglary while Armed [Previously Released] – On July 7 at 6:42 p.m., officers responded to the Westgate Apartments located in the 10100 block of Portsmouth Road in Manassas (20109) to investigate a home invasion. Residents of the apartment reported to police that four men forced their way into the apartment when a resident opened the door to the apartment after hearing a knock. During the encounter, the suspects brandished firearms and then assaulted the victim, identified as an 18-year-old man. The suspects took a cell phone, shoes, and money before leaving the residence. The victim reported minor injuries. This incident does not appear to be random. The investigation continues."
"Strangulation | Domestic Related *ARREST – On September 12, the suspect sought in connection to the domestic dispute reported to have occurred at a residence located in the 2700 block of Myrtlewood Drive in Dumfries (22026) on August 7, was arrested. The accused, identified as Yonathan KIDANE, turned himself in to the police without incident. Arrested on September 12: Yonathan KIDANE, 36, of the 2700 block of Myrtlewood Drive in Dumfries. Charged with strangulation and domestic assault & battery. Court Date: Pending | Bond: Unavailable."
"Strangulation | Domestic Related [Previously Released] – On August 7 at 9:28 p.m., officers responded to a residence located in the 2700 block of Myrtlewood Dr. in Dumfries (22026) to investigate a domestic dispute. The investigation revealed the victim, a 32-year-old woman, and an
acquaintance, identified as the accused, were involved in a verbal altercation that escalated. During the encounter, the accused grabbed the victim and threw her to the ground before he grabbed her neck. The parties eventually separated, and the accused left the apartment. The victim reported minor injuries. Following the investigation, officers obtained arrest warrants for the accused, identified as Yonathan KIDANE. Attempts to locate the accused have been unsuccessful."
"Commercial Burglary – On September 12 at 9:23 a.m., officers responded to the Beyond Studio located at 13895 Hedgewood Drive in Woodbridge (22193) to investigate a burglary. Video surveillance revealed at
approximately 1:07 a.m., an unknown man broke the glass portion of the front door to gain entry into the business. The man tampered with the cash register and damaged the credit card reader before taking an undisclosed amount of money and fleeing the business. The suspect was last seen wearing a baseball style hat, a mask, a hooded sweatshirt, gloves, and long pants."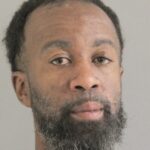 "Strong-Arm Robbery – On September 12 at 10:31 a.m., officers responded to the 13400 block of Richmond Highway in Woodbridge (22191) to investigate a robbery. The investigation revealed the victim, a 31-year-old woman, and an acquaintance, identified as the accused, took the victim's phone before pushing her to the ground and fleeing on foot. While investigating the incident, the accused returned to the area and returned the phone before being detained without incident. No injuries were reported. Following the investigation, the accused, identified as Jaurod Dante HOLMES, was arrested. Arrested on September 12: Jaurod Dante HOLMES, 38, of 13247 Revillo Loop in Woodbridge. Charged with robbery. Court Date: Pending | Bond: $1,000 Secured."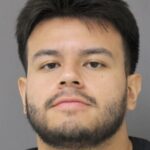 "Assault by Mob – On September 12 at 8:40 a.m., officers responded to the 11200 block of Bulloch Drive in Manassas (20109) to investigate an assault. The investigation revealed the victim, a 31-year-old man, was in the parking lot of the above location when he was approached by four men. A verbal altercation escalated when the suspects began striking the victim and taking his shoe before the parties separated and the suspects fled. While
investigating the incident, officers located one of the suspect vehicles and detained the sole occupant of the vehicle, identified as the accused. Non-life threatening injuries were reported. Following the investigation, the accused, identified as Daniel Sebastian DURAN, was arrested. The investigation remains active as officers seek to identify the other suspects involved.
Arrested on September 12: Daniel Sebastian DURAN, 21, of [Redacted] in Manassas. Charged with assault by mob. Court Date: Pending | Bond: $4,000 Unsecured. Suspect Descriptions: A black male with medium length hair twists with yellow tips, a skinny build, and clean shaven. Last seen wearing green pants and an unknown shirt. A black male with short hair and a beard. Last seen wearing jeans and an unknown shirt. A black male with black hair, approximately 5'11, 150lbs. Unknown clothing description."
Recent Stories
Discover Healing and Renewed Well-Being through Psychotherapy
Life's challenges can sometimes feel overwhelming, leaving us with feelings of anxiety, depression, and uncertainty. That's where psychotherapy can make a profound difference. Our dedicated team of experienced therapists is here to guide you on a journey towards emotional and mental well-being.
Why Choose Psychotherapy?
Psychotherapy offers a safe, confidential space for you to explore your thoughts, emotions, and behaviors. Whether you're facing a specific issue or seeking personal growth, our therapists are here to support you. We believe in the power of conversation, empathy, and understanding to help you gain insights, develop coping strategies, and make positive changes in your life.