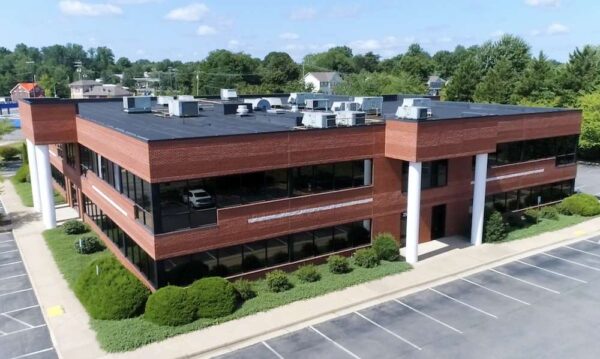 Germanna Community College announced an expansion in Stafford County with the purchase of its new $15 million Stafford Center of Educational Excellence at Center Street.
Two buildings, named the Barbara J. Fried Center at 10 Center Street and the Kevin L. Dillard Health Sciences Center at 25 Center Street, totaling over 74,000 square feet, both just off Route 610 in North Stafford, will meet Germanna's space requirements in Stafford for the foreseeable future, said Jack Rowley, president of GCC's Real Estate Foundation.  "This purchase will help Germanna to double student enrollment in the critically needed Allied Health Services – especially nursing," he said. In addition, Germanna will be expanding cybersecurity, IT, general education, and dual enrollment programs.
In 2018, Germanna leased an 18,921-square-foot building in Stafford that more than tripled the space available at a 5,000-square-foot GCC center opened at Aquia in 2009. The new facilities will eventually replace the building acquired in 2018, and will more than triple that existing space.
"Germanna can move forward with this expansion because of major community donors" who have donated $4.5 million, Rowley said. "There is very strong student need and local support to have this major educational center in Stafford, which has the largest population of any locality served by Germanna."
Not counting noncredit workforce training students, Germanna has 3191 students from Stafford this year and that number is projected to grow to 3693 by 2025.
The Germanna Educational Foundation's Real Estate Foundation worked closely with Next Tier Connect to make the deal work. The Next Tier group of companies engages in real estate development with a focus on mission-critical assets. Next Tier Connect at Quantico is a 270,000-square-foot Mission Critical campus that supports Marine Corp. Base Quantico and the surrounding community.
"We are delighted to have GCC as part of our campus, and we look forward to acting as a long-term partner in support of their growth," Sam Peskin, managing director of Next Tier said.
David Spiewak, Next Tier senior managing director, said: "The proximity of our campus to Marine Base Quantico's provides a natural location for defense contractors serving the growing cyber security and law enforcement community, and GCC's investment significantly elevates our ability to support this vital work."
Construction to modify the buildings to meet Germanna's needs will begin soon. Classes will begin at the new Germanna Stafford campus by the Fall of 2024.
Recent Stories
Data centers in Stafford County are expected to be thirsty beasts.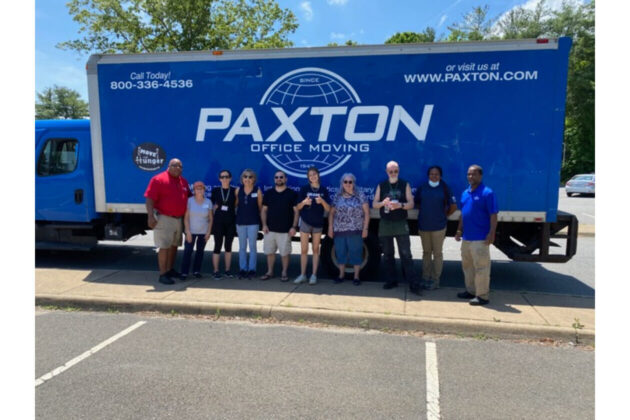 Every Sunday from May until November, the Dale City Farmer's Market offered to donate their leftover fresh produce to the North Virginia Food Rescue to help those struggling with hunger.
The Dale City Farmers Market has been serving its local community since 1987. It is one of the largest open-air markets in the area. Their first donation last May was over 3,300 lbs of produce. That single donation provided 2,825 meals to food insecure communities.
Since that time, they have completed 28 food donations totaling nearly 127,000 lbs taken to the food bank by Paxton Van Lines. This provided more than 105,800 fresh meals to those in need.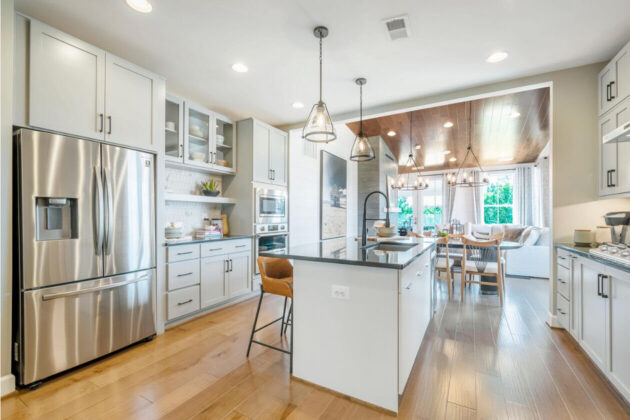 Miller & Smith announces Cascades at Embrey Mill, is now selling. The age qualified 55+ Active Adult community offers main level living with low- maintenance homes designed for homeowners to enjoy a carefree lifestyle in Stafford, Virginia, near Fredericksburg, Quantico and Washington, D.C. The villa style attached homes at Cascades at Embrey Mill are priced from the upper $400,000s. The Rainier plan is available with and without a walkout lower level delivering three to four bedrooms, two to three-and-a-half bathrooms and up to 2,800 square feet with a two-car front entry garage. The Rainier plan prioritizes space and flexibility via uninterrupted flow between rooms. Top wish list items such as a primary suite located on the main level, walk-in closets, and optional add-ons such as vaulted ceilings and zero entry primary showers attract prospective buyers. Other add-ons include a screened- in porch, patio and patio with screened-in porch. Buyers who need extra space can select a Rainier with a walkout lower-level plan. A community surrounded by a wealth of natural beauty, the Cascades at Embrey Mill offers residents 10 miles of trails and community gardens, pools, parks, a community café and multiple gathering spaces. An easy connection via I-95 to nearby national hotspots allows residents to live a universally fun and fulfilled life just minutes from home. Prospective buyers are encouraged to visit the newly decorated model home at 247 Smokebush Drive to see the Rainier model firsthand. Contact Debora Flora at 703-300-1333 for information.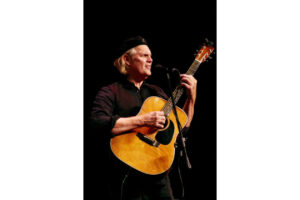 Come join April 8th at 7:30 PM for an evening of music and community at BRUU in Manassas! We are thrilled to welcome Greg Greenway, an acclaimed folk singer-songwriter and social activist, to our stage.
This is a wonderful opportunity
Calling all serious runners, occasional joggers, and weekend walkers of all levels! Participate in the 31st Annual Van Metre 5K Run supporting Children's National Hospital–the event that goes a long way!
Date: Saturday, April 29, 2023
Time: 8:30AM
Location: Broadlands