A familiar face in local politics will make a run for the Prince William Board of County Supervisors in 2023.
Alyson Satterwhite, a Republican, announced her bid to become the next Gainesville District Supervisor today. She plans to challenge sitting incumbent Republican Peter Candland, who has held the job since 2012.
Candland told Potomac Local News he would decide over Christmas whether he would seek a third term. The subject of a recall petition, he's been mired in controversy over the Prince William Digital Gateway, one of the largest data center sites ever proposed, to be located next to the Manassas National Battlefield Park.
Data centers (server farms that power the internet) will dot the landscape next to the hallowed ground if approved. Candland, who lives nearby, stands to make millions on selling his home off Pageland Lane, which he promised to data center developers should the project win approval from the Board of County Supervisors.
For about a year, Candland has abstained from voting on anything related to the project. He's pushed concerned residents who oppose the project — of which there are many — to neighboring District Supervisor Jeanine Lawson.
Satterwhite has echoed the statement made by many Digital Gateway opponents. "This is one of the county's largest and most significant decisions ever, and we don't have a representative in the Gainesville District that can speak for us," said Satterwhite.
After the County Planning Commission blessed the project in the pre-dawn hours of September 15, 2022, a letter surfaced from developers who would build the data centers, denying some initial promises it made. The companies seek to reduce a proposed 60-acre park planned to separate the data centers from the battlefield by 15 to 20 acres. It also eliminates one of two wildlife corridors in the study area. It takes out language stipulating that wildlife corridors should be a minimum of 300 feet in width – meaning no particular size will be required.
Ann Wheeler, Board of County Supervisors Chair At-large, postponed a vote on the Digital Gateway on Tuesday, October 11, citing the public's ongoing concerns and distrust of how the county evaluated the project. The Prince William County Government, not any data center firm, is applying to rezone more than 2,100 acres on which the centers will sit.
Satterwhite said she supports adding data centers outside the county's protected rural areas to grow the tax base. "If you look at the county citizen surveys, 71% said don't mess with the Rural Crescent. I don't think this Board has figured out what they want the future of this county to look like. And, yes, we want commercial [development] to adjust the tax base for our residents, and our homeowners aren't shouldering the tax burden," said Satterwhite.
The Democrats, who have controlled the Board of County Supervisors since 2020, voiced support for the Digital Gateway and voted to approve several other commercial projects, including additional data centers.
While tensions over data centers rise, so does the county's crime rate. So far, 11 poeple have been shot and killed this year in the county, one more than in all of 2021. Drug use, thefts, and assaults are also up in the county, especially in the Balls Ford Road area, outside Manassas, in the Gainesville District.
"We're seeing it increasingly. It's not just in the places in the county where there used to be problems. Just in my neighborhood, we've  nighttime break-ins with cars, so yes, Prince William County has to do better," said Satterwhite.
She wants more protection for children in public schools. A new plan by county schools Superintendent Dr. LaTanya McDade to place unarmed guards in every elementary school does not go far enough. They should be armed, she added.
Satterwhite spent eight years on the county School Board representing the Gainesville District. She ran against Dr. Babur Lateef twice for the School Board Chairman At-large seat and lost during a Special Election in 2018 and the General Election in 2019.
During her tenure, Satterwhite negotiated deals with the Board of County Supervisors to purchase land for John Jenkins Elementary School in Woodbridge, more cash to build Gainesville High School larger than anticipated to accommodate more students and to add more school nurses at all county schools, and 12 new social workers.
Despite the fact Democrats swept the majority of Board of County Supervisors races in 2019 in Prince William, voters turned out for Candland, choosing him over his Democrat challenger by 16 points.
Satterwhite has lived in Prince William County continuously since 2004, as well as a brief stint living in the county from 1995 to 1998. Satterwhite has been married to her husband for 36 years.
Satterwhite's four children ranged from age 23 to 32 and graduated from Battlefield High School near Haymarket. She's now a grandmother of two.
After a brief professional hiatus, Satterwhite is currently the assistant to the Prince William County Board of Equalization, which hears cases of residents who dispute their property assessments. She and her family are also members of McLean Bible Church, the Prince William chapter.
Recent Stories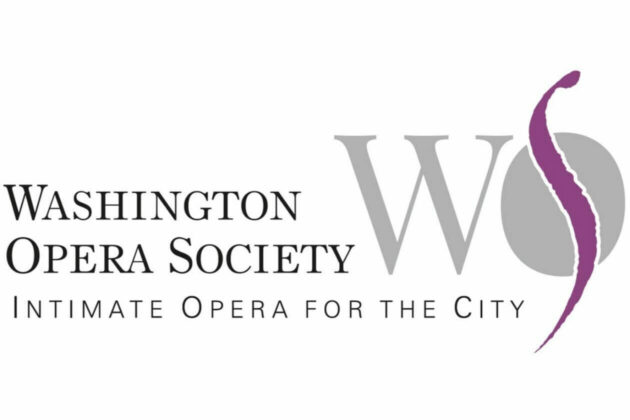 You are cordially invited to the Embassy of Austria for a thrilling evening with Mozart. What a better way to spend Christmas and Hannukah! Our full orchestra and lead singers, some of whom sing at the Met, will appeal to teens as they begin their journey to the classics! We expect to be sold out soon…..Get your tickets now!
Under the Gracious Patronage of H.E. Petra Schneebauer, Ambassador of Austria
~
Julien Benichou, Conductor