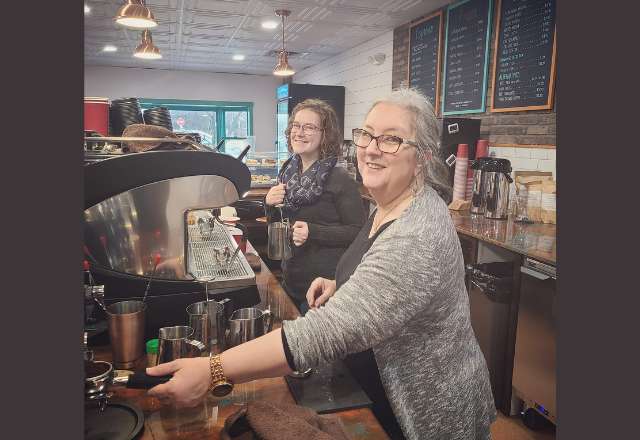 Vita Nova Creatives and Coffee will hold its grand opening on Tuesday, March 29.
According to the cafe's operations manager Jessica Millar, Vita Nova's event will begin at 6:30 am and conclude at 5 pm. During the grand opening, the cafe will sell regular-sized drinks at $1 and hold prize drawings.
Founded by Paula Millar, Vita Nova strives to be not just a neighborhood cafe but a space for local artists. The idea for what would become Vita Nova began after Millar participated in a creative retreat in Waco, Texas, in October 2020. Millar was encouraged after the retreat to open a space where creative types could hang out, enjoy something to drink, and be creative.
The cafe's website has photos of items such as portraits, shoes, and furniture that have been enhanced with original artwork.
Paula and her husband, Tom, have lived in Nokesville for nearly two decades. Paula is joined by her two daughters, Becca and Danielle, and her daughter-in-law Jessica manages the cafe.
The Millar family also serves at Evergreen Community Church, where they participate in outreach programs, youth ministry, and worship.
Millar's sense of community is shown in the choice of the cafe's name, which in Latin translates to "New Life." According to the cafe's website, Millar seeks to share this new life with the local community.
Vita Nova is located at 13051 Fitzwater Drive, on the corner of Route 28. The cafe is open from 6:30 am to 5 pm Monday thru Friday, and 8 am to 5 pm on Saturday.
The cafe is located in the space once occupied by Nokesville Market Deli. The Millar's held a "soft' opening in February.