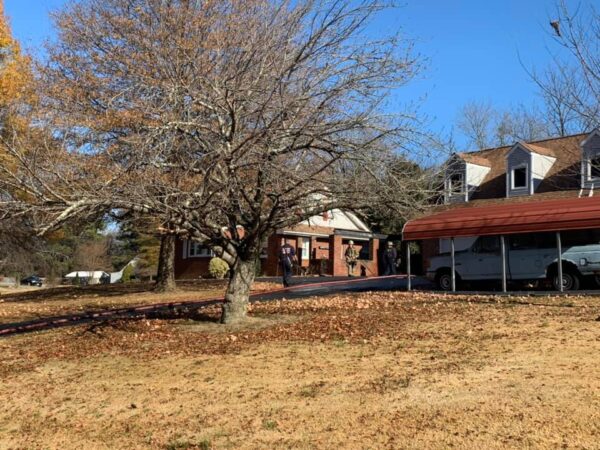 Just before 11 a.m. Wednesday, December 1, Stafford County Fire and Rescue crews were dispatched for a reported structure fire on Clarion Drive, near the intersection of Ferry Road.
The first units to arrive saw fire coming from the second story of a detached garage, which doubles as an apartment, said county fire and rescue spokeswoman Katie Brady.
Crews worked to extinguish the fire within five minutes, she said.
The two occupants of the home left before fire crews arrived. Fire crews reported no injuries.
The occupants are temporarily displaced and are receiving assistance from the American Red Cross.
Smoke alarms alerted the occupants inside the house to the fire, said Brady.
The fire is under investigation by the Stafford County Fire Marshal's Office. SCFR units were assisted on scene by the Fredericksburg Fire Department.