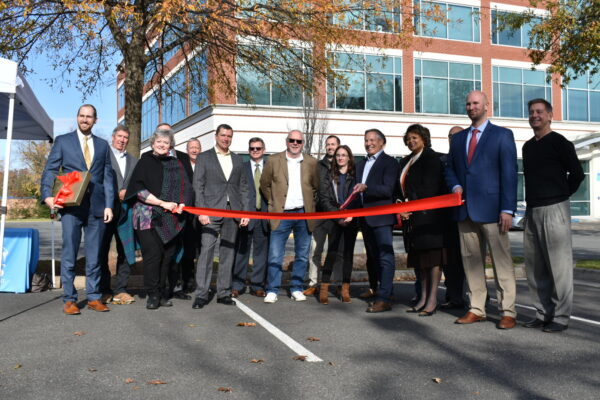 Lam Research Corporation, a Fortune 500 company providing semiconductor fabrication equipment and services, is expanding in Manassas.
Lam Research will open an office at 9300 W. Courthouse Road in Historic Downtown Manassas to support their growing team of equipment installers, service technicians, engineers, and other staff. The company, headquartered in Freemont, Calif., is semiconductor machinery and equipment supplier for Micron – the City's largest employer.
With the first phase of Micron's historic $3 billion expansion in Manassas nearing completion, Lam Research's on-site teams are busy scaling up the installation and maintenance of numerous machines in the wafer manufacturing processes.
As a global supplier of innovative wafer fabrication equipment and services to the semiconductor industry, Lam's equipment and services allow customers to build smaller and better-performing devices. In fact, today, nearly every advanced chip is built with some sort of Lam technology.
"Lam Research is an integral partner in the semiconductor industry's growth and critical manufacturing operations," says City of Manassas Mayor Michelle Davis-Younger. "We're thrilled to have the Lam team locate in the City and look forward to their contributions in designing and building world-class, Manassas-made semiconductors."