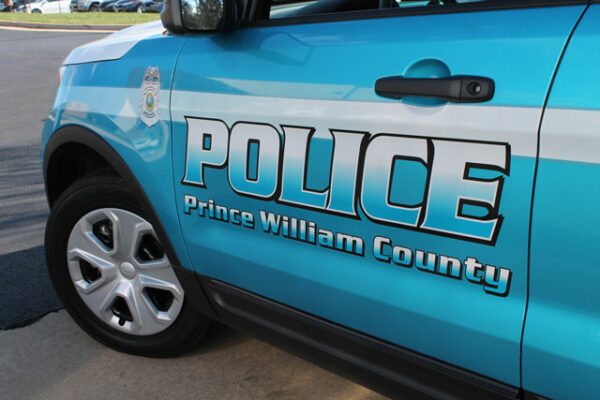 Police nab suspect in Woodbridge robbery
Marion

Marion

From Prince William police: On October 7 at 3:00PM, officers responded to the Avon store located at 13943 Jefferson Davis Hwy. in Woodbridge (22191) to investigate a robbery. The store owner reported to police that an unknown man entered the store and approached him. After a brief verbal exchange, the man, later identified as the accused, pushed the store owner out of the way and went behind the counter to cash register.

The store owner immediately contacted the police. When the accused was unable to open the cash register, he fled out the front door where he encountered responding officers and was detained. No injuries were reported. Following the investigation, the accused, identified as Kareen Lashaw MARION, was arrested.

Arrested on October 7:
Kareen Lashaw MARION, 36, of 1030 Gardenview Lp. in Woodbridge Charged with attempted robbery
Court Date: Pending | Bond: Unavailable
Armed robbers force employees to ground at Woodbridge tobacco shop
From Prince William police: On October 7 at 11:42AM, officers responded to the Tobacco Center located at 16669 River Ridge Blvd. in Woodbridge (22191) to investigate a robbery. The investigation revealed that two unknown men entered the business through the rear door while brandishing firearms and immediately forced an employee onto the ground.

One of the suspects stayed with the employee, while the other suspect entered an office and forced a second employee to the ground. The suspect took money and phones from the office before both suspects fled out the back door. No injuries were reported. A police K-9 searched the area for the suspects who were not located. An undisclosed amount of money and two iPhones were reported missing.

Suspect Descriptions:
A white male, possibly in his mid-20's, wearing all black clothing
A black male, possibly in his mid-20's, wearing a grey/blue hooded sweatshirt, grey sweatpants and carrying a grey duffle bag
Fredericksburg man faces additional charges 
Dover

From the Stafford sheriff's office: On October 5 at 3:55 p.m., Deputy C.R. Szentkuti responded to the Days Inn on Simpson Road for a report of an intoxicated person. Upon arrival, he located the suspect who was unsteady on his feet and appeared under the influence.

The suspect provided deputies his identification information which was determined to be a false identity. Deputy Szentkuti was able to correctly identify the suspect as Shane Dover, 35, of Fredericksburg. Dover was placed in handcuffs and attempted to run away, but was quickly apprehended by Sergeant J.J. Kreider.
The deputies learned Dover was wanted out of King George for a felony probation violation and failure to appear. During the investigation, controlled substances were found in Dover's possession. Dover was charged with two counts of possession of a controlled substance, providing false identification to law enforcement, identity fraud to avoid arrest, fleeing from law enforcement, escape, and public intoxication. He was held without bond at the Rappahannock Regional Jail.
Cinder block used to smash glass at Lake Ridge smoke shop
From Prince William police: On October 8 at 12:18AM, officers responded to the VA Smoke Shop 2, located at 1410 Old Bridge Rd. in Woodbridge (22192) to investigate a robbery. Upon arrival, officers observed damage to the front door. Video surveillance footage revealed that an unknown man used a cinder block to force entry into the business through the glass portion of the front door. While inside the suspect took property including vaporizers and vape pods before fleeing on foot. A police K-9 searched the area for the suspect who was not located.
Suspect Information:
A black male wearing a head covering, a bandana over his face , a t-shirt, and sweatpants
Catalytic converters stolen from commuter lot
From the Stafford sheriff's office: Route 17 Commuter Lot, 10/7, 8:24 a.m. Catalytic converters were stolen off of three Ford F350 vans parked in the lot. The thefts are believed to have occurred between 4:30 p.m. on October 6 and 8 a.m. on October 7.
Thief dips miss into plastic storage bins
From the Stafford sheriff's office: 125 Washington Square Plaza, Walmart, 10/7, 9:29 p.m. The suspect attempted to leave the store with numerous items concealed in two plastic storage bins. The suspect fled when confronted by a loss prevention employee. The suspect is a white male, approximately 5'9" and 200 pounds, with brown hair.
Truck takes out mailboxes
From the Stafford sheriff's office: Boxelder Drive, 10/7, 4:38 p.m. Two mailboxes were struck by a vehicle. Security footage showed a semi-truck with a red cab strike the mailboxes at 6:38 a.m. on October 7.