Fredericksburg will receive two new sculptures into the City's public art inventory. The City Council accepted theses pieces at its August 24 meeting.
More from a city press release:
The two donated works are "Three Musketeers" by Michael Bednar and "Re:Aman" by Anthony Heinz May. Both of these sculptures were installed in October 2019 as part of the Fredericksburg Arts Commission's Public Sculpture Program.

Since 2016, the Fredericksburg Arts Commission has selected six self-supporting, outdoor public sculptures to be displayed in prominent locations in Fredericksburg for eleven months. Funding for the current installation October 2019 through September 2020 was provided by the Fredericksburg Economic Development Authority, Mary Washington Healthcare, and Rappahannock Development Group.

The works are located at Fall Hill Ave & Village Lane, Wolfe Street & Kenmore Avenue, Train Station, Heritage Trail at Old Mill Park, Dixon Park and Mary Washington Healthcare Campus. Designed to be visible for all who pass by, people have often been seen admiring and photographing these artworks.

The program director, Mr. Preston Thayer, worked with the two creator artists who offered to donate their works to the City. "Re:Aman" will remain along the Heritage Trail near the entrance to Old Mill Park. "Three Musketeers" will be moved from Dixon Park to the Wolfe Street Triangle in September.

A new piece that was selected for the new, fifth year of the Public Sculpture Project will be placed at Dixon Park in October. Thayer stated in the press release, "the works have low maintenance requirements, and are offered at a good time for the City. Sited as they are at trails and parks — some of the City's most used assets during the Covid-19 pandemic – our outdoor sculptures provide a sense of excitement and 'place' while encouraging safe physical activity.?"
For more information about the City's public art and where to find each of the works, please visit FredArts.com or call 540-372-1086.
Recent Stories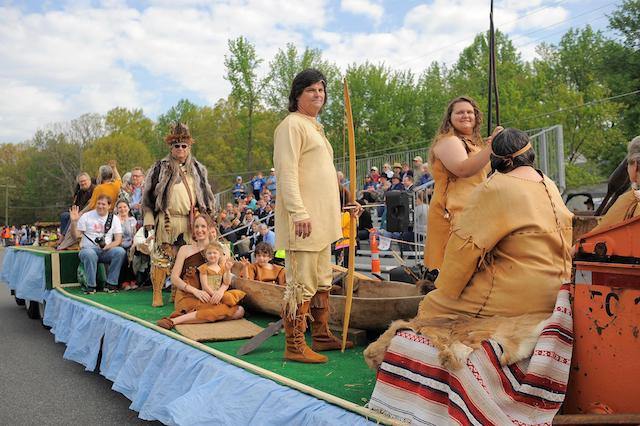 The Patawomeck Tribe of Virginia have sent a cease and desist letter to Rick and Jerilynn MacGregor in response to a letter entitled "Where is the Patawomeck Indian Tribe of Virginia Inc. Recognition Does Not Equal Legitimacy September 2022". The letter was sent to the tribe and the Stafford County Board of Supervisors in September 2022 questioning the legitimacy of the tribe claiming that there is no documentation supporting the Patawomeck as an indigenous tribe.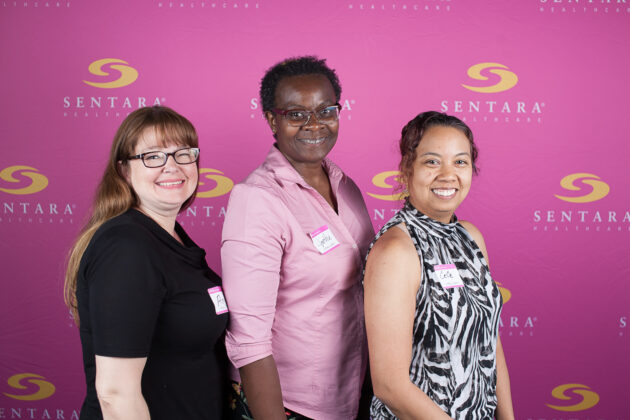 Join Sentara Northern Virginia Medical Center for Sentara Ladies Night Out on October 12, 2022 from 5-7:30 p.m.!
This in-person event held at Old Hickory Golf Club, 11921 Chanceford Drive, Woodbridge will include:Complimentary mini spa treatments, Delicious appetizers & desserts, Shopping with local vendors, Women's health Q&A panel with local physicians, FREE health screenings to check Blood Pressure, Cholesterol, A1C & Body Mass Index.
Cash bar available. First 100 guests to arrive will receive a complimentary gift bag.
$25 per person – advance online purchase (via Eventbrite link)$30 per person at the door. Click here to purchase tickets today. All proceeds benefit the Sentara Cancer Network Resource Center on the campus of Sentara Northern Virginia Medical Center in Woodbridge. This event is sponsored in part by Prince William Living, 97.1 WASH-FM and HOT 99.5.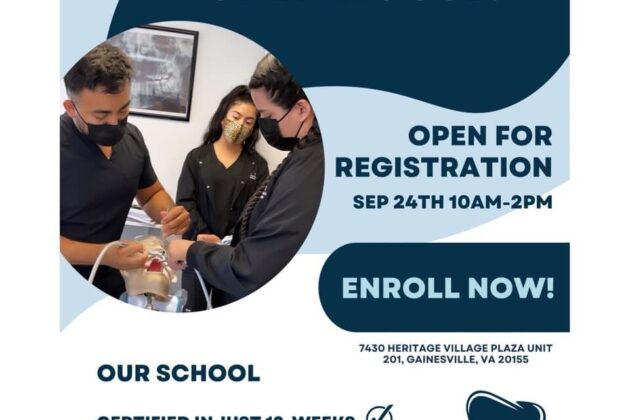 Interested in becoming a dental assistant? Join Advanced dental assistant training school located in Gainesville, VA.
Only school that guarantees everyone a job placement!
It's a Stafford Christmas tradition! Run with us on Saturday, December 10th on a 3-mile course along the rolling hills of Mine Road. Kids 12 and under can join the fun in the Reindeer Run! Costumes are always encouraged – we've seen
It's a Stafford Halloween tradition! Run or walk with us on Saturday, October 29th and take on Halloween Hill in the 5K! Kids 12 & under, you can run with your friends in the Monster Mile. Costumes are encouraged and prizes