Eric Olsen is running for Stafford Commonwealth's Attorney. He has held the position since 2011 and has prosecuted crime in Stafford since 1989.
Name: Eric Olsen
Party: Republican
Town: Stafford
Running for: Stafford Commonwealth's Attorney
Website: VoteEricOlsen.com, Facebook
Work: Pastor and Administrative Assistant
Education: Ferry Farm Elementary
Montfort Academy
James Monroe High School
Mary Washington College
Community Involvement: I have been in the Stafford Commonwealth's Attorney's Office for 30 years.
Questions and Answers
PL: What are the top three major issues facing the district you wish to represent? 

Olsen: Gun Violence
Impact that growth has on the criminal justice system
Victims rights.
PL: What concrete solutions do you propose to address these issues?
Olsen: By holding offenders accountable; by using diversion programs, drug court and probation for first offenders; and by tenaciously prosecuting violent and recidivist offenders with my 30 years of prosecution experience. I have been able to meet the challenges that come with a complex criminal justice system in a fair and balanced manner, protecting the rights of the accused and the rights of victims. This is what law-abiding citizens expect from the public prosecutor.
PL: From your perspective, what is the job description of the office you're seeking?
Olsen: To be a minister of justice.
PL: What expertise will you bring to the office?
Olsen: 30 years as a prosecutor here in Stafford. Virginia's Prosecutor of the year in 2008. My expertise in the area of child abuse led to me being asked to testify before the Senate Judiciary Committee in the hearings held on the USA Gymnastics scandal in 2017.
PL: Do you feel that the average citizen is well-informed and understands the workings of local government?
Olsen: Most citizens know that the District Attorney is the public prosecutor for their county.
PL: Have you ever made any mistakes in your public life? How have they affected you?
Olsen: We all make mistakes. The key is to learn from them.
PL: Our readers want leaders in local government. Why should they vote for you?
Olsen: I am a leader in my community as the public prosecutor, in the Commonwealth of Virginia as past president of the Virginia Association of Commonwealth's Attorneys and on the national level as vice president of the National District Attorney's Association. A vote for me is a vote for the experienced prosecutor that I have been since first being elected in 2011.
Recent Stories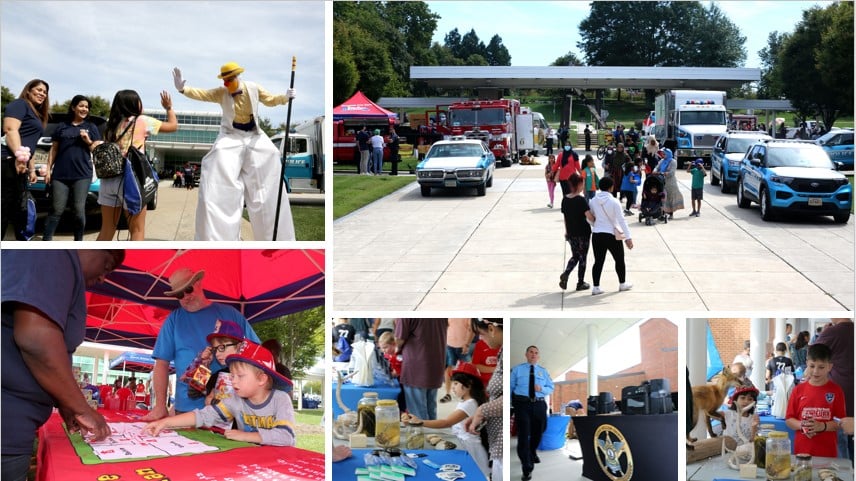 The Prince William County Police Department will host a community fair on Saturday, Sept. 24, 2022, to celebrate the county's diversity, embrace unity among the various communities in the county, and to showcase the many facets of police work in the county with displays, fun activities, appointments with a recruiter, pet adoptions and much more.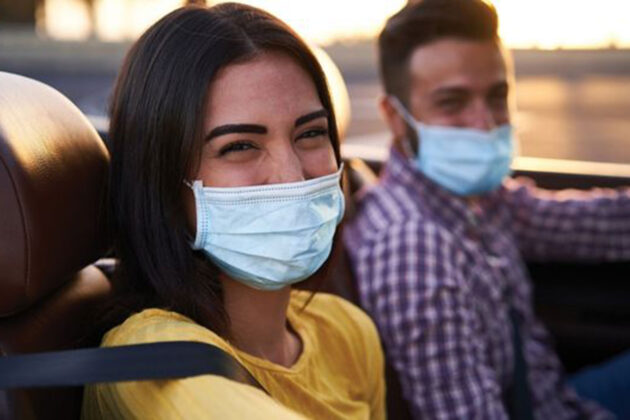 Get a free flu shot and drive away the flu this season! On Saturday, October 1, 2022, from 10 a.m. until 2 p.m., Sentara Northern Virginia Medical Center will host a free drive-thru flu shot event while supplies last at Christ Chapel, 13909 Smoketown Road, Woodbridge, VA 22191. This is a first come, first served event. This free event is available for adults, 18 years of age and older. Patients will receive a flu shot without ever leaving the comfort of their vehicle. Masks are required in order to receive a flu shot. This is a rain or shine event. No appointment needed!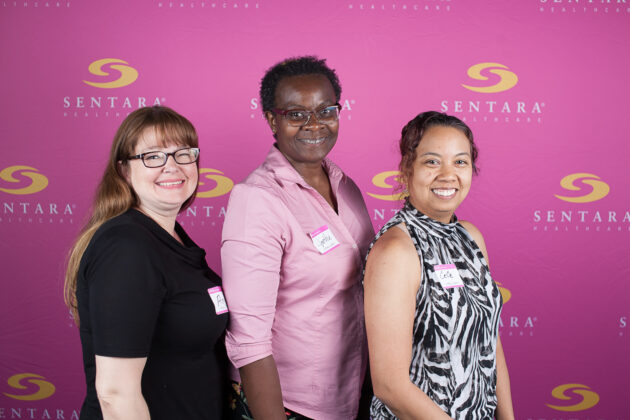 Join Sentara Northern Virginia Medical Center for Sentara Ladies Night Out on October 12, 2022 from 5-7:30 p.m.!
This in-person event held at Old Hickory Golf Club, 11921 Chanceford Drive, Woodbridge will include:Complimentary mini spa treatments, Delicious appetizers & desserts, Shopping with local vendors, Women's health Q&A panel with local physicians, FREE health screenings to check Blood Pressure, Cholesterol, A1C & Body Mass Index.
Cash bar available. First 100 guests to arrive will receive a complimentary gift bag.
$25 per person – advance online purchase (via Eventbrite link)$30 per person at the door. Click here to purchase tickets today. All proceeds benefit the Sentara Cancer Network Resource Center on the campus of Sentara Northern Virginia Medical Center in Woodbridge. This event is sponsored in part by Prince William Living, 97.1 WASH-FM and HOT 99.5.
It's a Stafford Christmas tradition! Run with us on Saturday, December 10th on a 3-mile course along the rolling hills of Mine Road. Kids 12 and under can join the fun in the Reindeer Run! Costumes are always encouraged – we've seen
It's a Stafford Halloween tradition! Run or walk with us on Saturday, October 29th and take on Halloween Hill in the 5K! Kids 12 & under, you can run with your friends in the Monster Mile. Costumes are encouraged and prizes