As transportation officials search for a solution for Route 28 congestion, The Northern Virginia Transportation Authority's proposal, dubbed "Alternative 2B," the most popular idea for relieving local congestion, has generated strong opposition from local preservation and conservation agencies concerned about historical and environmental impacts.
If approved, Alternative 2B would extend Godwin Drive from Sudley Road near the Manassas Mall, between the Lomond neighborhood in Prince William County and residential neighborhoods in Manassas Park, across a new bridge over the Bull Run River connecting to Route 28 in Fairfax County.
Historical Impacts
In a letter dated September 11, 2017, James Lighthizer, President, Civil War Trust letter, stated Alternative 2B "would have a significant negative impact on Bull Run Regional Park, which includes significant acreage associated with the Battle of Blackburn's Ford…one of the first notable engagements of the Civil War, with 151 estimated casualties."
According to Lighthizer, the acreage through which the northern part of Alternative 2B would cut, particularly the land contained in Bull Run Regional Park, is located well within the potential National Register Boundary and the "core" battlefield boundary as determined by the federal Civil War Sites Advisory Commission (CWSAC) and its Report on the Nation's Civil War Battlefields.
"The Trust strongly believes that Alternative 2B is incompatible with the historic character of the Bull Run Regional Park and would significantly degrade the integrity of the hallowed ground of the Blackburn's Ford Battlefield, the quality of the visitor experience, as well as the area's scenic and historic viewshed," said Lighthizer.
"Moreover, by crossing Bull Run Regional Park, Alternative 2B threatens potential prehistoric and historic archeological resources that may be present in the path of this proposed alternative."
Lighthizer said and additional problem is that federal Land and Water Conservation Fund (LWCF) monies were used in the development of Bull Run Regional Park. Alternative 2B would trigger Section 6(f) of the LWCF Act, requiring the selection of appropriate replacement property – only after the project sponsor has demonstrated that no practical alternative exists to the use of parkland.
Further, Section 4(f) of the U.S. Department of Transportation Act on 1966 would also apply, requiring that there be no feasible and prudent avoidance alternative to the use of the land bisecting Bull Run Regional Park necessitated by Alternative 2B.
"We recognize the importance of improving transportation infrastructure in Prince William County, but we do not believe that achieving progress on this front and maintaining the integrity of the Commonwealth's Civil War battlefields need be mutually exclusive…It is our hope that the Executive Committee will eliminate Alternative 2B and explore other reasonable alternatives, to be considered in consultation with interested parties."
Environmental Impacts
Paul Gilbert, Executive Director of Northern Virginia Regional Park Authority (NOVA Parks), addressed a letter to Prince William County Director of Transportation Rick Canizales, citing his concerns with Alternative 2B as well.
"The primary goal of NOVA Parks is to acquire, preserve and protect regionally significant areas of exceptional natural, environmental, historic cultural, recreational or aesthetic value. Accordingly, we are strongly opposed to Alternative 2B, which would be devastating to the extremely valuable resources in and around Bull Run Park," said Gilbert.
Bull Run Regional Park contains over 1,500 acres of open space and is part of NOVA Parks' 5,000 acres along the Bull Run and Occoquan Rivers. Consisting primarily of undeveloped areas of forest, field and wetland habitat, this property provides regional watershed protection and public access along Bull Run.
The park preserves one of Fairfax County's most significant greenways, supporting an ecosystem of numerous wildlife species, and makes significant contribution to habitat conservation in the region. The extensive strand of Virginia bluebells, which follows along miles of the Cub Run and Bull Run stream valleys, is considered to be the largest in the region.
Acquired between 1950's – 1970's, the parklands are a major Resource Protection Area in Fairfax county, buffering environmentally sensitive areas along Bull Run and its tributaries. They are also an important resource for water quality and biological value: filtering runoff, absorbing nutrients and storm water flows. "Alternative 2B would seriously degrade the very resources that NOVA Parkes sought to protect from development many years ago," said Gilbert.
In addition, because Bull Run Regional Park was developed with assistance from the federal Land and Water Conservation Fund (LWCF), as part of the LWCF conversion use process, the Northern Virginia Transportation Authority (NVTA) would be required to demonstrate that there is no practical alternative to the use of park land and receive approval from the agencies that administer the grant program, including the U.S. Department of Interior, the Virginia Department of Conservation and Recreation, and NOVA Parks.
"The primary value of the resources within Bull Run Regional Park is that it functions ecologically as part of a contiguous 5,000-acre natural area. Therefore, NOVA Parks believes it will be extremely difficult to locate replacement land in Northern Virginia that provides resources of the same usefulness and value, especially to wildlife and water resources," said Gilbert.
Bull Run Regional Park is also a Section 4(f) resource under the U.S. Department of Transportation Act of 1966, requiring evaluation of avoidance alternatives. "It appears the other alternatives better meet the avoidance and minimization criteria for Bull Run Regional Park," Gilbert said. "For all these reasons, NOVA Park is strongly opposed to Alternative 2B and recommends this alignment be eliminated."
Next Steps
NVTA is expected to complete an 18-24 months environmental impact study on Alternative B and other proposed Route 28 congestion-reducing route options. Once a decision is made on which option to fund, the Route 28 congestion-reducing project could be completed as soon as the end of 2024.
Recent Stories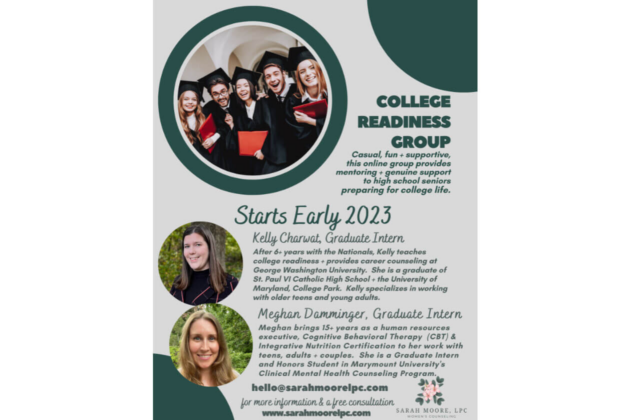 High School Senior Anxious about College Life? Our amazing graduate interns, Meghan Damminger and Kelly Charwat are starting an affordable College Readiness group in early 2023. Working out day and time. Please email [email protected] to set up a free consultation after the Thanksgiving holiday. And yes, Meghan and Kelly have a few openings for individual clients as well. Their rate is $45 per session. [www.sarahmoorelpc.com](http://www.sarahmoorelpc.com/?fbclid=IwAR3ZlfQnSLVRCc78HbTZutDYZErTctC_5pl- zt4eo_wjQo1gF6uHS–k32g).