Party Store owner and Balloon Decorator Annia Jaffa will present at 1 Million Cups Prince William on Wednesday, Jam. 18, 2017.
From Jaffa:
I retired in 2014 to open the party supply store in Woodbridge. My prior experience was 30 years as a telecom professional with a major corporate firm.

As a new entrepreneur I have learned lot about the party industry becoming involved with the community and listening to my customers and clients. I have taken balloon decorating classes, attending the World Balloon Convention and taken several party and balloon workshops. I have also extended balloon decorations as a major service to my customers and clients.

In 2015, we were awarded the Thumbtack's Best of 2015 in the Event Decorators category. This award was a direct result of customer reviews.

In 2016 were awarded the Red Tricycle's "Totally Awesome Award Phenomenal Party Supply Stores" category.

Award is based on parents voting for their favorite stores in each city.

NyeasParty also supports the community and provides discounts to all teachers and military personnel.
Editor's note: Potomac Local Publisher Uriah Kiser is 1 Million Cups Prince William volunteer organizer.
Recent Stories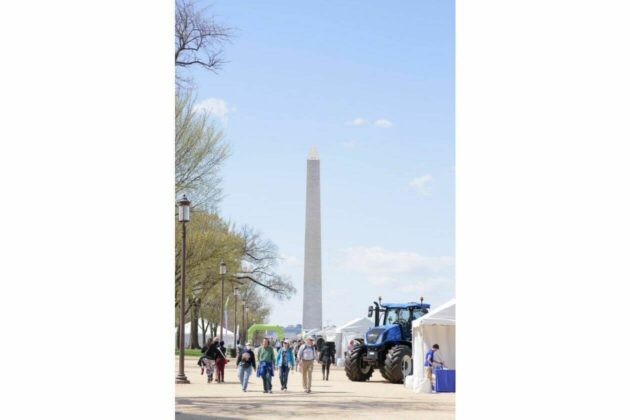 From Sunday, May 14 through Tuesday, May 16, the Association of Equipment Manufacturers (AEM) will be on the National Mall to host the Celebration of Construction on the National Mall from 9:00am – 5:00pm with construction equipment and technology on display for the public to experience.
The event will span the National Mall from 9th to 14th Streets NW. This free public event is a unique opportunity for families with young children and anyone who wants to see the equipment building the world's infrastructure. From excavators to bulldozers to paving equipment – it'll be a fun event for everyone!
Visit the link here to learn more details about the event.