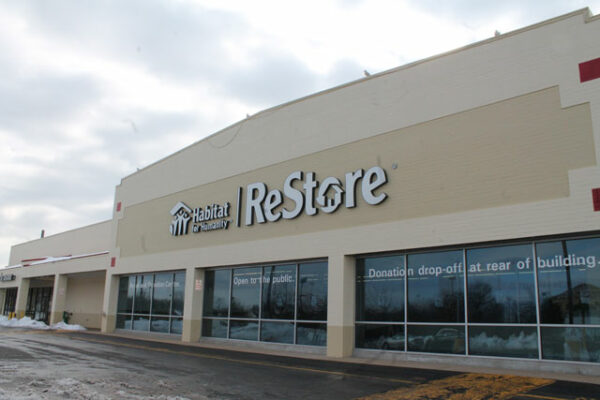 They've spent the past three months stocking, staging, and polishing.
At Habitat for Humanity's new Manassas store, every appliance is checked to ensure it's in working order; that every ceiling fan rotates, and that every piece of furniture has the nuts and bolts needed before customers arrive.
"I grabbed six screws to put in a mirror out there on the floor," said Chris Butler, 19, whose working his first regular job. "I need to make sure it's fixed."
On Saturday, Habitat for Humanity Prince William will open the largest "Re-Store" in the Washington, D.C. region. Located inside an old Food Lion on Hastings Drive, this 38,541-sqaure foot floor space the new center of the charity's operations.
Living room, bedroom, and dining furniture sprawl across the floor that once contained aisles of groceries. In what used to be a butcher shop, appliances line the wall waiting to be tested to see how well they work. In the old deli, even more, merchandise is staged and ready to go.
[ngg_images gallery_ids="597″ display_type="ds-nextgen_royalslider"]
When the doors open to the public for the first time at 8:40 a.m. Saturday, it should go fast.
"Is it open yet," a woman asked from the driver's seat of her SUV passing by the front of the store.
The grand opening is a week later than originally planned, thanks to last weekend's #sNOVAlanche storm that dumped two feet of snow across the area.
There is excitement in the air not only for would-be customers but also for those who work and volunteer with Habitat for Humanity.
"A big box Re-Store has been the vision for a long time," said Habitat for Humanity Prince William President Traci DeGroat. "Between this store and the new Woodbridge location, it's going to be a really big box store."
The charity will also open a large Re-Store in the portion of an old Food Lion store at Prince William Commons on Prince William Parkway in Woodbridge later this year. Both stores fund the multiple charitable endeavors Habitat takes on each year.
In 2015, the charity helped 25 families and completed 25 projects. They include building new homes for deserving families, to clearing storm water retention ponds from debris to ensure the water that flows into the Potomac River is cleaner.
The store is two-and-a-half times larger than the old Re-Store on Center Street in Manassas. Eventually, the charity will relocate its offices here, too.
Following Saturday's 8:40 a.m. ribbon cutting, shoppers will be allowed inside for the first time. From 11 a.m. to 3 p.m., four food trucks will serve eats, and Bach-to-Rock will hold musical performances from 3 to 5 p.m.
The store continues to seek donations of household goods. Loading docks at the rear of the store make it easy for people to donate.
Habitat is also looking for volunteers to help run the cashier's desk, answer phones, and to look up the value of items donated so they can be priced at up to 90% off retail value and put out on the sales floor.
"One time, we got a teapot with a trademark that was active from 1898 to 1915 and we didn't know the value of it," explained DeGroat. "We could use an appraiser."