When one solution to traffic congestion opens, another problem can appear.
In this case, a new backup has formed on Interstate 95 north on weekday mornings. Just before the entrance to the 95 Express Lanes, there is major congestion as drivers slow to read all of the signs warning them they need an E-ZPass to enter the toll lanes.
Drivers also need to merge left to enter the lanes – a move that's counterintuitive as many drivers are used to entering and exiting highways from the right.
"VDOT is aware of congestion that has developed on Interstate 95 northbound on weekday mornings in Stafford County, leading up to the new Express Lanes entrance just north of Exit 143/Aquia and Garrisonville. This is a new congestion pattern that has developed after the opening of 95 Express Lanes in December 2014," said Kelly Hannon, Virginia Department of Transportation spokeswoman.
We were tipped off about the new delay when we spoke with commuters at the newly expanded Staffordboro Commuter Lot just off Route 610 in North Stafford. They told us drivers now use back roads in Stafford County, from Route 17 to get to Route 610, to avoid the congestion on I-95. Once on Route 610, they pull into the Staffordboro lot, park, and then catch a ride to work.
"We are concerned about the congestion and are discussing long-term solutions that could reduce this queue in the future. However, any reduction will likely require new vehicle capacity and construction, and would take time to develop," added Hannon.
One solution to the problem is adding a fourth lane to I-95 from Centerpoint Parkway near the Stafford Regional Airport to Route 610, in North Stafford. A similar project dating back to 2008, widened a six-mile stretch of I-95 from the Occoquan River to Newington at a cost of $123 million.
Former Delegate Mark Dudenhefer, who now seeks reelection, is a proponent of widening the highway in Stafford.
"When the Express Lanes moved down there, I knew that wasn't going to be the end all, be all solution for traffic problems in the area," said Dudenhefer.
He is also keen on funding the construction of collector-distributor lanes between Route 3 in Fredericksburg, across the Rappahannock River, to Route 17 in Stafford County. Those lanes would allow drivers traveling between the two major thoroughfares the option of using the collector-distributor, or CD lanes, without merging onto the mainline of I-95. The lanes would be similar to CD lanes on I-95 exit 156 at Dale City.
Much of the environmental work on the collector-distributor lanes has been complete. A public hearing on the project, to include a new Rappahannock River crossing, is slated for later this summer.
"We can't put new lanes on the bridge we have now, so we'd have to put a new crossing over the river," said Hannon.
When it comes to widening a portion of I-95, there has been some preliminary work engineering work done on this project, such aerial surveying.
Both of these projects, however, were put on hold and, like many other projects across the state – including the Bi-County Parkway in Prince William County – must be scored by the Commonwealth Transportation Board through what's known as the HB-2 process. It's a way for the state to prioritize the most important transportation projects that relieve congestion, say state officials.
Dudenheher charges state transportation officials are playing politics with highway funding by forcing these projects through the HB-2 process.
"It was highly political, and now we're all suffering," said Dudenhefer.
In the meantime, Virginia transportation officials are working with Transurban, which operates the I-95 E-ZPass Express Lanes, to find temporary solutions to the problem.
"Together we are working on several immediate solutions to provide relief, including dynamic pricing and dynamic messaging to encourage users to exit the facility earlier to balance traffic in the general purpose lanes and Express Lanes," said Hannon.
Recent Stories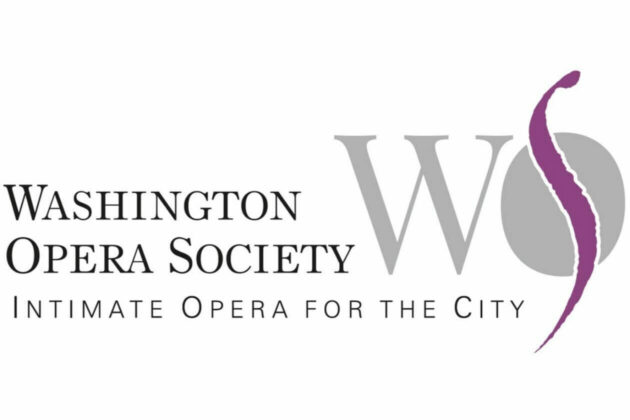 You are cordially invited to the Embassy of Austria for a thrilling evening with Mozart. What a better way to spend Christmas and Hannukah! Our full orchestra and lead singers, some of whom sing at the Met, will appeal to teens as they begin their journey to the classics! We expect to be sold out soon…..Get your tickets now!
Under the Gracious Patronage of H.E. Petra Schneebauer, Ambassador of Austria
~
Julien Benichou, Conductor