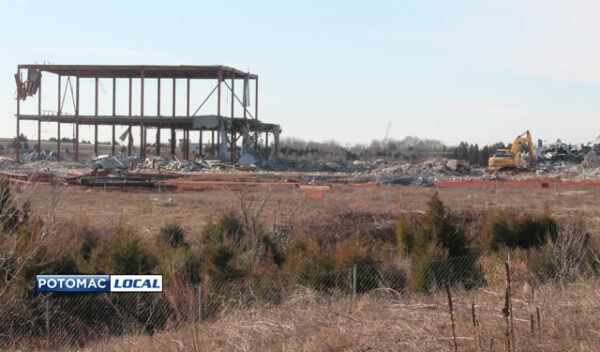 MANASSAS, Va. — A $175-million lab complex that never was completely built is coming down.
Steel that in 2010 was going to be turned into a biotech lab and research space for Covance is being torn down after they were left to rust when the company abandoned the project. The parcel of land on the Prince William County / Manassas City boarder on which the unfinished building sits is in the heart of Prince William County's Innovation Technology Park that includes the FBI's Northern Virginia Resident Agency, a data center, and a George Mason University research lab.
Covance still owns the parcel of land the demolished building sits on and there have been no companies announced to fill the space.
"You can't leave an uncompleted structure up indefinitely," said Prince William County spokesman Jason Grant.
The county is not paying for the demolition at the unfinished build that sits near the confluence of Va. 234 and Godwin Drive.
The county's economic development office continues to sell the complex to potential investors. It's proximity to Interstates 66 and 95, as well as Dulles International Airport, are some of the key selling points for the Innovation Park.
Recent Stories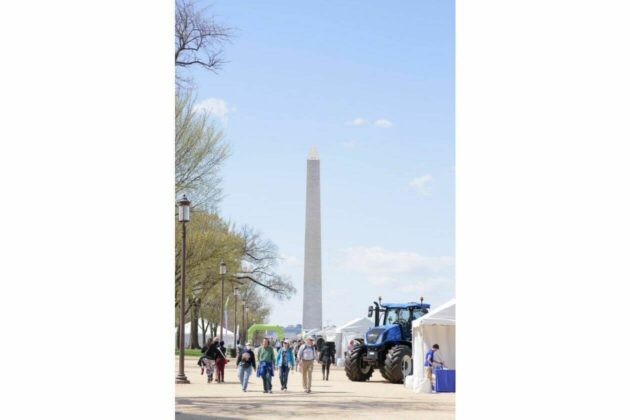 From Sunday, May 14 through Tuesday, May 16, the Association of Equipment Manufacturers (AEM) will be on the National Mall to host the Celebration of Construction on the National Mall from 9:00am – 5:00pm with construction equipment and technology on display for the public to experience.
The event will span the National Mall from 9th to 14th Streets NW. This free public event is a unique opportunity for families with young children and anyone who wants to see the equipment building the world's infrastructure. From excavators to bulldozers to paving equipment – it'll be a fun event for everyone!
Visit the link here to learn more details about the event.