Editor's note: This is the first is a series of stories in October that will explore some of the more haunted places in and around Virginia's Potomac Communities.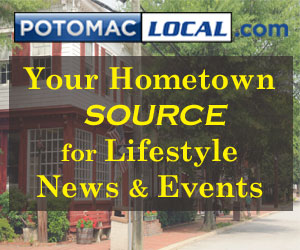 MANASSAS, Va. — Manassas is a small city teeming with landmarks and a harried history that dates back to before the Civil War. One of these historical landmarks, the Olde Towne Inn, has its share of haunted history and paranormal activity that will make even the biggest skeptic a believer.
The Olde Towne Inn on Main Street in Old Town Manassas has been a local hot spot for residents to grab a bite or a drink, or for tourists staying in the Washington area. And while people may have come to expect great service and a good night in Manassas, what they may not expect is a ghost showing them a good time.
Inn employees and guests alike have reported strange sounds and sites on the property, with many of the reports coming from rooms 50, 52 and 54. One recent report of activity took place in room 54 at the hotel.
"The wife reported the sound of something crashing to the bathroom floor, but said when she and her husband rushed to the door, absolutely nothing was broken. Although they felt uneasy, they tried to get some sleep," said Lisa Sievel-Otten of the Manassas Museum.
While they may have tried to shrug it off, the spirit had other ideas, waking the couple by tugging on their mattress, which immediately alerted the couple, who searched the room to find it empty. Their initial reaction was that it may have been an animal in the room but could find nothing. Again shrugging off what had happened, the wife returned to the bed where she witnessed her husband levitating, before falling on to the floor from the bed.
And who is the ghostly perpetrator responsible for these reports? Many believe it to be from a Miss Lucy, a young and playful spirit from the time of the Civil War – a key time period in Manassas' history.
The next morning, the couple reported the occurrence, and the staff replied, "'Oh, that's Miss Lucy up to her old tricks. She usually stays in Room 52, but sometimes she wanders into rooms nearby,'" said Sievel-Otten.
Was this the presence of a Civil War period other-worldy spirit, amusing herself by interacting with guests? Or is it simply an overreaction to a long night and a need for rest? Take a trip to see the Olde Towne Inn, and you may be able to discover the truth for yourself.
Want to hear more about the local haunts of Manassas? Then consider taking a Spirited Past Tour during the Halloween season, hosted by the Manassas Museum. The tours will take place at the end of October.
Recent Stories

We are a volunteer citizen group identifying voter registrants who moved away from Prince William County or Virginia long ago without telling the Department of Elections and who are not being found by the Department of Elections.
You will follow a sound research process that our election integrity team provides. You will receive about 30 registrants a month that we believe may no longer live in Prince William County.
You will be thoroughly trained at a session in September.