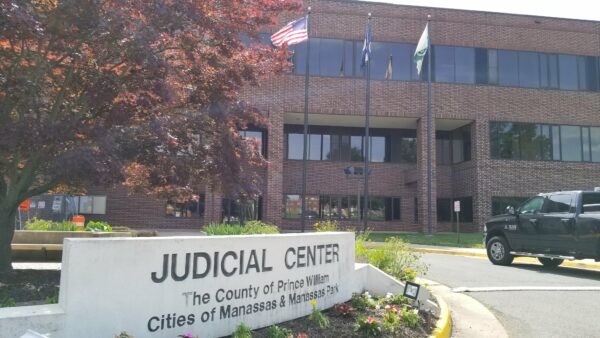 Daquan Artis Tinker is guilty of attempted aggravated murder, aggravated malicious wounding, two robbery charges, and four firearm use in the commission of a felony in a 2019 shooting and robbery in Woodbridge, the Prince William County Commonwealth Attorney's Office states in a press release.
Tinker will be sentenced in July. More in a press release:
Prince William County Commonwealth's Attorney Amy Ashworth announces the successful prosecution of Daquan Artis Tinker arising from the December 19, 2019, attempted aggravated murder, robbery, and malicious wounding of two victims in Woodbridge, Virginia. Mr. Tinker pled not guilty to eight charges and after a jury trial, was convicted on March 15, 2023, of attempted aggravated murder, aggravated malicious wounding, two robbery charges, and four use of a firearm in the commission of a felony charges.

On December 19, 2019, at 1:43AM, police responded to Pearson Drive in Woodbridge
to investigate a shots fired call. When officers arrived, they located one male victim, suffering from a gunshot wound. One victim, identified as a 33-year-old man, was found by officers in the street of the above location with a gunshot wound and assault wounds to the upper body. The other victim was a man that was pushed down and held at gunpoint. Both men were robbed. Responding officers provided immediate first aid to the gunshot wounded victim until fire and rescue personnel arrived and the victim was flown to a local hospital with life-threatening injuries. He survived his injuries.

The investigation revealed that the victims had just returned to their home in Woodbridge after gambling at the MGM National Harbor Casino in Oxon Hill, Maryland. As they exited their car, they were approached by multiple masked men who had just pulled into the driveway behind them. During the encounter, one victim was assaulted and then shot in the upper body before the suspects took an undisclosed amount of money and a cell phone from him. The suspects fled the scene in a dark colored SUV prior to police arrival. Through investigation, the police were able to determine that the victims had won a significant amount of money at the MGM Casino. Video footage from inside the MGM revealed that the suspects had followed the victims around the casino until the men left. The suspects then followed the victims into the parking garage and as they home to Woodbridge where they robbed them of the cash.

On March 2, 2020, detectives with the Violent Crimes Unit obtained warrants for the arrest of the three men in connection to the shooting: Daquan Tinker, Javontae Smallwood, and Tavon Vines. This investigation was aided by the Federal Bureau of Investigation, the Fairfax County Police, and investigators with the MGM National Harbor.

Mr. Tinker will be sentenced by the Honorable Robert Coleman who presided over the seven-day jury trial. The sentencing hearing will take place on July 7, 2023. The maximum punishment is life in prison. Mr. Smallwood previously pled no contest to two counts of Robbery for his involvement in the crimes. Mr. Smallwood was sentenced on September 9, 2022, to thirty (30) years in the state penitentiary with fifteen (15) years suspended condition upon his good behavior upon release to be supervised by probation.

The case was prosecuted by Senior Assistant Commonwealth's Attorney David M. Husar and Senior Assistant Commonwealth's Attorney Alex Brandler. The Office of the Commonwealth's Attorney would like to commend the Prince William County Police Department and the Federal Bureau of Investigation for their investigation of the case, as well as Elena Latham with the Commonwealth's Attorney's Victim/Witness Program, for the assistance she provided the victims in this case.

Amy Ashworth, Commonwealth's Attorney, offered the following comment about this case: "The perpetrator went to great lengths to bring violence to this community by following
the victims around the casino in Maryland and then following them as they drove home to Woodbridge. My Office went to great lengths to hold Mr. Tinker accountable for the crimes he committed. With the upcoming expansion of the casino in Dumfries, people need to be aware of their surroundings when leaving any establishment with large sums of cash. Ask for an escort, utilize the casino's wiring capabilities to wire the funds directly to your bank account, and drive to the police station if you believe you're being followed. Be safe."
Recent Stories
Data centers in Stafford County are expected to be thirsty beasts.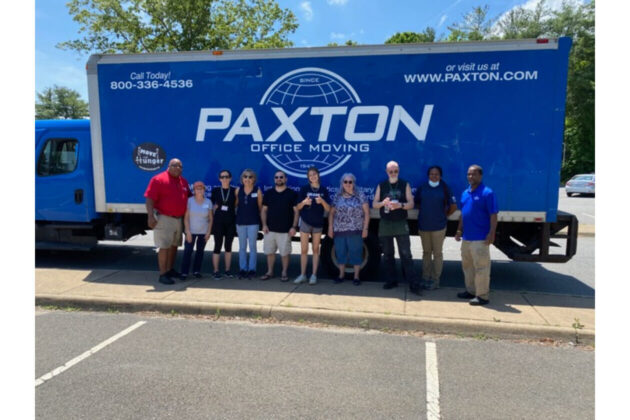 Every Sunday from May until November, the Dale City Farmer's Market offered to donate their leftover fresh produce to the North Virginia Food Rescue to help those struggling with hunger.
The Dale City Farmers Market has been serving its local community since 1987. It is one of the largest open-air markets in the area. Their first donation last May was over 3,300 lbs of produce. That single donation provided 2,825 meals to food insecure communities.
Since that time, they have completed 28 food donations totaling nearly 127,000 lbs taken to the food bank by Paxton Van Lines. This provided more than 105,800 fresh meals to those in need.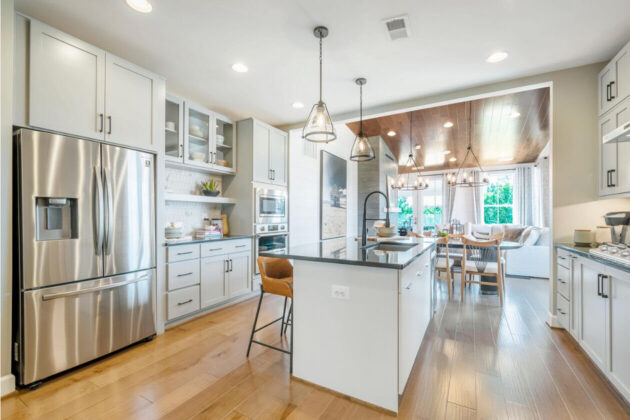 Miller & Smith announces Cascades at Embrey Mill, is now selling. The age qualified 55+ Active Adult community offers main level living with low- maintenance homes designed for homeowners to enjoy a carefree lifestyle in Stafford, Virginia, near Fredericksburg, Quantico and Washington, D.C. The villa style attached homes at Cascades at Embrey Mill are priced from the upper $400,000s. The Rainier plan is available with and without a walkout lower level delivering three to four bedrooms, two to three-and-a-half bathrooms and up to 2,800 square feet with a two-car front entry garage. The Rainier plan prioritizes space and flexibility via uninterrupted flow between rooms. Top wish list items such as a primary suite located on the main level, walk-in closets, and optional add-ons such as vaulted ceilings and zero entry primary showers attract prospective buyers. Other add-ons include a screened- in porch, patio and patio with screened-in porch. Buyers who need extra space can select a Rainier with a walkout lower-level plan. A community surrounded by a wealth of natural beauty, the Cascades at Embrey Mill offers residents 10 miles of trails and community gardens, pools, parks, a community café and multiple gathering spaces. An easy connection via I-95 to nearby national hotspots allows residents to live a universally fun and fulfilled life just minutes from home. Prospective buyers are encouraged to visit the newly decorated model home at 247 Smokebush Drive to see the Rainier model firsthand. Contact Debora Flora at 703-300-1333 for information.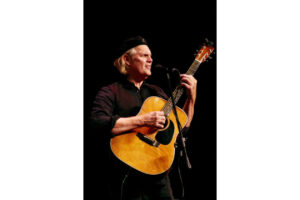 Come join April 8th at 7:30 PM for an evening of music and community at BRUU in Manassas! We are thrilled to welcome Greg Greenway, an acclaimed folk singer-songwriter and social activist, to our stage.
This is a wonderful opportunity
Calling all serious runners, occasional joggers, and weekend walkers of all levels! Participate in the 31st Annual Van Metre 5K Run supporting Children's National Hospital–the event that goes a long way!
Date: Saturday, April 29, 2023
Time: 8:30AM
Location: Broadlands