[Updated 5:15 p.m.] The grandson of Congressman Frank Wolf, who represented northern Virginia for more than 30 years, is taking a shot at winning his grandfather's old seat. 
Caleb Max, 24, of Loudoun County will seek the 10th District seat currently held by Democrat Jennifer Wexton since 2017. After founding a landscaping business in his teenage years that continues to operate in the region, Max bought a cattle farm and later purchased a small deli at the start of the pandemic in 2020.  
Max made fighting the genocide of the Uyghur Muslims in China a campaign and recently was recognized by the Virginia Muslim Association for his assistance to the Afghan refugee and Muslim community after President Biden's order to withdraw troops from Afghanistan.
Max enters a crowded field of candidates seeking the 10th District seat. Jeanine Lawson, who represents Brentsville on the Prince William Board of County Supervisors, leads the pack in fundraising with over $330,000 — most of the four other Republicans who entered the race. 
However, Jennifer Wexton outraised all of them so far, with more than $2.4 million cash on hand.
In December 2021, the Virginia Supreme Court ruled to redistrict the 10th District, which includes the western half of Prince William County, making it a more competitive seat for Republicans.
Barbara Comstock, a Republican succeeded Wolf, who did not seek reelection in 2014, and held the seat for two years.
Max outlines his bid for office in a press release: 
Lifelong Loudoun County resident and business owner, Caleb Max today announced his candidacy for the Republican nomination for Congress in the 10thCongressional District. Max, recently recognized by the Loudoun Times 40 under 40 as a business and community leader, founded one of Western Loudoun's largest landscaping companies and is the grandson of former U.S. Representative Frank Wolf who served the 10th Congressional District for 34 years, having been first elected in 1980.

"There is a need in Washington today for a new voice for the 10th Congressional District. Jennifer Wexton is a Pelosi – Biden Democrat who wants an ever-expanding, over-spending Federal government, without regard for our already massive national debt." Max stated. "My campaign will be focused on Country, Community and Common Sense. Country is ensuring that the United States remains an economic and military leader that stands as a beacon of hope for freedom seeking people around the world. Community is supporting the growth of the District's dynamic economy and many small businesses and local organizations, which are the foundation of our society. And Common Sense is an understanding that we cannot continue with the fiscal irresponsibility of the past and must make the hardworking families of this district our main priority again. Working Americans are suffering from the highest inflation rate in decades."   

Caleb Max started his commercial and residential landscape business as a teenager (Caleb's Country Services, Inc.) and rapidly expanded the company to managing over 500 properties throughout Loudoun, Fauquier, Clarke, Fairfax and Prince William Counties. Max continued his entrepreneurial activities with the purchase of the Pica Deli in Reston and the establishment of his home, a 40 head cattle beef farm, in Round Hill. He grew up as an active member of 4H in Loudoun County and is a member of the Virginia Farm Bureau and Blue Ridge Cattlemen's Association.

"I have experienced the ups and downs of building small businesses. Soon after purchasing the Pica Deli at the beginning of 2020, COVID hit and sent my small business, like many others, into a downward spiral." Max relayed. "I felt first-hand the government's ineptitude in handling the crisis. This was another motivation for me to run and ensure that the government gets out of the way of business owners and provides greater opportunity for us to innovate and create the high paying jobs so many Americans are looking for".

Like his grandfather, Caleb Max is passionate about the international human rights movement. He founded a national, bipartisan non-profit organization called the Athenai Institute and joined in starting Stand Against Chinese Communism (SACC). Both organizations are working to eliminate Chinese Communist Party influence on our college campuses. Max has taken a specific interest in fighting the genocide of the Uyghur Muslims and recently was recognized by the Virginia Muslim Association for his assistance to the Afghan refugee and Muslim community after President Biden's botched and deadly withdrawal from Afghanistan.

"I look forward to standing up to the Biden Administration and Jennifer Wexton's failed policies, which are hurting every working family in the 10th Congressional District. As the Republican candidate, we will win in November, flip the House of Representatives from blue to red, and put government back to work for the hardworking families and business owners who call the 10th District home."
Correction: An earlier version of this post incorrectly reported the amount of campaign cash Jennifer Wexton has on hand.
Recent Stories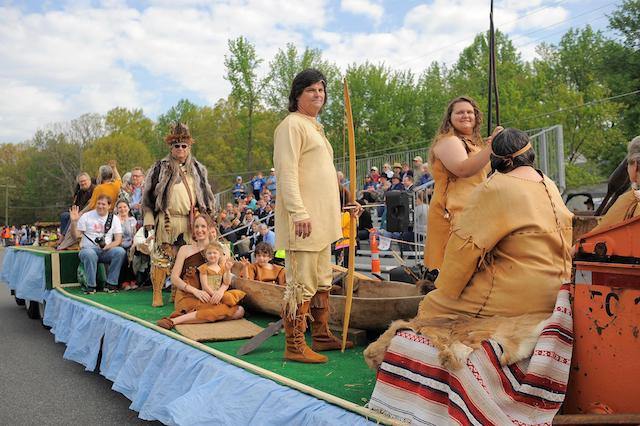 The Patawomeck Tribe of Virginia have sent a cease and desist letter to Rick and Jerilynn MacGregor in response to a letter entitled "Where is the Patawomeck Indian Tribe of Virginia Inc. Recognition Does Not Equal Legitimacy September 2022". The letter was sent to the tribe and the Stafford County Board of Supervisors in September 2022 questioning the legitimacy of the tribe claiming that there is no documentation supporting the Patawomeck as an indigenous tribe.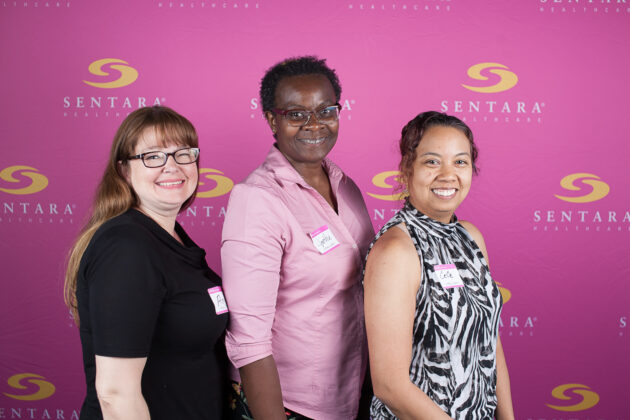 Join Sentara Northern Virginia Medical Center for Sentara Ladies Night Out on October 12, 2022 from 5-7:30 p.m.!
This in-person event held at Old Hickory Golf Club, 11921 Chanceford Drive, Woodbridge will include:Complimentary mini spa treatments, Delicious appetizers & desserts, Shopping with local vendors, Women's health Q&A panel with local physicians, FREE health screenings to check Blood Pressure, Cholesterol, A1C & Body Mass Index.
Cash bar available. First 100 guests to arrive will receive a complimentary gift bag.
$25 per person – advance online purchase (via Eventbrite link)$30 per person at the door. Click here to purchase tickets today. All proceeds benefit the Sentara Cancer Network Resource Center on the campus of Sentara Northern Virginia Medical Center in Woodbridge. This event is sponsored in part by Prince William Living, 97.1 WASH-FM and HOT 99.5.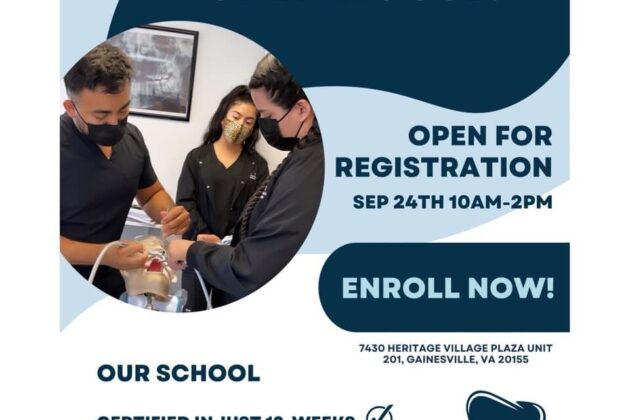 Interested in becoming a dental assistant? Join Advanced dental assistant training school located in Gainesville, VA.
Only school that guarantees everyone a job placement!
It's a Stafford Christmas tradition! Run with us on Saturday, December 10th on a 3-mile course along the rolling hills of Mine Road. Kids 12 and under can join the fun in the Reindeer Run! Costumes are always encouraged – we've seen
It's a Stafford Halloween tradition! Run or walk with us on Saturday, October 29th and take on Halloween Hill in the 5K! Kids 12 & under, you can run with your friends in the Monster Mile. Costumes are encouraged and prizes