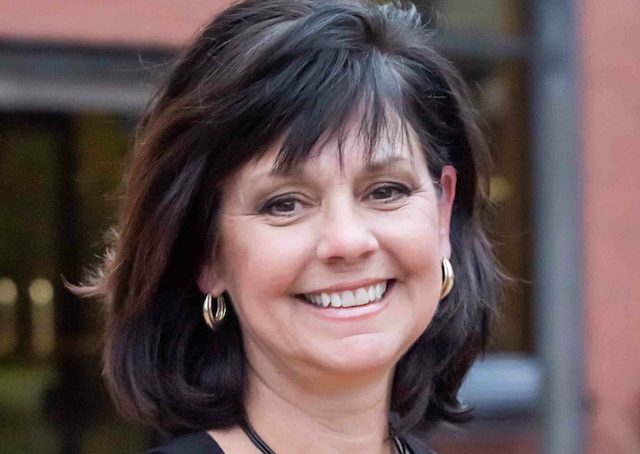 Theresa Ellis will run for Congress in Virginia's new 7th District, most likely including her hometown Manassas city, Prince William, and Stafford counties.
The Republican, who sits on the Manassas City Council, initially announced a bid for the 10th District seat this summer. However, changes to statewide political districts proposed by the Virginia State Supreme Court would mean Manassas and a portion of Prince William County would no longer sit in District 10.
Shifting her focus to the new District 7, which will likely contain the cities of Manassas and Fredericksburg, and the counties of Prince William and Stafford would allow her to represent her neighbors in Washington.
"I'm in a unique position because I'm currently an elected official," said Ellis. I can't imagine shifting away from my base."
Earlier this year, Ellis worked closely with the Glenn Youngkin campaign, rallying the female vote in Northern Virginia. During his campaign, Gov.-Elect Youngkin focused heavily on education, something Ellis says will be a common theme during her 2022 bid.
"In every District, education is a priority…Parents and families have been through a time in the past year, and it even extends to grandparents who had to pick up some of the responsibilities," said Ellis.
Starting in early August, children in the area's public schools returned to the classroom five days a week for the first time since the start of the coronavirus pandemic in March 2020. Mask mandates, changing quarantining rules, and threats of school shootings that prompted lockdowns and school-building closures unrelated to the pandemic have been the norm for parents this school year.
Ellis won a seat on the Manassas City Council in 2018 and managed foot and ankle clinics in Prince Willliam County for 31 years. She'll use her experience in business and healthcare to help guide her as a federal legislator to help craft a common-sense response to the ongoing pandemic.
"I'm not a medical doctor. My specialty is managing business. But I've been right beside the doctors, and there will always be the next virus. You don't want to replace one disaster with another disaster, and I think that's what's happening." said Ellis, who labeled a shut down of schools and businesses in the early days of the pandemic government overreach.
The State Supreme Court, tasked with redrawing the political maps, released proposed maps on December 9 that show Virginia's 7th Congressional District relocated from the western suburbs of Richmond to Northern Virginia.
The proposed relocation of the 7th District is the most significant political change proposed by the Supreme Court, which used appointed members from the Democratic and Republican parties to draw new district lines for Congress, State Senate, and House of Delegates. Political insiders expect the court to approve the new maps by the end of the year and make few if any changes to the newly-proposed lines.
Abigail Spanberger (D) is the 7th District representative and told the Richmond Times-Dispatch she's considering moving from her Richmond-area home to Northern Virginia to keep the seat. In addition to the incumbent, several better known Northern Virginia Democrats announced an interest in the seat, including 2021 Gubernatorial candidate and former Delegate Jennifer Carroll Foy of Woodbridge, Virginia State Senator Jeremy McPike, of Dale City, and Prince William County School Board Chairman Babur Lateef.
The new 7th District will favor Democrats because of the electorate in Prince William County. However, with Stafford County leaning toward Republicans, the District could be a battleground.
"A Democratic candidate would be favored in this District over a Republican, generally speaking. But generic party candidates don't run for office," said Mary Washington University Political Science Professor Stephen J. Farnsworth. "Democrats have the advantage, but it's not as overwhelming, say as if we were talking about a district located entirely in Fairfax County."
Recent Stories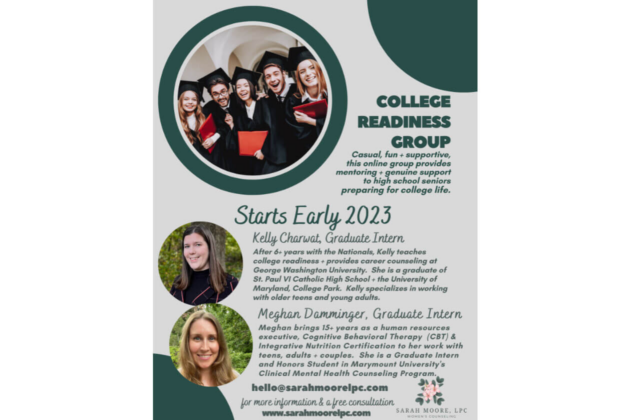 High School Senior Anxious about College Life? Our amazing graduate interns, Meghan Damminger and Kelly Charwat are starting an affordable College Readiness group in early 2023. Working out day and time. Please email [email protected] to set up a free consultation after the Thanksgiving holiday. And yes, Meghan and Kelly have a few openings for individual clients as well. Their rate is $45 per session. [www.sarahmoorelpc.com](http://www.sarahmoorelpc.com/?fbclid=IwAR3ZlfQnSLVRCc78HbTZutDYZErTctC_5pl- zt4eo_wjQo1gF6uHS–k32g).