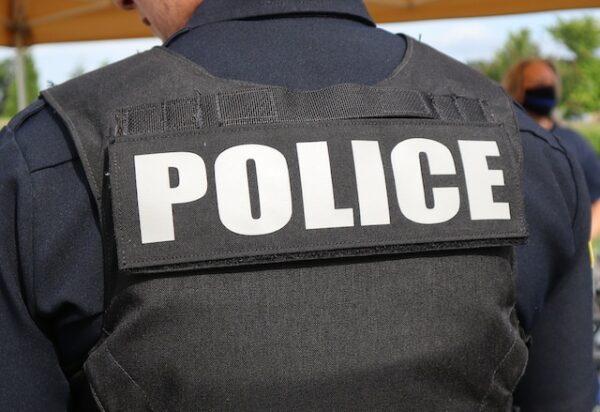 [Updated Monday, December 6] Police are in search of three men connected to this incident. Authorities released the following update on the case.
On December 3 at 2:49PM, officers responded to the 2700 block of Yosocomico Ln. in Woodbridge (22191) to investigate a shooting. Upon arrival, officers located shell casings in the area of Yosocomico Ln. and Nanticoke Ln. While investigating the incident, officers were informed that a 21-year- old man was at a residence on Jed Forest Ln. with a gunshot wound.

The initial investigation revealed that the man was sitting in a vehicle on Yosocomico Ln., when he observed three unknown men approach the vehicle. When the man exited the vehicle, the suspects fired several rounds, striking the man as he fled the area.

The man ran to the above residence where emergency services were contacted. The man was transported to an area hospital with non-life threatening injuries. The suspects fled the area on foot. A police K-9 searched the area for the suspects who were not located.

While canvassing the area, officers located two occupied apartments and two unoccupied vehicles that sustained damage consistent with being struck by projectiles. No additional injuries were reported. This incident does not appear to be random. The investigation continues.

Suspect Descriptions:

Three black men, all between 20-30 years of age, one was last seen wearing a black jacket, black pants, and multi-colored sneakers; the second was last seen wearing a white/black jacket, black pants, and black sneakers; and the third was last seen wearing a black hooded sweatshirt, black pants, and black sneakers
Original post: Police are investigating a shooting in Woodbridge.
Before 3:30 p.m. today, police said someone in the Yosocomico Lane, just off Powell's Creek Boulevard in the Powells Creek area, had suffered a gunshot injury.
Expect a heavy police presence in the area over the next few hours, police said.
Emergency crews took the victim to a hospital. Details are scarce, and we'll post more information when we have it.