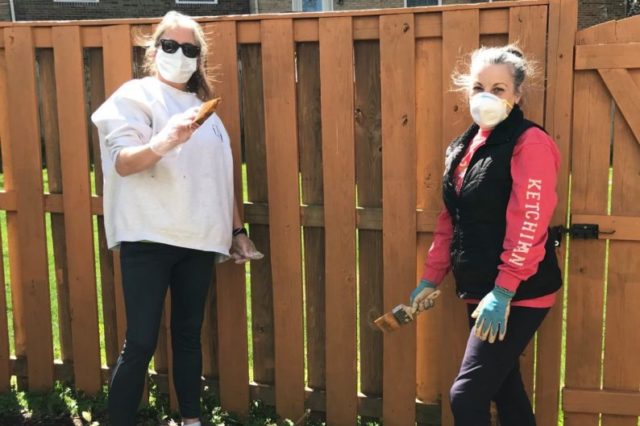 Greetings, Prince William – It's almost here-the Alzheimer's Association Walk to End Alzheimer's will be next Saturday, October 16 at Harris Pavilion! Volunteers age 16+ are needed to help cheer walkers across the finish line and help clean up. Volunteers age 10-15 are welcome but must volunteer with a parent.  Please visit https://www.signupgenius.com/go/30e0e44afab2caaf58-walk27 to sign up.  Walkers can still register – please visithttps://bit.ly/3n7LUik to sign up.  Please email [email protected] for more information on this family-friendly event.
Do you hear a faint "Gobble, Gobble?"  It can only mean one thing – Thanksgiving Food Drives!  ACTS, SERVE and House of Mercy are all getting ready for their Thanksgiving programs to provide low-income families with a holiday meal!  Please visit the following sites for more information: 1) ACTS (www.actspwc.org/about-us/news-events/operation-give-thanks-1), 2) SERVE (www.nvfs.org/support/holiday-giving/operation-turkey/), 3) House of Mercy (www.houseofmercyva.org/give-the-gift-of-a-holiday-meal/).
The wonderful folks at Dar Al Noor Islamic Community Center are supporting IWalk for ACTS on October 16, 8:30am-11:30am, and they could use some volunteer helpers!  Six volunteers age 18+ are needed to help with sign-in, water stations and guide walkers along the route.  It promises to be a fun morning while supporting ACTS and the community!  Please email [email protected] to learn more.
Please join the DEA National Drug Take Back October 23, 10am-2pm to safely dispose of your unused and expired meds. Drop off locations are Haymarket Medical Center, Prince William Medical Center and Sentara Lake Ridge.  Unused or expired prescription medications are a public safety issue, leading to potential accidental poisoning, misuse, and overdose.  Proper disposal of unused drugs saves lives and protects the environment.  Please visitwww.takebackday.dea.gov to learn more.
The 75th Greater Manassas Christmas Parade is back, and volunteers are needed to support Santa Lights Manassas on December 3 and the parade on December 4!  It all happens in Old Town Manassas – what a fun way to kick off the holidays!  Please visit www.gmchristmasparade.org/volunteers/ for more information.  Email[email protected] to sign up and learn more about this fun holiday event.
Mark your calendar! Keep Prince William Beautiful is holding their October Community Cleanup October 16, 10am-1pm in partnership with Rollingwood Village Recreation Association in Woodbridge-Occoquan.  Volunteers age 5 and up welcome; volunteers age 5 thru 15 must volunteer with a parent.  Please meet at Rollingwood Village Park, 3399 Rollingwood Dr, Woodbridge 22192.  Enjoy the beautiful Fall weather while beautifying this part of our local community!  Please visit www.volunteer.kab.org/opportunity/a2a4M000001hbWpQAI to register.  Questions?  Please email [email protected]kpwb.org for more information.
Medical Reserve Corps  Support your local health department and your community during a public health emergency!  Volunteers are needed to support several missions, including public health education and outreach, disease investigation, vaccine clinics, and more!  Medical experience is not required; they have roles for everyone!  Bilingual volunteers are especially needed.  Volunteers must be 18 years of age, complete minimum training, and pass a state background check to serve.  Please fill out an application at vamrc.org.  Questions?  Please email Amy at [email protected] for more information.
Help support veterans!  RSVP's VETS Program which provides transportation for veterans and their spouses to medical appointments is back, and volunteer drivers age "55 or better" are needed!  Volunteers must be at least 55 years old and successfully complete both a criminal and driving record check.  It's a wonderful way to give back and say "thank you" to our veterans for all they've done!  Please email [email protected] or call 571.292.5307 for more information.
If you are looking for other opportunities, please don't forget to call our wonderful team at Volunteer Prince William at 703.369.5292.  You can also visit our website at www.volunteerprincewilliam.org.  Thanks so much for all you do in our community.