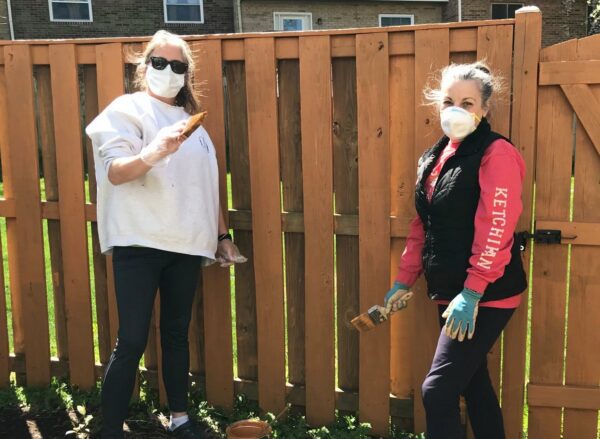 Greetings, Prince William – Help adults improve their literacy skills!  BEACON is preparing for their next session, August 23 thru November 10. Volunteers age 18+ are needed to be In-Person ESOL Teachers, Online ESOL Teachers, Tech Facilitators and Site Managers.  No second language or previous experience is needed; training is provided.  Please email [email protected] or call 571.428.2507 for more information about this exciting opportunity.
Animal lovers!  The staff at Advocates for Abused and Abandoned Pets (A3P) wants to meet you!  They're looking for an experienced photographer age 21+ to take pictures of shelter pets and various community organizations, August 1-September 15 for their 2022 calendar.  It's a great way to both engage in your hobby and help vulnerable animals!  Please email [email protected] for more information on how you can help.  A3P also needs cat-friendly volunteers age 18+ to assist with daily care and welfare of kitties at their Dumfries rescue center, 17983 Dumfries Shopping Plaza.  Duties include assisting with feeding, laundry, clean pet living areas, wash pet dishes and provide plenty of love.  Volunteers are asked to commit to 2-hour shifts in the morning, afternoon, or evening.  Please visithttps://www.humanesocietynv.org/volunteer to fill out a volunteer application.  Email [email protected] to learn more.

Save the Date!  American Foundation for Suicide Prevention will be holding their Out of the Darkness Manassas Walk on September 19 at Harris Pavilion.  Registration starts at 10:30 am, the walk begins at 12:00pm.  It's not too early to register – please visit www.afsp.org/Manassas and click on the blue Register Now button to sign up.  Questions?  Please email [email protected] to learn more.

We know it's July, but the Alzheimer's Association is already gearing up for their Walk to End Alzheimer's on October 16 at Harris Pavilion!  Volunteers age 16+ are needed to help with a variety of tasks from setting up to supporting the walk to cleaning up following the walk.  Volunteers age 10-15 are welcome but must volunteer with a parent.  Please visit https://www.signupgenius.com/go/30e0e44afab2caaf58-walk27 to view the jobs and sign up.  Slots will go fast!  Please email [email protected] for more information.

CASA Virginia is recruiting candidates to be part of its AmeriCorps program Moving Forward Corps NOVA for the program year 2021-2022.  Successful candidates for this full-time position will provide services to community members in different areas, such as Citizenship, Immigration, Virginia Driver's Privilege Card, Taxes (VITA program), Employment, Resources, CHAP, and other programs.  Candidates must be fluent in English and Spanish, possess excellent organizing skills, be skilled in computers, and have basic skills in Google Sheets/Excel.  For more information, please call 571.320.1760 or email [email protected].

Catholic Charities urgently needs volunteers to teach ESOL classes in Manassas beginning in August.  No experience or foreign language ability is necessary and all materials and training provided! Please email [email protected] or call 571.208.1572 to learn more.
Lace up your sneakers and inspire a group of girls to be strong, confident, and healthy! Girls on the Run is looking for volunteer Coaches age 16+ to work with small groups of girls twice a week for the period September 13 through November 21.  Coaches are trained to facilitate an easy-to-follow curriculum over the course of 10 weeks.  No running experience is necessary but be prepared to be a positive role model for these young ladies!  To apply as a Fall 2021 Girls on the Run of NOVA coach, please visit https://www.raceplanner.com/volunteer/index/new-coach-fall-21 to fill out an online application.  Please email [email protected] for more information.

Historic Manassas Visitor Center needs volunteers age 18+ to work 4-hour shifts on weekdays, 9 am-1 pm and 1 pm-5 pm.  Friendly customer service is required, as you will be the face of Historic Manassas.  Duties include answering phones, providing information about Old Town businesses, shops, and restaurants, sharing historical information, and helping with special projects as needed.  Training is provided.  Working for the Visitor Center is a great way to connect to the City and be in the know of what is going on, along with helping out-of-town travelers navigate the downtown businesses.  Please email [email protected] for more information.
Prince William Food Rescue has an urgent need for volunteers with a large SUV or pickup truck to rescue fresh produce weekly from Fauquier Education Farm in Warrenton.  It's easy:  1) Download the Food Rescue Hero app to your smartphone; 2) Claim the Fauquier Education Farm rescue each week; 3) Follow the steps on the app to pick up and deliver produce to the PWFR warehouse on Kao Circle in Manassas; 4) Celebrate keeping food from being thrown away!  Please email [email protected] to learn more.
If you love animals and event planning, Prince William SPCA wants to meet you! They are looking for a volunteer Event Planner who can manage their events throughout the year. The volunteer will primarily work on P.A.W. Express Mobile Adoption Van events with the Prince William County Animal Shelter. Other events include Yappy Hours, parade appearances, photos with Santa, and more. Shifts would be 2 to 3 hours a week, must be proficient in Microsoft Office applications. Please apply online at www.pwspca.org/volunteer/. Please email [email protected] to indicate interest in the position and learn more.
As we approach the 20th anniversary of September 11, here's a great project for this day of service!  Prince William Soil and Water Conservation District are partnering with Prince William Trails and Streams Coalition to conduct the 12th Annual Clean-Up of the Upper Occoquan River, from nine different sites along 25+ miles of the river.  The cleanup will be Saturday, September 11, 9 am-2 pm.  Lots of volunteers are needed to help with cleanup both on land and on water (experienced boaters, please).  Groups are welcome and encouraged to join in!  You'll feel great as you help to clean up the water supply for most of eastern Prince William and Fairfax Counties!  Please visithttp://www.pwtsc.org/2021/06/12th-annual-occoquan-river-cleanup-september-11-2021/ for more information and to sign up.  Please email Ed at [email protected] or Veronica at [email protected] to learn more.
Help support veterans!  RSVP's VETS Program which provides transportation for veterans and their spouses to medical appointments is back, and volunteer drivers age "55 or better" are needed!  Volunteers must be at least 55 years old and successfully complete both a criminal and driving record check.  It's a wonderful way to give back and say "thank you" to our veterans for all they've done!  Please email [email protected] or call 571.292.5307 for more information.
If you are looking for other opportunities, please don't forget to call our wonderful team at Volunteer Prince William at 703.369.5292.  You can also visit our website at www.volunteerprincewilliam.org.  Thanks so much for all you do in our community.