The Northern Virginia Transportation Authority released the study, which claims that recent investments in the improvement of Northern Virginia's multimodal transportation infrastructure are paying off, especially in terms of economic development for the area.
According to the study made by the Richmond-based Chmura Economics and Analytics, it was found that from the initial $3.3 billion in investments that have been made since 2014, NVTA and Northern Virginia have seen a return of $7.1 billion, making it more than 150% return.
Included in this investment are projects such as the $8 million North Woodbridge Improvements, the $193 million Route 1 widening, and the $70 million corridor roadway improvements on Route 28.
According to NVTA Public Relations Manager Erica Hawksworth, one of the factors that have been considered in the analysis has been the expected reduction in traffic congestion as a result of the projects funded by the NVTA. The expected decrease is expected to be more than 225 million hours of congestion which, when considered to a $15 an hour medium wage for the region, would translate to $3.12 billion in value of time saved through 2030.
When combined with other factors such as the direct impacts such as labor and construction, indirect impacts such as rental and support services, induced impacts such as retail services, NVTA considers their investment well spent.
Another highlight of the report is that the projects have created 30,000 jobs in the Commonwealth, with about 90% of those jobs staying in Northern Virginia. These jobs range from the direct result of the projects such as construction and transportation operation to those that have been impacted by the projects, such as jobs related to consumer industries such as retail and restaurants.
The report estimates that those jobs will be generated over several years between 2015 to 2030, some of which will continue as support services such as infrastructure maintenance and other related services.
"NVTA's transportation investment also has broader economic and social benefits, including increasing economic productivity, attracting businesses, better access to business and services, improving safety and regional quality of life, and environmental benefits. These benefits are not considered in the monetary calculations," says Hawksworth.
Recent Stories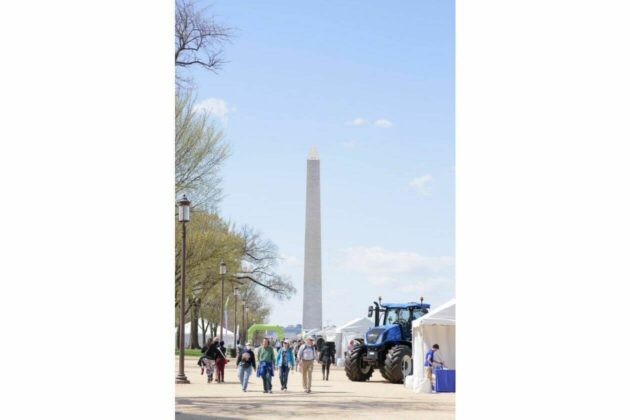 From Sunday, May 14 through Tuesday, May 16, the Association of Equipment Manufacturers (AEM) will be on the National Mall to host the Celebration of Construction on the National Mall from 9:00am – 5:00pm with construction equipment and technology on display for the public to experience.
The event will span the National Mall from 9th to 14th Streets NW. This free public event is a unique opportunity for families with young children and anyone who wants to see the equipment building the world's infrastructure. From excavators to bulldozers to paving equipment – it'll be a fun event for everyone!
Visit the link here to learn more details about the event.