Seniors should be some of the first prioritized to receive a vaccination for the coronavirus when it becomes available, the American Health Care Association and National Center for Assisted Living told the National Governors Association.
"Given that long term care facilities care for our most vulnerable when it comes to this virus and employ hundreds of thousands of essential health care workers, we urge that your plans to the CDC make residents and staff of these settings the highest priority for the vaccine. Long term care facilities are comprised of our nation's nursing homes, assisted living and memory care communities, intermediate care facilities for individuals with developmental disabilities, and independent living communities," states the letter.

Those who reside in long term care facilities are especially susceptible to this novel virus. The average age of residents in our facilities is 85 and almost every one of them has an underlying health condition, and some have multiple chronic conditions. According to CDC data, the risk of mortality in this age group is 630 times higher than those 18-29 years old."
"I fully appreciate the perspective the American Health Care Association and National Center for Assisted Living have shared," said Dr. Stephen Smith, president and chief operating officer, Novant Health UVA Health System Haymarket Medical Center and Novant Health UVA Health System Prince William Medical Center.
Novant operates the Caton Merchant House assisted living facility in Manassas.
"We've been fortunate at Caton Merchant House, as none of our residents have contracted COVID-19. 'This can be attributed to our team's commitment to following the best practices of social distancing, hand washing, and mask-wearing in the facility."
"We look forward to having the opportunity to further protect our residents when a vaccine becomes available and agree that this vulnerable population should be a top priority," Smith added.
Seven people died during a coronavirus outbreak at the Arbor Terrace Assisted Living facility on Garner Drive just outside Manassas.
Recent Stories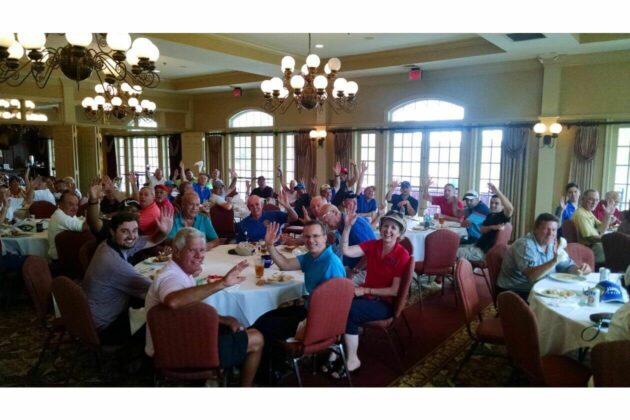 The Woodbridge Rotary Club is holding
its 19th Annual Devaney-O'Hop Charity Golf Tournament at Old Hickory
Golf Course on June 16, 2023.
Registration begins at 7:30 AM with a shotgun start at 8:30 AM. This Captain's Choice format event is to
raise funds for the various charities, both local and global, that the club
annually supports. Locally, Woodbridge
Rotary supports ACTS, ARC of Greater Prince William and others. On a global scale they support Rotary
International's fight to end polio and disaster relief for ShelterBox (ShelterBox USA – Disaster relief NGO
provides emergency shelter).
The tournament was created to honor
two past club presidents. Both Joe Devaney and Bill O'Hop had among other things, 2
things in common. They were each other's best friends and they both loved
golf! According to the tournament chair, Mark Worrilow, both were
longtime Rotarians and pillars of the community and club. Mark stated that he is looking for golfers,
sponsors and donations of door prizes to be presented at the banquet following
the tournament.
If interested
please contact Mark Worrilow ([email protected]) or us the following link to sign up: https://Devaney-Ohop-19th.eventbrite.com.