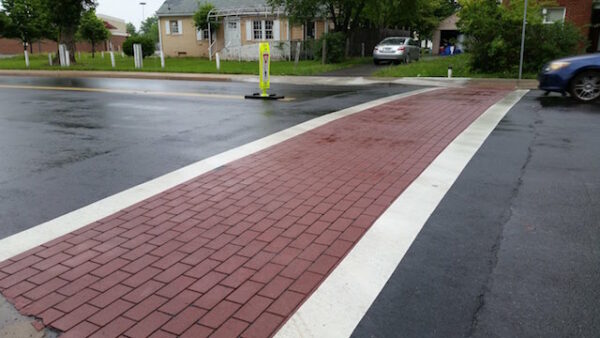 Pedestrian deaths across the region are on the rise.
Now area officials are launching a new campaign to help curb the rising rate of streetside fatalities.
The Metropolitan Washington Council of Governments launched the "Street Smart" campaign to combine public education with increased enforcement of traffic laws.
Even as most types of traffic fatalities declined in 2018, the number of pedestrians and cyclists killed in traffic incidents increased nearly 19 percent across the region, according to local departments of transportation.
Preliminary data indicate that pedestrian and cyclist deaths account for more than 33 percent of all traffic fatalities in the region, mirroring national trends. According to the Governors Highway Safety Association, the most significant contributing factors are vehicle speed, distractions, time of day, and alcohol.
"Fairfax County has invested more than $300 million in bicycle and pedestrian infrastructure since 2002, and we know there's much more work to be done," said Sharon Bulova, Chairman of the Fairfax County Board of Supervisors and member of the COG Board of Directors. "Making travel safer requires all of us — government, law enforcement, and the public — to increase our collective efforts. We are grateful for programs like Street Smart that remind the public to be alert, to be safe, and to watch out for each other on the roads."
As more people take to the road this spring and summer, Street Smart, a pedestrian and bicyclist safety program created in 2002, will offer safety tips to drivers, pedestrians, and bicyclists through a combination of transit ads, media outreach, digital engagement, and grassroots outreach.
The campaign will run through May 13 concurrent with increased enforcement of traffic safety laws that protect people walking and biking in the District of Columbia, suburban Maryland, and northern Virginia. Law enforcement officials will be ticketing drivers who disobey the speed limit or fail to stop for pedestrians in crosswalks. Violations can cost up to $500 and add points to a driver's record.
In Prince William County in 2017, police reported four pedestrian deaths. Three of the victims failed to use a crosswalk, according to police.
Recent Stories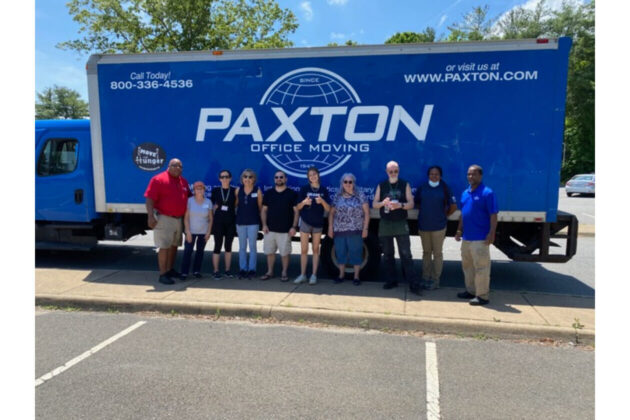 Every Sunday from May until November, the Dale City Farmer's Market offered to donate their leftover fresh produce to the North Virginia Food Rescue to help those struggling with hunger.
The Dale City Farmers Market has been serving its local community since 1987. It is one of the largest open-air markets in the area. Their first donation last May was over 3,300 lbs of produce. That single donation provided 2,825 meals to food insecure communities.
Since that time, they have completed 28 food donations totaling nearly 127,000 lbs taken to the food bank by Paxton Van Lines. This provided more than 105,800 fresh meals to those in need.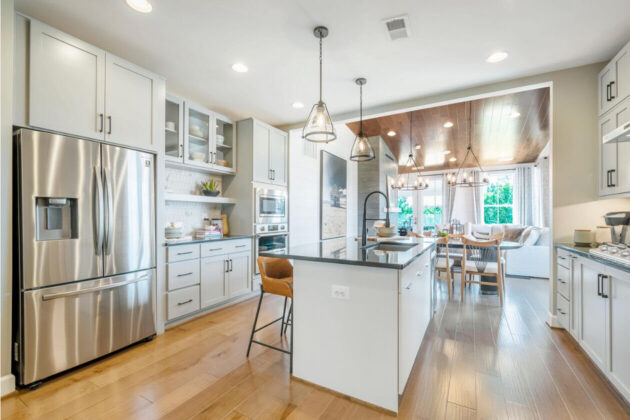 Miller & Smith announces Cascades at Embrey Mill, is now selling. The age qualified 55+ Active Adult community offers main level living with low- maintenance homes designed for homeowners to enjoy a carefree lifestyle in Stafford, Virginia, near Fredericksburg, Quantico and Washington, D.C. The villa style attached homes at Cascades at Embrey Mill are priced from the upper $400,000s. The Rainier plan is available with and without a walkout lower level delivering three to four bedrooms, two to three-and-a-half bathrooms and up to 2,800 square feet with a two-car front entry garage. The Rainier plan prioritizes space and flexibility via uninterrupted flow between rooms. Top wish list items such as a primary suite located on the main level, walk-in closets, and optional add-ons such as vaulted ceilings and zero entry primary showers attract prospective buyers. Other add-ons include a screened- in porch, patio and patio with screened-in porch. Buyers who need extra space can select a Rainier with a walkout lower-level plan. A community surrounded by a wealth of natural beauty, the Cascades at Embrey Mill offers residents 10 miles of trails and community gardens, pools, parks, a community café and multiple gathering spaces. An easy connection via I-95 to nearby national hotspots allows residents to live a universally fun and fulfilled life just minutes from home. Prospective buyers are encouraged to visit the newly decorated model home at 247 Smokebush Drive to see the Rainier model firsthand. Contact Debora Flora at 703-300-1333 for information.