DUMFRIES — Environmental experts are warning of a potential catastrophe if the coal ash at Possum Point and other toxic Virginia coal ash ponds is left as it currently is, in unlined pits.
Recycling industry experts say there is a market for the ash — the substance left over after coal is burned to make electricity —  to use in products like concrete and wallboard.
Dominion Energy, the owner of the coal ash ponds, has a slightly different perspective.
As part of coal ash pond closure process, the utility had condensed coal ash from 11 ponds down to five at the Possum Point power plant on the Potomac River near Dumfries and was working to seal the pits in a method called "cap in place."
A bill by Senator Scott Surovell (Fairfax, Prince William, Stafford) signed into law earlier this year ordered a one-year moratorium on work at Possum Point and forced Dominion to pause and reexamine how they were handling the coal ash pond closures. The law also required the utility to consider the cost of removing the coal ash for the purposes of recycling.
Now that the year is drawing to a close, Dominion on Thursday released results of their request for proposals to determine the feasibility and costs of recycling coal ash at five of their ponds at four power stations across the state — Possum Point, Chesterfield, Chesapeake, and Bremo near Charlottesville.
"The Company received 12 proposals and bids were received for proposals to recycle ash for each of the four power stations. The bids varied widely in terms of their impact on local communities resulting from the closing process, the time it will take to complete the closures and the potential cost. The costs range from $2.77 billion to $3.358 billion," Rob Richardson, media relations for Dominion Energy said in an email.
The cost just to recycle the 4 million cubic yards of coal ash at Possum Point ranges from $298 million to $942 million, according to Richardson.
Last month, during a special subcommittee meeting in Richmond, Virginia Senators and House Delegates heard from Dominion Energy and the recycling industry to in an attempt to gather perspectives on what should be done with the coal ash moving forward.
Nate Benforado of the Southern Environmental Law Center told officials there that unlined coal ash ponds, like the one at Possum Point are vulnerable to the flooding and damage that extends from the extreme storms that are occurring more frequently.
"Hurricane Florence is a wakeup call. Leaving the ash where it is is an irresponsible plan. We have the opportunity to take some action before another storm comes our way," Benforado said.
Jimmy Knowles, vice president of government and environmental relations for the Southeastern Fly Ash Company presented the recycling industry perspective.
"To summarize, we basically went in there just to let that committee know that it [recycling legacy coal ash] is possible and commercially viable because we're doing it in South Carolina and North Carolina," Knowles said.
"If you do need to dig the material up this could be, and probably would be, a lower cost option. There's a shortage of ash in the local marketplace currently so it's being shipped in from other places," he adds.
Richardson said Dominion is already well versed in the merits and costs of recycling coal ash.
"We've recycled for at least the past decade or more, around 700,000 tons [of coal ash] a year. We understand the recycling business because we do it. It's in Portland cement, concrete blocks, the byproducts go into wallboard. It's in everything from automotive parts to bowling balls, so we understand the recycling business very well," Richardson said.  
Surovell continues to push for coal ash recycling.
"Dominion's report confirms that we can recycle coal ash, clean the environment for good, and create jobs using innovative technology at a reasonable cost. The maximum cost is about $5.6 billion or about 2 to 2.5 times more than Dominion's original proposed solution to leave coal ash in place sitting in groundwater leaching toxic metals into groundwater forever and potentially be required to address this again in the future," Surovell states in an email. "The maximum expenditure is projected to be between $120 million to $373 million per year spread across Dominion's entire commercial and residential rate base."
Though Dominion customers may foot the bill for resolving this coal ash issue, they already pay for these types of projects as part of their base rate.
"Base rates for electricity to your home, part of that, about 60 percent is for the energy you consume the other part is for riders and other projects that are needed to maintain regular reliable electric power to your home. So the partial cost associated with managing coal ash could be paid for in that way," Richardson said.
The decision is now in the hands of the Virginia General Assembly, according to Richardson.
"…we have to wait and see what the legislation looks like. There are a lot of decisions we have to make and hopefully they're made in 2019," Richardson said.
"Dominion's report also makes clear that time has run out and that we need to resolve this issue during this General Assembly Session due to EPA requirements," Surovell said.   

Surovell says the overall cost to recycle is worth it.
"Virginians value clean drinking water and rivers and this is a small price to pay to solve this problem permanently," he said.
Recent Stories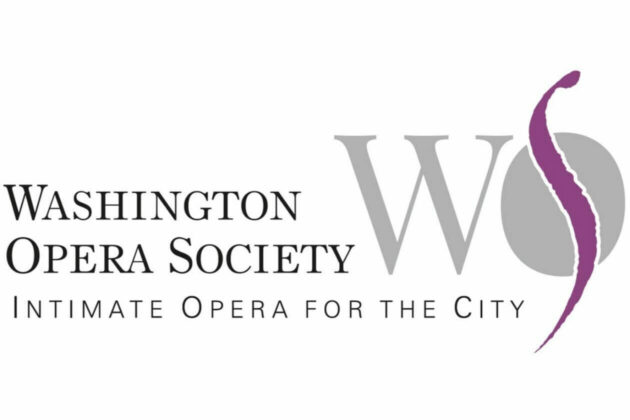 You are cordially invited to the Embassy of Austria for a thrilling evening with Mozart. What a better way to spend Christmas and Hannukah! Our full orchestra and lead singers, some of whom sing at the Met, will appeal to teens as they begin their journey to the classics! We expect to be sold out soon…..Get your tickets now!
Under the Gracious Patronage of H.E. Petra Schneebauer, Ambassador of Austria
~
Julien Benichou, Conductor