PRINCE WILLIAM COUNTY, Va. — Tom Perriello spent an hour and a half defending positions he once took as a Virginia Congressman, trying to convince Democratic voters that he's changed his ways.
The Democrat who is running against current Lt. Gov. Ralph Northam in a June 13 Primary Election took center stage at the Southlake Community Center in Montclair on Friday night. He laid out a vision for the state that entails free two-year tuition for community college students, expanding Medicare, more school funding, and raising the minimum wage to $15 an hour.
"What does $28,000 a year look like? Some call it $15 an hour. I call it dignity. When you're looking at $28,000 a year, you can start to exhale," said Perriello of people in Northern Virginia working two or more jobs to support their families.
The one-term congressman represented Virginia's heavily red 5th District from 2008 until 2010. On Friday, Perriello described himself as a left of the Democratic party progressive, and that he thinks Virginia residents are now more accepting of new ideas and as liberal as they've ever been.
The room was filled with Democratic voters, and many had tough questions for Perriello on his congressional voting record. Many wanted to know why he accepted a campaign donation in 2010 from the NRA, and why he supported the Stupak-Pitts Amendment to Obamacare that stopped federal funds from being used for abortion.
"It was after Virginia Tech [mass school shooting] happened and gun control was already a big issue, and we already knew the NRA was feverish in running this country in a terrible way and you agreed to take money from them?" asked Amy Hale, a Montclair resident of 45 years.
"At the time it was my belief that Democrats were not going to take on gun legislation…I was part of that problem. And tragedies continued to mount up. Different people woke up to that at different points," Perriello responded.
Perriello also supports an assault weapons ban in the state.
On barring federal money to be used for abortion, Perriello told the crowd "it was a mistake to make that vote."
The Democrat made a case for funding a stronger public school system. He also said there is no evidence to support charter schools outperform well-achieving public schools.
But he also took heat from educators in the room for his 2010 congressional involvement with Democrats for Education Reform, or DFER. Two people in the crowd said that the DFER group supported standardized testing, pro teacher accountability, was anti-union, supported merit pay, and wanted to take a very data-driven approach to education reform, and asked him why he was apart of the group.
"I'm not opposed to data-driven education. I standardized learning choked out the creativity in the classroom because teachers are tied to test," Perriello replied.
When talking about subsidizing the first two years of college for Virginia students, he said as governor he would work to increase the threshold for a felony crime, lessening the number of people who are incarcerated. In turn, some of the money used for jailing an inmate could be used for education.
Perriello said he had built six non-profit companies in the last 25 years. He's a two-time graduate of Yale, once for his undergrad and again for law school.
While the Primary Election is still two months away, he has a long way to go to convince Hale, a Democrat who said she is appalled by just about everything the Trump administration is doing in Washington — to vote for him.
"What concerns me is who will he sell out to next time? Who will he take money from that supports a position that the rest of us don't know about?" said Hale.
Perriello, however, is betting people like Hale, frustrated with Trump will turn out in droves to vote for him.
"We are the majority, and we are not the silent majority. The question now is can we translate that unprecedented energy into political power? That's what Republicans are asking themselves right now at the local level, at the state level, and at the federal level," said Perriello.
Recent Stories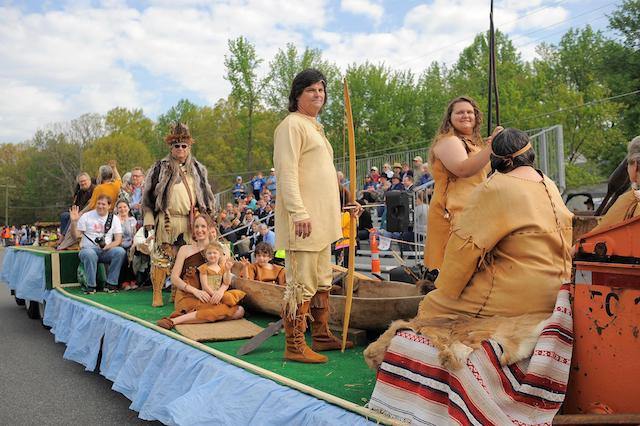 The Patawomeck Tribe of Virginia have sent a cease and desist letter to Rick and Jerilynn MacGregor in response to a letter entitled "Where is the Patawomeck Indian Tribe of Virginia Inc. Recognition Does Not Equal Legitimacy September 2022". The letter was sent to the tribe and the Stafford County Board of Supervisors in September 2022 questioning the legitimacy of the tribe claiming that there is no documentation supporting the Patawomeck as an indigenous tribe.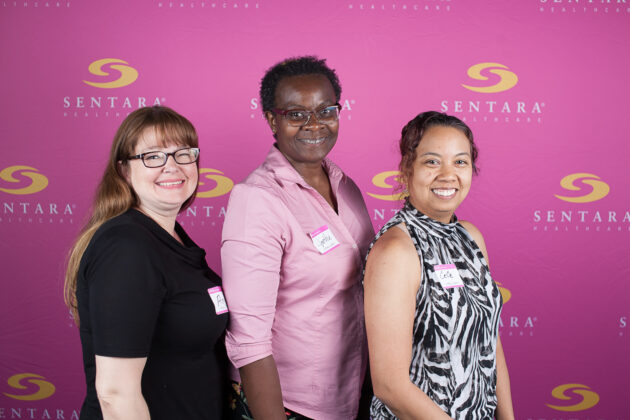 Join Sentara Northern Virginia Medical Center for Sentara Ladies Night Out on October 12, 2022 from 5-7:30 p.m.!
This in-person event held at Old Hickory Golf Club, 11921 Chanceford Drive, Woodbridge will include:Complimentary mini spa treatments, Delicious appetizers & desserts, Shopping with local vendors, Women's health Q&A panel with local physicians, FREE health screenings to check Blood Pressure, Cholesterol, A1C & Body Mass Index.
Cash bar available. First 100 guests to arrive will receive a complimentary gift bag.
$25 per person – advance online purchase (via Eventbrite link)$30 per person at the door. Click here to purchase tickets today. All proceeds benefit the Sentara Cancer Network Resource Center on the campus of Sentara Northern Virginia Medical Center in Woodbridge. This event is sponsored in part by Prince William Living, 97.1 WASH-FM and HOT 99.5.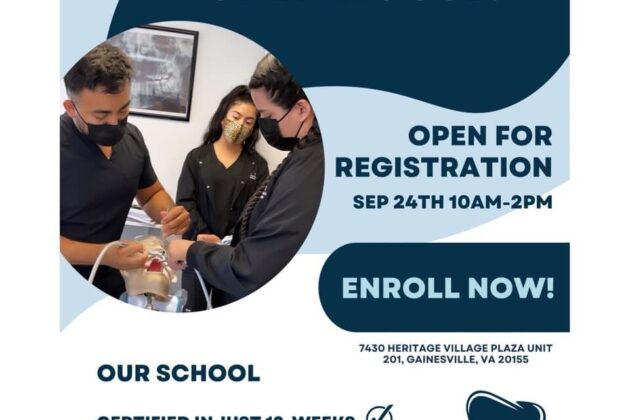 Interested in becoming a dental assistant? Join Advanced dental assistant training school located in Gainesville, VA.
Only school that guarantees everyone a job placement!
It's a Stafford Christmas tradition! Run with us on Saturday, December 10th on a 3-mile course along the rolling hills of Mine Road. Kids 12 and under can join the fun in the Reindeer Run! Costumes are always encouraged – we've seen
It's a Stafford Halloween tradition! Run or walk with us on Saturday, October 29th and take on Halloween Hill in the 5K! Kids 12 & under, you can run with your friends in the Monster Mile. Costumes are encouraged and prizes