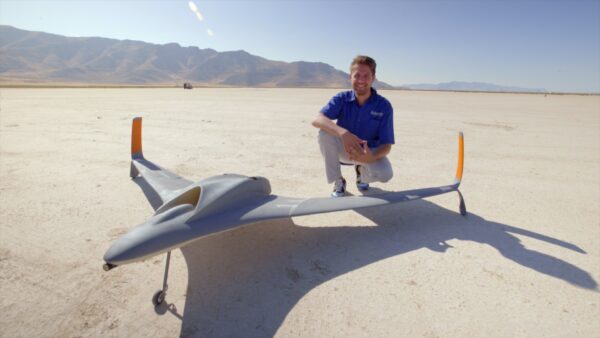 Ten years ago it might have been hard for many people to imagine being able to send a digital file to a printer and producing a three-dimensional object. However, this advanced technology is becoming more widely used in many different industries and is inspiring innovations like 3D-printed cars that can drive and medical devices that can save lives.
Today, Manassas-based Aurora Flight Sciences is taking this technology one step further. The company unveiled the world's largest and fastest 3D-printed, unmanned aircraft at the Dubai Airshow in November. This high-speed, jet-powered unmanned aerial vehicle (UAV) flies faster than 150 miles per hour.
Aurora partnered with Stratasys Ltd., a 3D printing and additive manufacturing company, to design and produce an aircraft using 3D-printed, lightweight plastics and metal. This UAV was developed in half the time it typically takes using traditional manufacturing methods.
By using 3D printers, Aurora's aerospace engineers can build customized products quicker and produce them more cost effectively, which creates new opportunities for the company. For example, the U.S. Air Force recently announced an initiative called "Affordable, Attritable Aircraft" to significantly reduce aircraft procurement costs. The development of lower-cost, 3D-printed UAVs will make it more "affordable" for the military to lose a drone in combat situations.
"Part of the Air Force's challenge is to separate manufacturing costs from production rate and quantity," says Dan Campbell, Aerospace Research Engineer at Aurora Flight Sciences. "3D printing is a major enabler of meeting their needs."
Additive manufacturing, or 3D printing, uses a "materials printer" to produce a three-dimensional object from a computer model. The printer builds the object by placing layers of a material on top of each other. Aurora and Stratasys mostly used a strong thermoplastic that is resistant to heat and chemicals to build their UAV. The materials that they chose significantly reduce the aircraft's weight but still meet the Federal Aviation Administration's requirements for flame, smoke, and toxicity. The UAV has a 9-foot wingspan and only weighs 33 pounds.
"Whether by air, water, or on land, lightweight vehicles use less fuel. This enables companies to lower operational costs as well as to reduce environmental impact," says Scott Sevcik, Aerospace & Defense Senior Business Manager for Stratasys. "Using only the exact material needed for production is expected to reduce acquisition cost by eliminating waste and reducing scrap and recycling costs."
Aurora Flight Sciences and Stratasys began working together through the U.S. Air Force Research Laboratory program. For four years, the two companies have been collaborating on developing novel materials and design methods for manufacturing small aircraft using 3D printing.
Having already achieved similar success with unmanned aircraft developed under Department of Defense-funded programs, the Aurora and Stratasys team is excited to publicly demonstrate their achievements. The internally funded UAV showcased at the Dubai Airshow was developed specifically to demonstrate their technology and show the world what can be done with 3D printing and aerospace engineering.
Aurora Flight Sciences, which was founded in 1989, has its headquarters in the City of Manassas and is a long-standing member of the business community. This leading developer and manufacturer of UAVs and aerospace vehicles has won industry recognition and awards for its cutting-edge technology.
Aurora is one of the top ten employers in the City with 188 staff members who are active volunteers with civic organizations and STEM education programs. Since 2003, Aurora has been giving back to the community by supporting the Team America Rocketry Challenge, a national student rocket design contest, through sponsorship and mentoring of local middle and high school teams.
The company has grown considerably over the years and has expanded several times to include production plants in West Virginia and Mississippi; a research and development center in Cambridge, Massachusetts, where it collaborates with the Massachusetts Institute of Technology (MIT); and a new office in California's Silicon Valley at Mountain View.
This post is written by the City of Manassas to showcase businesses and economic development in the city in a paid content partnership with Potomac Local.
Recent Stories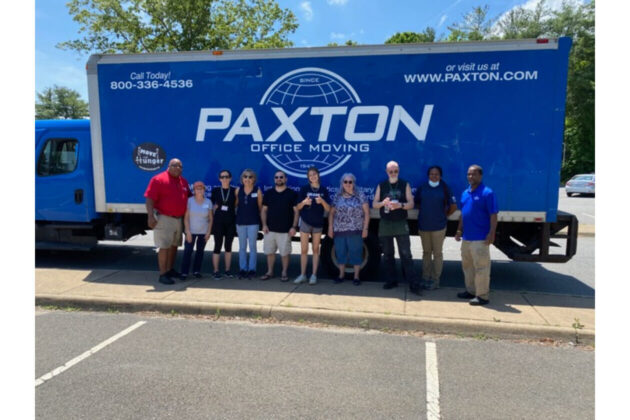 Every Sunday from May until November, the Dale City Farmer's Market offered to donate their leftover fresh produce to the North Virginia Food Rescue to help those struggling with hunger.
The Dale City Farmers Market has been serving its local community since 1987. It is one of the largest open-air markets in the area. Their first donation last May was over 3,300 lbs of produce. That single donation provided 2,825 meals to food insecure communities.
Since that time, they have completed 28 food donations totaling nearly 127,000 lbs taken to the food bank by Paxton Van Lines. This provided more than 105,800 fresh meals to those in need.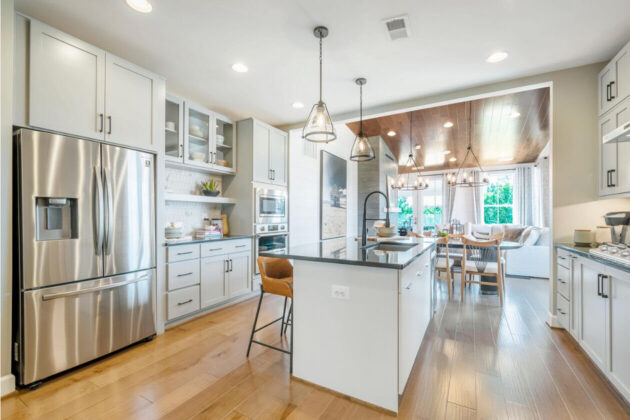 Miller & Smith announces Cascades at Embrey Mill, is now selling. The age qualified 55+ Active Adult community offers main level living with low- maintenance homes designed for homeowners to enjoy a carefree lifestyle in Stafford, Virginia, near Fredericksburg, Quantico and Washington, D.C. The villa style attached homes at Cascades at Embrey Mill are priced from the upper $400,000s. The Rainier plan is available with and without a walkout lower level delivering three to four bedrooms, two to three-and-a-half bathrooms and up to 2,800 square feet with a two-car front entry garage. The Rainier plan prioritizes space and flexibility via uninterrupted flow between rooms. Top wish list items such as a primary suite located on the main level, walk-in closets, and optional add-ons such as vaulted ceilings and zero entry primary showers attract prospective buyers. Other add-ons include a screened- in porch, patio and patio with screened-in porch. Buyers who need extra space can select a Rainier with a walkout lower-level plan. A community surrounded by a wealth of natural beauty, the Cascades at Embrey Mill offers residents 10 miles of trails and community gardens, pools, parks, a community café and multiple gathering spaces. An easy connection via I-95 to nearby national hotspots allows residents to live a universally fun and fulfilled life just minutes from home. Prospective buyers are encouraged to visit the newly decorated model home at 247 Smokebush Drive to see the Rainier model firsthand. Contact Debora Flora at 703-300-1333 for information.