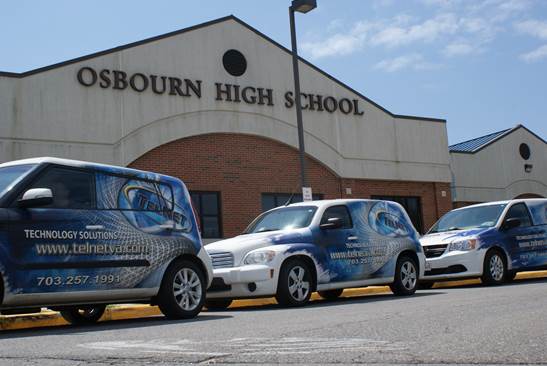 Students in Manassas schools are about to go digital.
Manassas City Public Schools and TelNet of Virginia, Inc., have partnered together to implement the infrastructure that will assist with the Digital Learning Program— where all students will have access to a tablet device and wifi access at school.
There are more than 7,000 students in the eight Manassas City schools that will be able to complete assignments electronically under the new program.
TelNet, a local technology solutions company, won a bid to install the cabling and wifi hardware to the schools.
According to TelNet Owner Michael Howard, the project included installing and testing 32,800 feet of ethernet cable and installing 410 wireless access points at the eight schools.
"Over the past few months, TelNet has played an integral role in installing cabling and wireless access points throughout all MCPS schools. Their professionalism and dedication to our wireless project helped to ensure that it was successful. The team at TelNet is always a pleasure to work with and their craftsmanship has been outstanding," said Manassas City Public Schools Director of Technology Bobby Barrett.
Before TelNet's work, students did not have access to wifi while on school grounds.
Howard has two children of his own currently in the Manassas City school system.
"The schools are now providing tablets to the students during the school year, and that's how they do their schoolwork. One of my children was in the freshman class at OHS who were the beta testers for this program., She said she loved it because she could write her papers on this tablet, and do her research through the Internet. This just makes homework much easier, especially for children who do not have Internet access or a computer at home," said Howard.
For Howard, he enjoyed being able to use his company's services to help the community and sees how it will provide children with the necessary skills for the modern workforce.
"As a business person this is beneficial to our future workforce. These children are learning skills that are really vital for them to do any job in the future. It was nice to be a part of the community and be able to support the schools as well. That's one of the things I was really excited about – helping them implement technology that helps the kids further their education. That is something I can truly get behind," said Howard.
Recent Stories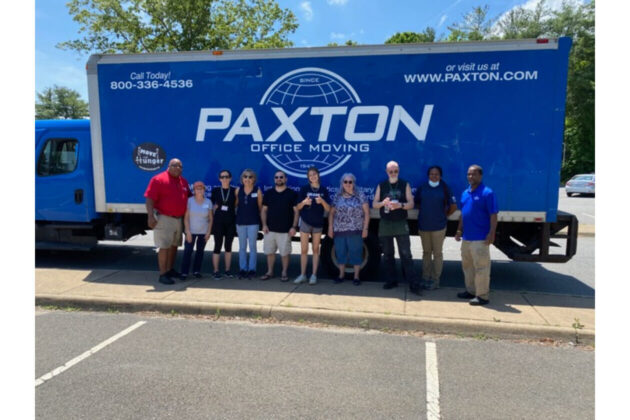 Every Sunday from May until November, the Dale City Farmer's Market offered to donate their leftover fresh produce to the North Virginia Food Rescue to help those struggling with hunger.
The Dale City Farmers Market has been serving its local community since 1987. It is one of the largest open-air markets in the area. Their first donation last May was over 3,300 lbs of produce. That single donation provided 2,825 meals to food insecure communities.
Since that time, they have completed 28 food donations totaling nearly 127,000 lbs taken to the food bank by Paxton Van Lines. This provided more than 105,800 fresh meals to those in need.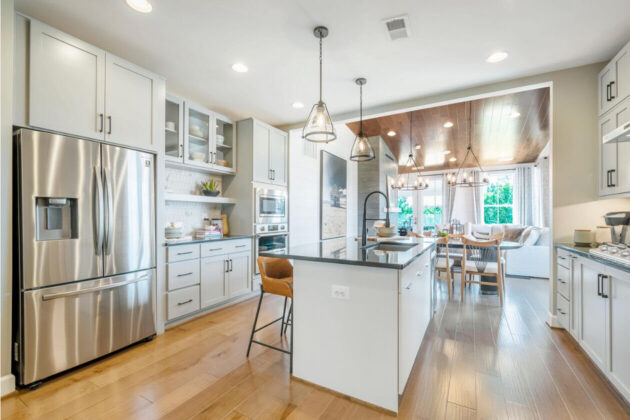 Miller & Smith announces Cascades at Embrey Mill, is now selling. The age qualified 55+ Active Adult community offers main level living with low- maintenance homes designed for homeowners to enjoy a carefree lifestyle in Stafford, Virginia, near Fredericksburg, Quantico and Washington, D.C. The villa style attached homes at Cascades at Embrey Mill are priced from the upper $400,000s. The Rainier plan is available with and without a walkout lower level delivering three to four bedrooms, two to three-and-a-half bathrooms and up to 2,800 square feet with a two-car front entry garage. The Rainier plan prioritizes space and flexibility via uninterrupted flow between rooms. Top wish list items such as a primary suite located on the main level, walk-in closets, and optional add-ons such as vaulted ceilings and zero entry primary showers attract prospective buyers. Other add-ons include a screened- in porch, patio and patio with screened-in porch. Buyers who need extra space can select a Rainier with a walkout lower-level plan. A community surrounded by a wealth of natural beauty, the Cascades at Embrey Mill offers residents 10 miles of trails and community gardens, pools, parks, a community café and multiple gathering spaces. An easy connection via I-95 to nearby national hotspots allows residents to live a universally fun and fulfilled life just minutes from home. Prospective buyers are encouraged to visit the newly decorated model home at 247 Smokebush Drive to see the Rainier model firsthand. Contact Debora Flora at 703-300-1333 for information.