[ngg_images gallery_ids="447″ display_type="ds-nextgen_royalslider"]
This paid promoted post and accompanying video was written and produced by Potomac Local.
Between the Potomac River and the 18th hole of the Potomac Shores Golf Club, the Tidewater Grill sits like an oasis in the quiet of nature, cut off from the bustling city not too far beyond its walls.
In the kitchen, Executive Chef Matthew Blazey is cooking up something delicious.
"These are our pork belly bites," Chef Blazey says, motioning towards one dish. "We braze pork belly in a bunch of seasonings, a little bit of vinegar, apple cider vinegar and some apple juice. We cool it down, cut it into cubes and then we fry it really quickly so it's nice and crispy. Then we top it with jalapeños, scallions, and fresh cilantro."
When asked about the kind of person that eats this dish, Chef Blazey laughs. "Everyone loves this dish," he says.
The enthusiastic chef says that the Tidewater Grill has fun with its food.
"It is a golf club, so you have to have those staples like a burger, a hot dog, wings. We have those, but with our own twist. For instance, our hot dog isn't your typical hot dog. It's got bacon jam; caramelized onion and yellow mustard. We like to cook food that not only we like to eat, but people like to eat."
Matt has been the Executive Chef for Tidewater Grill since before it opened last year. His passion for being in the kitchen began when he dropped out of the university where he had been studying business.
"I hated it," Chef Matt said. "It wasn't my kind of learning. I'm a very visual and hands on person. You can tell me how to do something until I'm blue in the face, but I'm not going to fully get it until I actually do it."
He picked up a job at a golf course in Mason, Ohio instead. "I started working in the kitchen and I fell in love with it," he said.
Years later, it's clear the chef still feels strongly connected to the work that he's involved in and passionate about being in the kitchen.
"That's where everyone wants to be. It's exciting, it's dynamic. There's always something to do. You know, we're back there sweating bullets all day, behind a grill in this fast paced environment."
He also has experience working in a variety of different environments, from hotels in busy city areas to the expansive wildlife of Virginia.
"If I want to take a break from the hotel, going outside there's taxi cabs flying past me, there's potholes, and people honking their horns," Chef Matt said.
Things are different at the Tidewater Grill.
"Here, if I want to go outside, I go out on the back patio and there's a bald eagles nest adjacent to our clubhouse. The Potomac River is a stones throw away and we're looking out over the beautiful 18thhole."
The atmosphere even inspires Chef Matt in the dishes that he makes and the ingredients he decides to use. "We've got crab all over the place in our menu: crab cake, crab mac n' cheese, crab corn chowder." He adds that the Tidewater Grill features meat and produce from local farms.
"You're not only supporting local businesses and the local community, it shows the people dining in your establishment what they can also get and what their neighbors are producing," he said.
Now that he's Executive Chef, Matt spends a little less time in the kitchen. "My line cooks are probably faster than me now. They can probably run circles around me, so I rely heavily on them in that aspect."
The chef also enjoys checking on tables and making connections with guests. He says it isn't just compliments about the food that he's pleased to hear.
"I like to hear them talk about how much they not only love the food, but just love coming here in general. Because of the atmosphere, you know the service that our staff gives, the conversationsthey have with guests, that whole interaction"
But of course, food is his main priority.
"Here, we have the luxury of making food that we believe in and changing it constantly," Chef Mattsays.
"If we throw something against the wall and it sticks, awesome. If we throw something against the wall and it doesn't, then we move on to the next."
Chef Matt claims there's nothing like the Tidewater Grill in this area. "I want to make it a destination," he said.
It seems for Chef Matt at least, it already is one.
"We're open 7 days a week," he says. "Come on down."
Recent Stories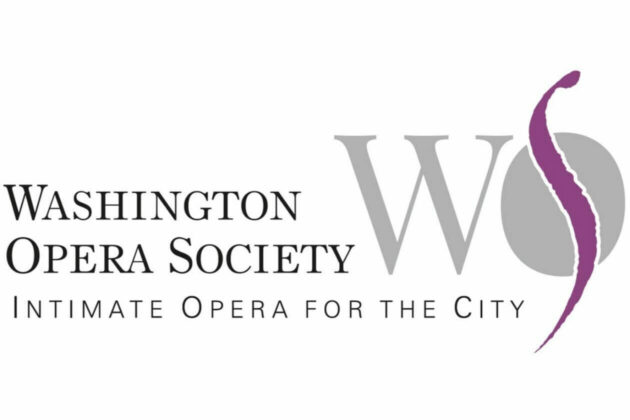 You are cordially invited to the Embassy of Austria for a thrilling evening with Mozart. What a better way to spend Christmas and Hannukah! Our full orchestra and lead singers, some of whom sing at the Met, will appeal to teens as they begin their journey to the classics! We expect to be sold out soon…..Get your tickets now!
Under the Gracious Patronage of H.E. Petra Schneebauer, Ambassador of Austria
~
Julien Benichou, Conductor